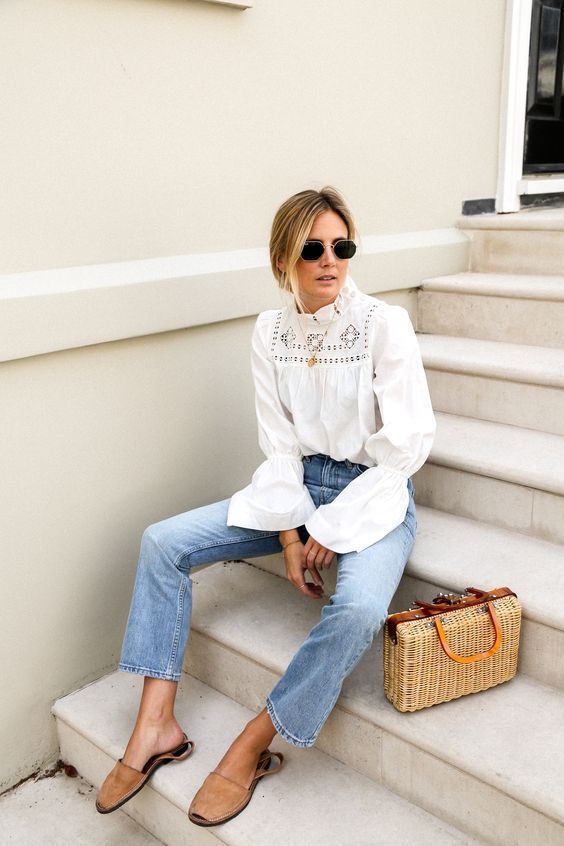 Everyone Loves a Good White Shirt
Happy Summer!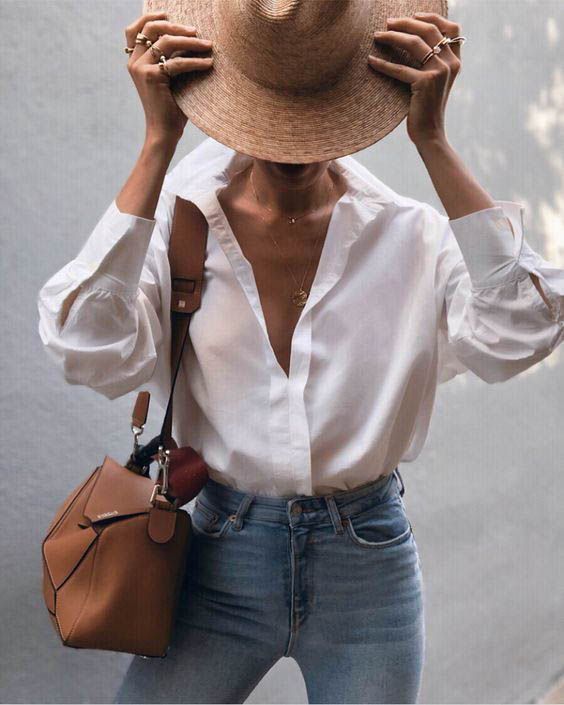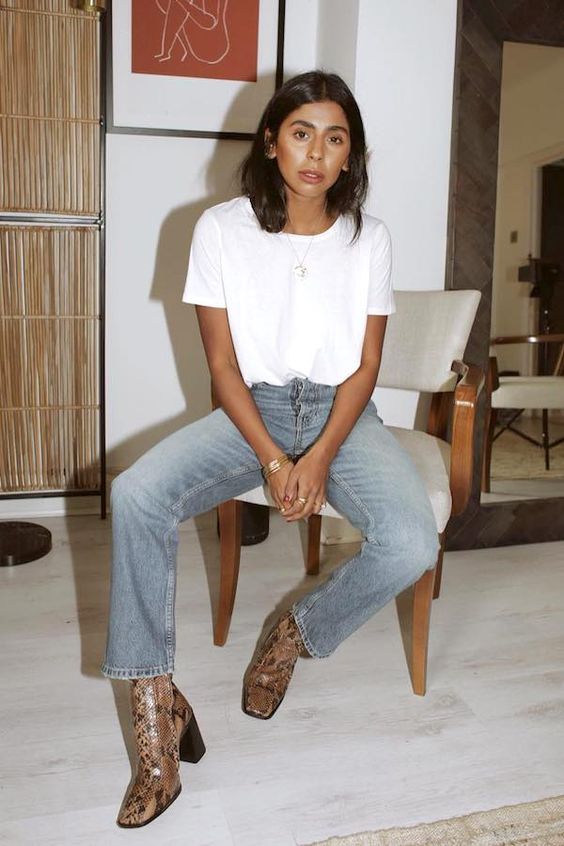 Images Via : Pinterest
Hope everyone is having a great summer so far! I am just about to take off on a cross-Canada adventure with my family and trying to remain calm about packing a small amount of clothes for a long amount of time! Yikes! It seems I am waaaay better at packing other people and not myself. Stay tuned for my insta-stories where I try to build a capsule summer collection.
While I was going through my closet to get ready for my trip, I was reminded how much I love a good white shirt. I have about 50 million. LOL.  Whether a t-shirt or a crisp white blouse, I am on the constant search for a new one at ALL TIMES.
White blouses are a great item to have in your wardrobe. Always in style and always look great with a pair or jeans or a great short or even a skirt.
Here are my top picks from Net-A-Porter. Happy to report that you can now order your Net-a-Porter items through me if you are an existing client. Making shopping easier for you. Quite honestly it's my favourite on-line website of all-time. Email me for details.
Bottega Veneta.
A cream or white silk top is a wardrobe essential. Wear with a strapless bra, no bra or a slight lace bralette.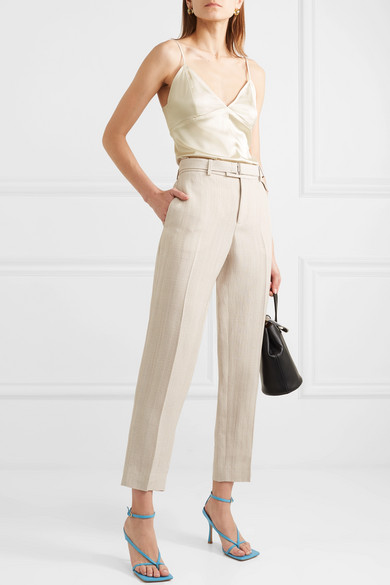 Stella McCartney
Boho-chic is always a good way to go for summer. Pair this with your favourite jeans or shorts and you are ready for a casual dinner.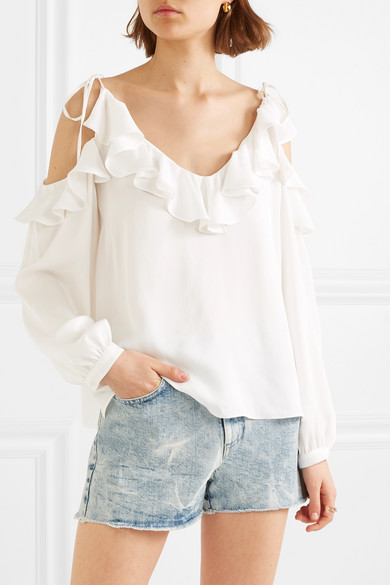 The Line By K
If you like something a little more modern, this top is great- wrap tops look great on anyone with a slightly larger chest, pair with a high-waisted jean. 
Chloe
Kinda dying over this amazing Chloe blouse. You will see the tie-blouse all over this fall season so not a bad purchase to wear now and wear later.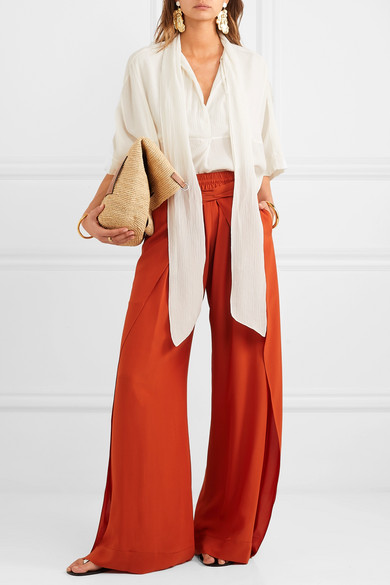 Proenza Schouler
I am a huge fan of a crisp poplin top. Great structure to add to a simple pencil skirt for work or your favourite jeans and a chunky heel for evening.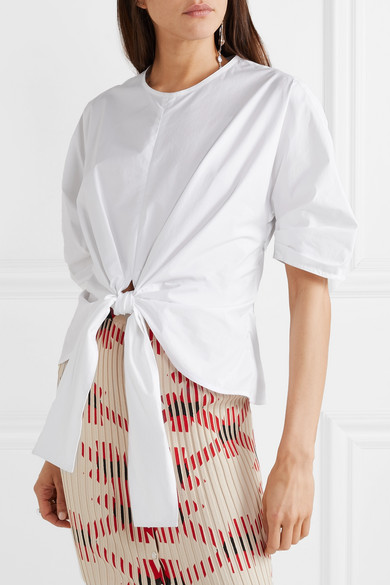 Adam Lippes
I have had the privilege of meeting Adam Lippes twice and he takes making the perfect white tee seriously. These are the type of tee's that you buy one and then go back and buy all of them in your size.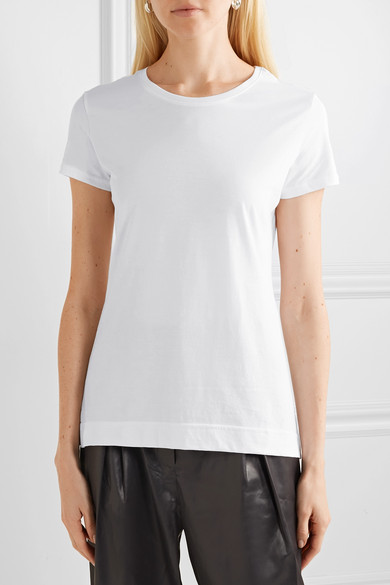 Joseph 
I am loving the boxy-tee look. You will also see this trending into fall. Not so great if you are broad shouldered but for everyone else if allows a bit of room to breathe and creates a nice silhouette with a cropped pant. Wear with a flat, sneaker or even a chunky sandal.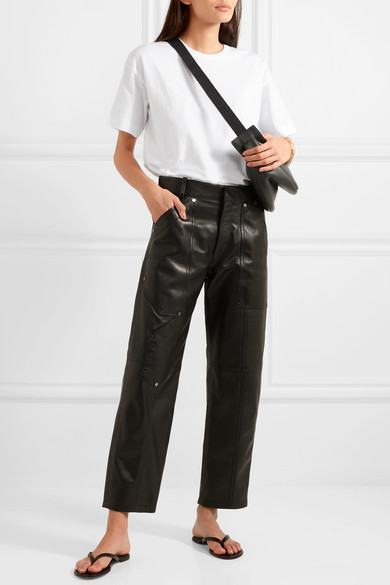 Booking for fall wardrobe reviews now. Email me for a September spot. michelle@michelleaddison.com