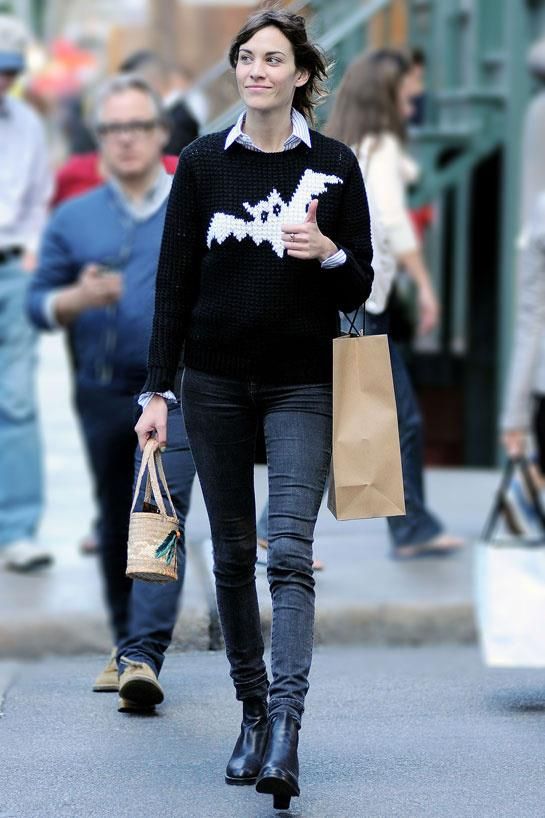 From The Ground Up: Start with your Shoes
Oh holidays, aren't they nice? I relaxed, I went skate-skiing, I made cookies with Stella and I kinda slept in till maybe 9am one day- awesome. I suppose getting back to work is not so bad when you have spring to look forward to. I have many blogs to write about spring fashion but I thought I would start from the ground up. I often go into clients wardrobes and their clothes seem to have been somewhat up-dated but their shoes…not so much. I think that really looking at what you are wearing on your feet may help you find "something to wear" in the mornings when you need ideas the most. If you start with a great shoe the outfit is easier to put together.
These are the shoes that you need for spring- and maybe even into next fall.
A Short Ankle Boot. I choose the Acne Star boot. Most likely you already have the Acne Pistol boot so this is another option for you. AND for those who might like to follow in Alexa Chung's good taste this is a great option. Wear these with dresses and skinny jeans.
Picture: vogue.co.uk
Shoe: Acne Star Boot, net-a-porter.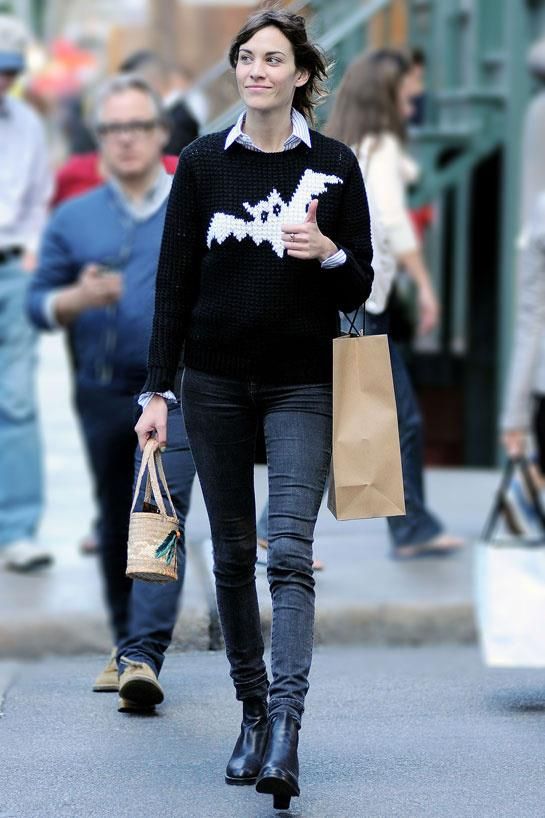 The Mule. Huge this season. I am so excited to buy one. Funny name, good shoe. The heel or the flat OR how about both.
Picture: whowhatwear.com and fashionmenow.com
Shoe: Tibi, net-a-porter and flat from senso
If you are not into the mule, for whatever reason that may be. You could try the Peep Toe Bootie. I absolutely love the Margiela peep toe, it's not a new boot but it's one that is quickly becoming a shoe closet staple. Great worn with cropped pants, or wide leg cropped pants, dresses and skirts. We may even get these at The Room.
Picture: celebritystyle.com, dailym.ai
Shoe: net-a-porter
A Cool Sneaker. Yes, I know-  I go on and on about sneakers. It's because I am a mom and am always looking for something comfortable to wear on the weekend. It's hard to go to the park in my nice heeled boots. It just is. That's the truth.
Picture: dariadaria.com
Shoe: net-a-porter.
I like light coloured ones…but I like black better cause Stella likes me to go down the slide with her. These are Common Projects and if you don't need a sneaker your husband might and this brand does great men's shoes.
I think I may have put this on my list for the fall- which lucky for you- if you already bought them! The Pointed Toe Flat. I like the strappy ones (usually the strap comes off- if you don't fancy it) These look great with a cropped jean or a boyfriend jean. Or even a midi-skirt.
Picture: madewell.com
Shoe: Tabitha Simmons, net-a-porter.
I have so many ideas for you for spring, so if you need some just let me know. Stay close because I am posting my spring trend forecast next.