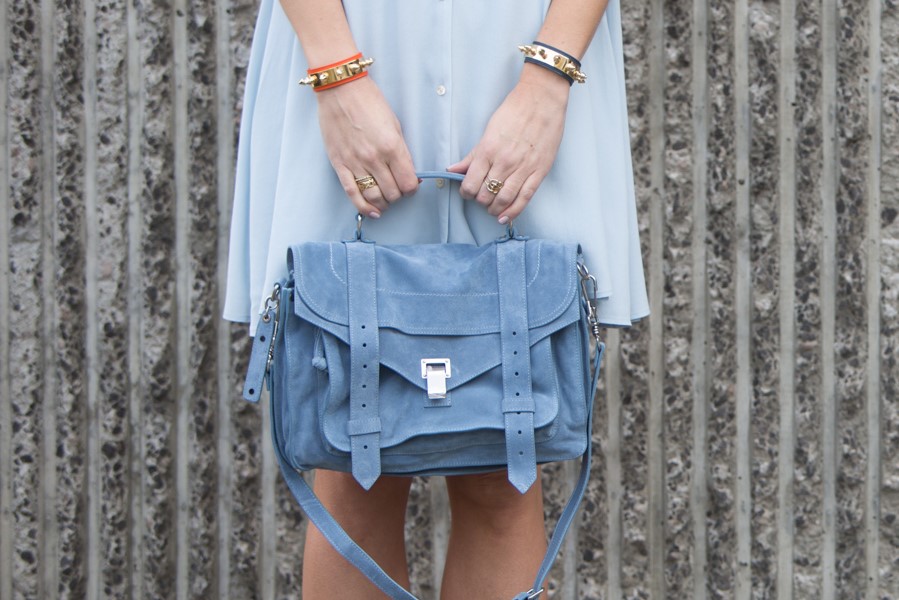 Isn't it time you wore a dress?
Ok fine, it's not that warm out, but you can still start thinking about wearing cute little dresses. I am already thinking that I need to get the hair on my legs lasered off… am I the only one that hasn't done this yet? Hmmm…besides being potentially hairless and perhaps getting Amanda to give me a spray tan, I am looking forward to wearing dresses this spring. The trick is to choose something not too tight and pair with flat sandals, sneakers (see recent blog– for sneaker suggestion) or ankle boots. If you have a spring dress that you usually wear with flat sandals, this year, try up-dating it with ankle boots or a white sneaker.
Aritzia dress, backpack is Alexander Wang from The Room, Chloe boots, necklace JCrew, bracelets and earrings Aurelie Bidermann from The Room.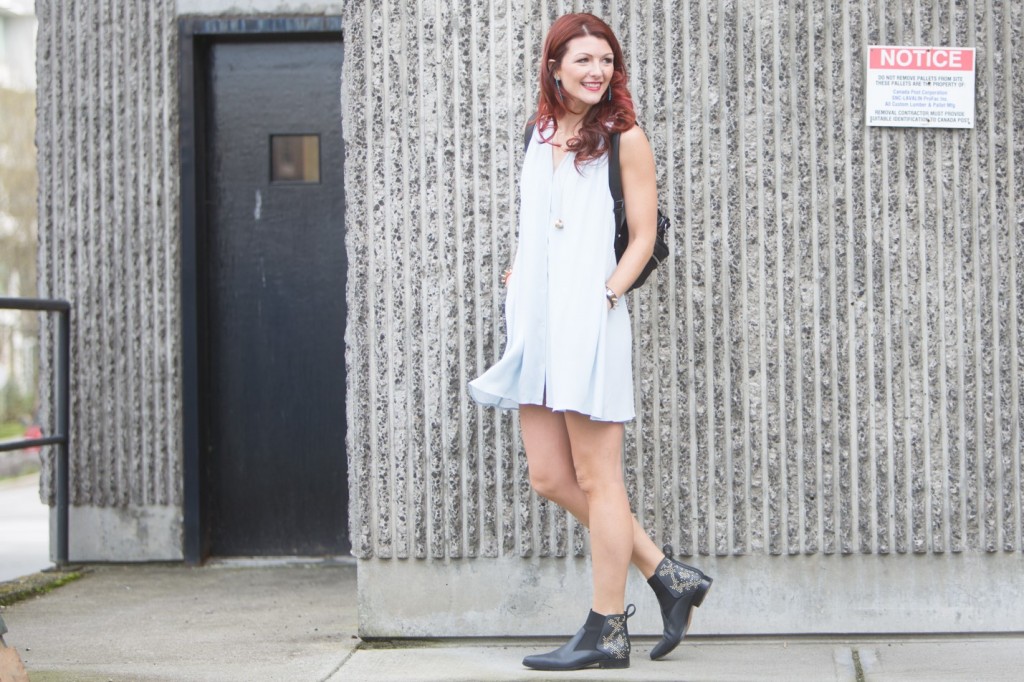 I also love these Chloe boots. I wear them mainly with jeans, but they look pretty good with a dress too. AND I do like the fact that they are flat- which means I can wear them all day. Yep, wearable fashion, I am just convinced that we like being nice to our feet (at least half the week).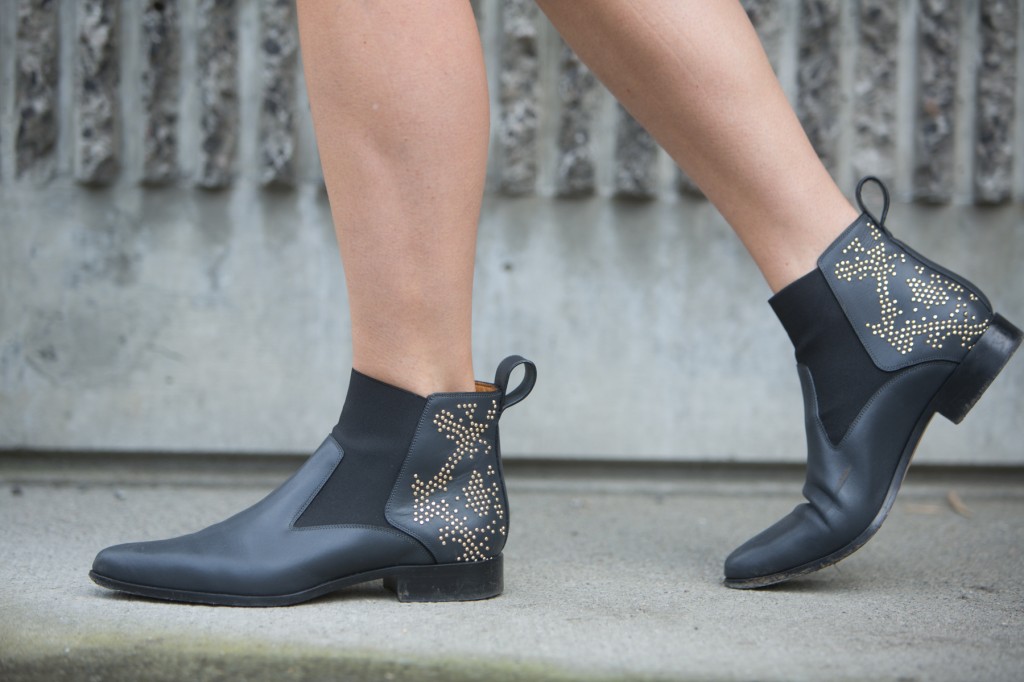 Baby blue is a great colour to choose this season. I can't seem to get out of any store without purchasing some sort of pastel item, so it will certainly be a departure from pastel pink that was trending in the fall.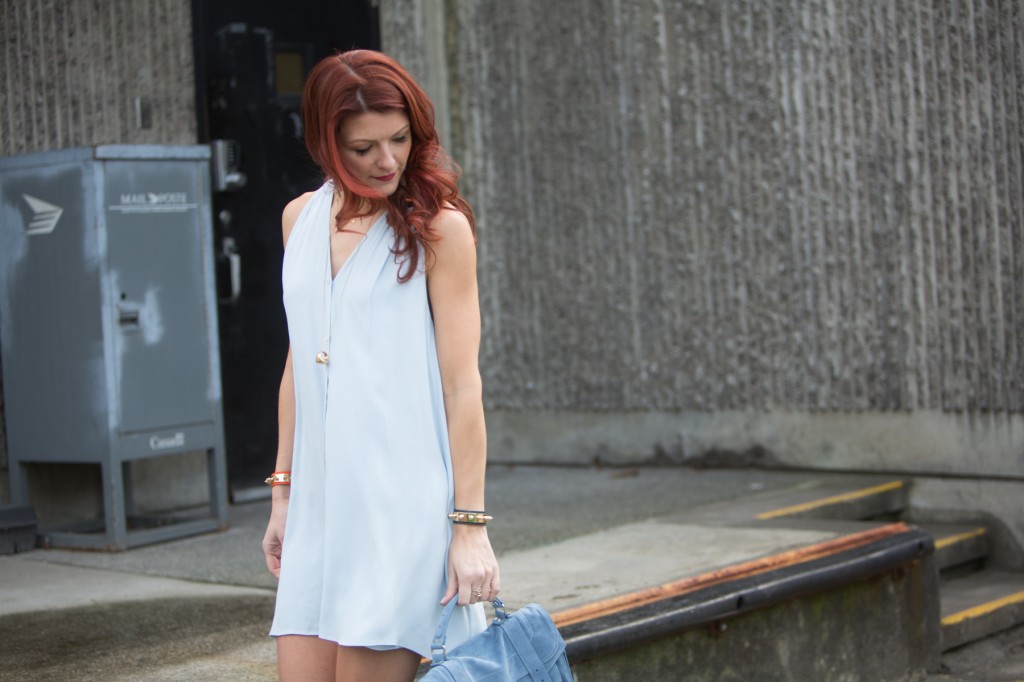 I added the one and only handbag that we definitely haven't seen enough of as an alternate to the Alexander Wang backpack, The Proenza Schouler PS1 in baby blue suede. And the double cuff Aurelie Bidermann bracelets help to take an outfit from plain to interesting with little effort. Don't skimp on accessories when it comes to your clothing budget, nothing helps more than the details that finish a look.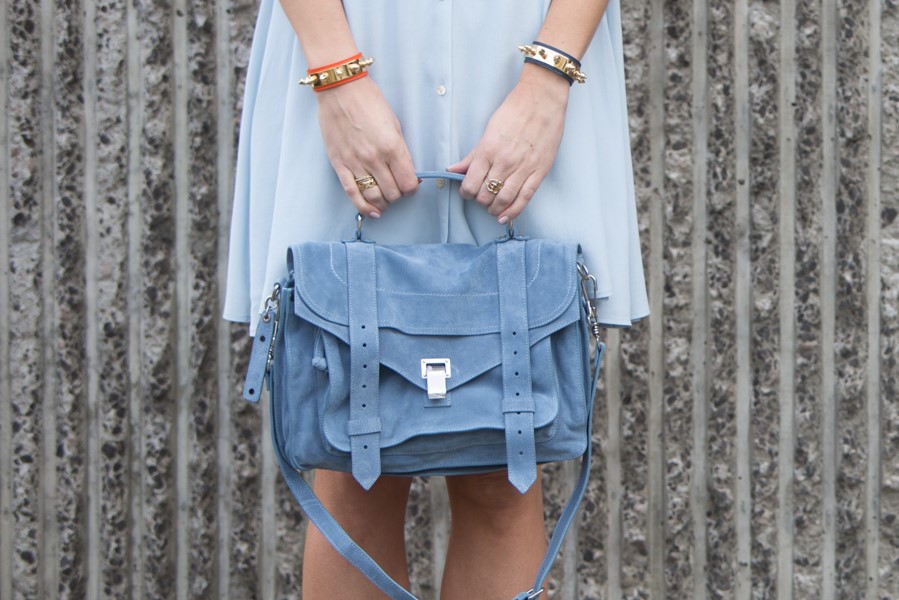 Add a black coat if you are freezing. I have to be honest it wasn't really warm out when I shot these photos, but I did it all for fashion! At least there is no snow. Leather coat is my all-time favorite jacket by Rick Owens.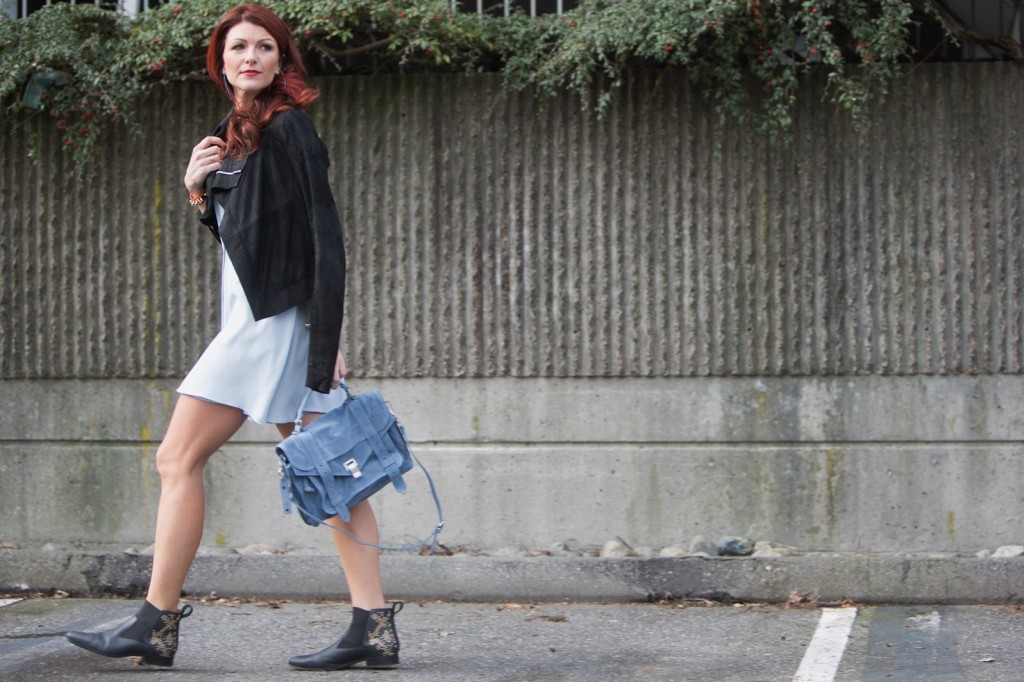 Let me know if you need help finding the right dress.
Photo credit: angelahubbard.com