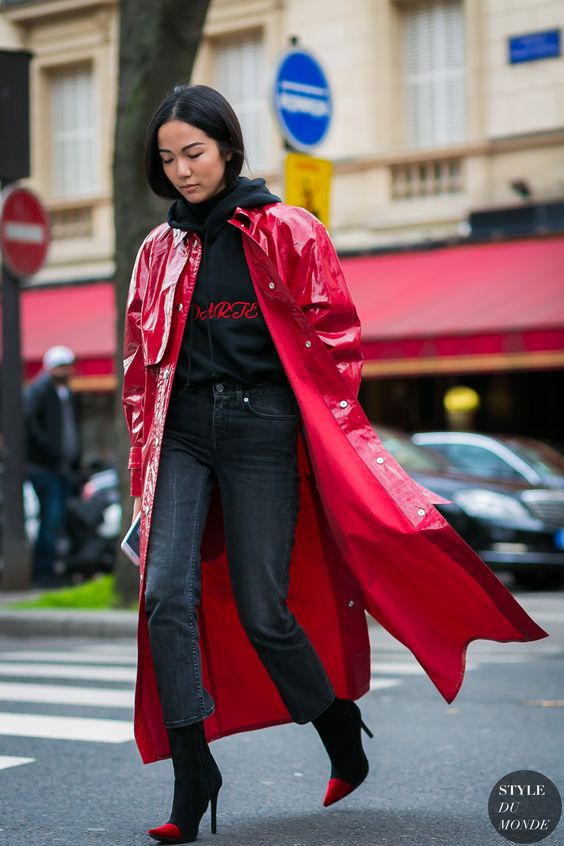 Look Out! Fall Trends 2017
Mid- August.  This is the time of year that we can start lusting after fall clothes. Sure, it's actually painful to try on a sweater in your summer dress with sunscreen on your shoulders. But who cares? This is what we wait for. Fall clothes. Nothing better. I have narrowed the fall trends down to a few key ones (also my favourite ones) that we can NOW start incorporating into our closets.
Turtle Neck Layer.
This was a big hit at the end of last fall. Now, it seems like it's a key styling trick to not only keep us warm but it also prevents fashion people from having to wear a coat at fashion week(s). Wear under your white over-sized collared shirts or even a jean shirt.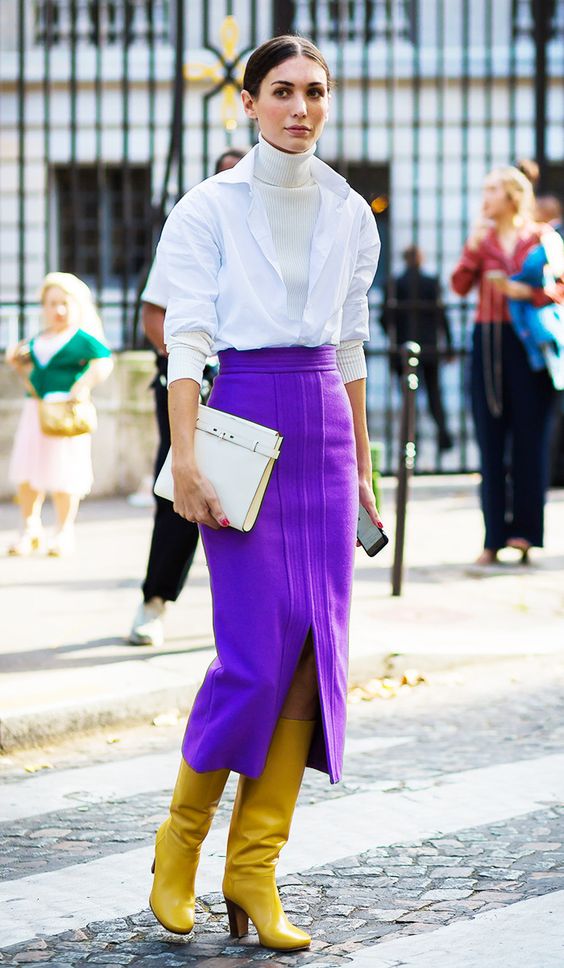 Graphic Tee.
Big fan of this trend. Stella McCartney, Balenciaga, Isabel Marant, wherever you look you will see a graphic tee waiting for you to put it with your menswear blazer (see below).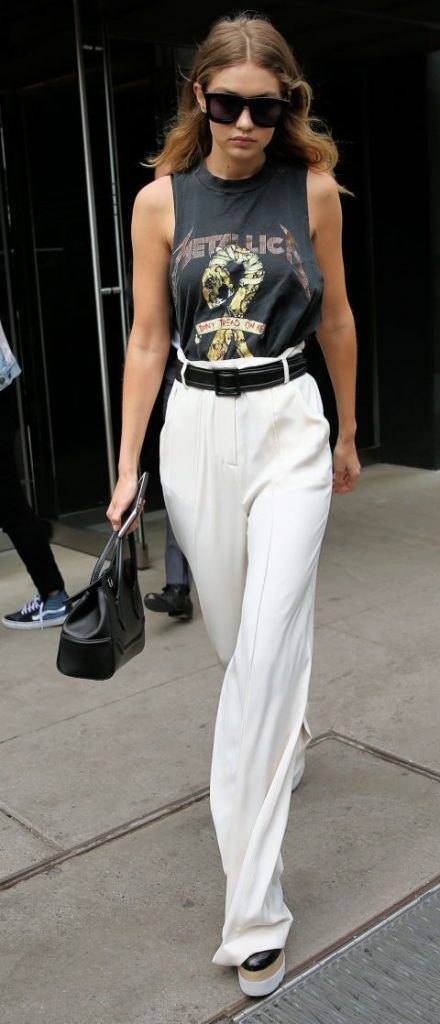 Mens-Wear Inspired Blazer.
I am personally really looking forward to finding the perfect blazer. Tweed or houndstooth or even plaid blazers can be the best kind of early fall outdoor jacket. Look for ones that are a little longer(below the butt), easier to wear with slim jeans and ankle boots than the short versions.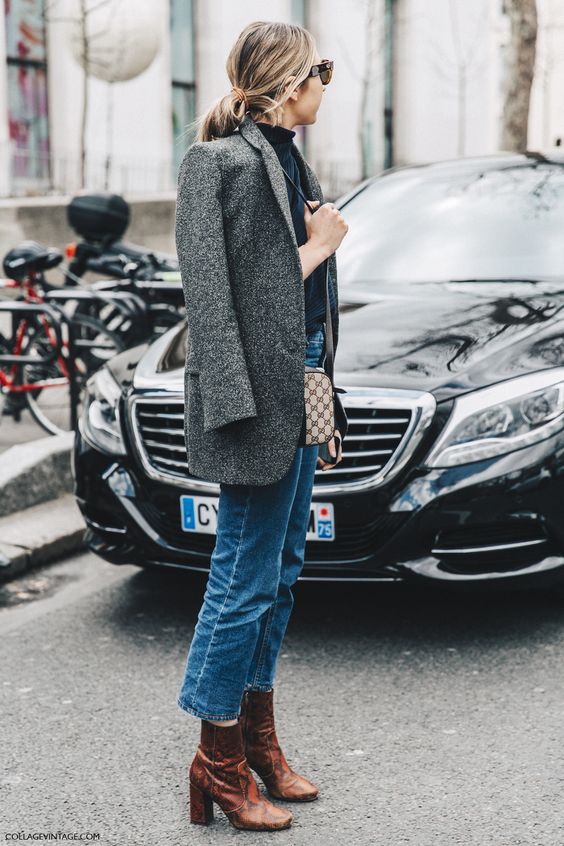 White Footwear.
Just want to say that I LOVE THIS TREND SOOOOO MUCH. I love white boots. Can't wait to get a pair. Yes, I am a size 41 and I will still wear them. This is a trend you may want to buy lower end if you aren't convinced that it will last until next fall.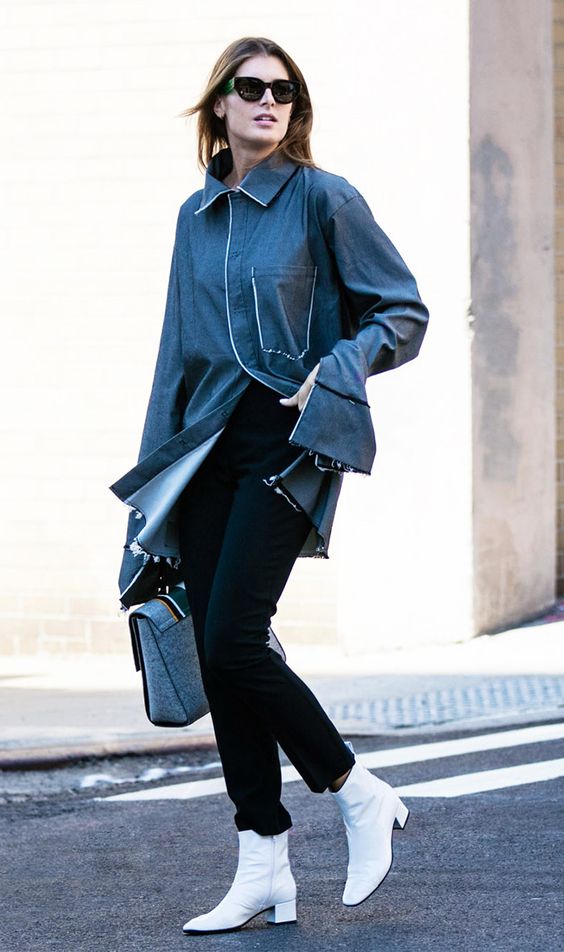 Half Tucked.
This is a trend. Years have gone by and I have told everyone to try a half tuck. Now it's trending. Well safe to say this is not a trend in my books. I like the button-up with deliberate tail out. That whole thing is kinda new.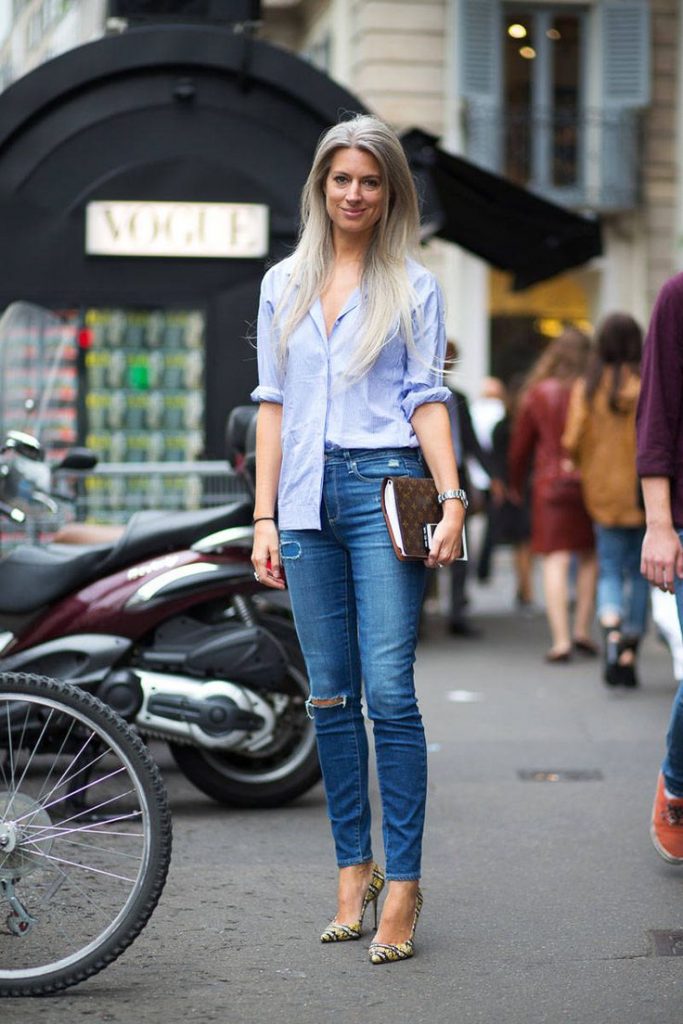 High Shine.
Vinyl jackets, skirts and pants. This is great for our rainy Vancouver climate. High shine skirts look great with a knit for full texture contrast.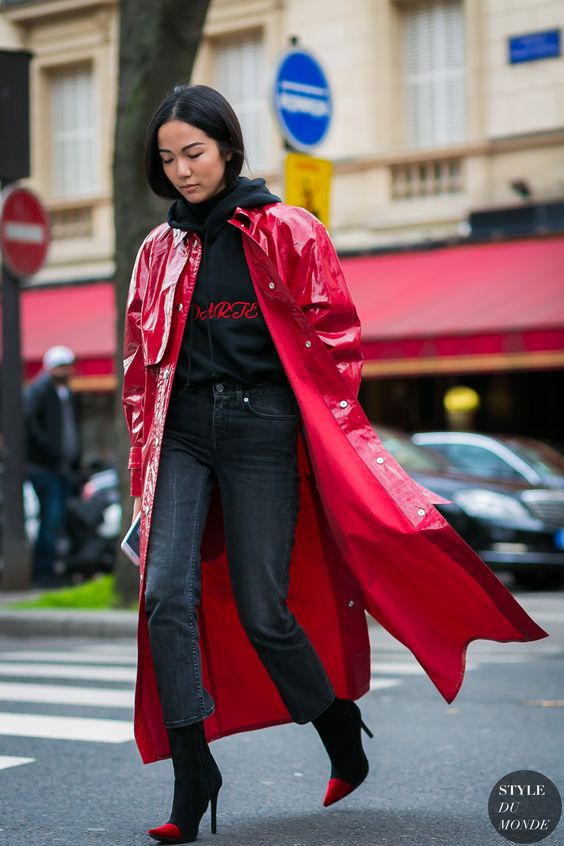 Embellished Jeans.
When I was in LA for Nordstrom Live this past June, we saw that every jean brand was doing an embellished jean of some sort for fall. So many in fact, I kinda want a pair.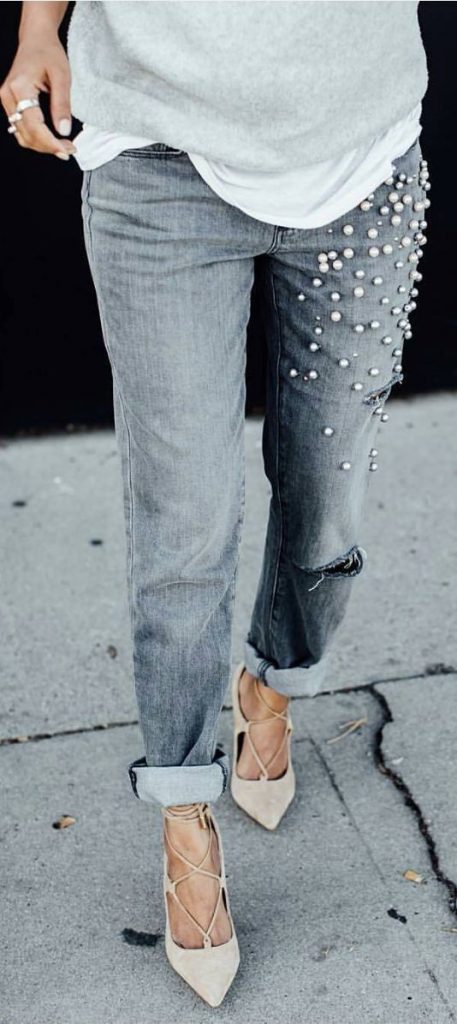 Tucked In.
Yes, I know I said half tuck and now here is a full tuck… so confusing. But here's the thing about fashion: two trends can exist simultaneously. The question is; which one do you wear and with what? AND that is where a stylist can really help you. As a rule a silk top looks great fully tucked into pants and skirts and a button up top looks great half tucked into jeans.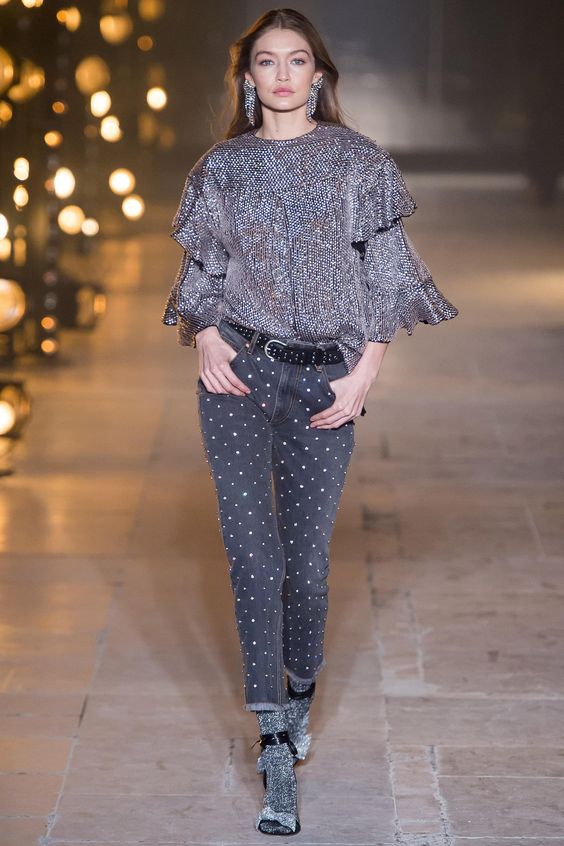 Booking now for September Wardrobe Reviews and Personal Shopping Appointments. Please email me at michelle@michelleaddison.com
All photos via: pinterest.