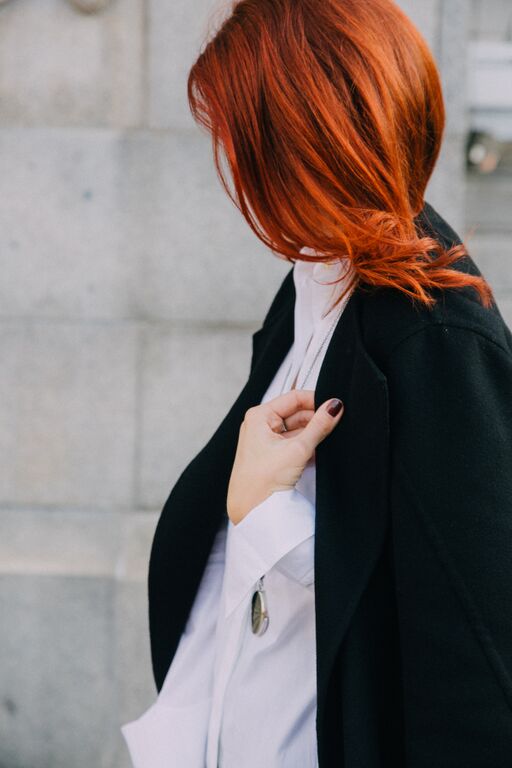 I thought it might be a good idea to high-light some alternative ways of dressing up, as holiday season is quickly approaching. Often I see women dressing the same at holiday parties and I wish that someone would just take the chance to try something different. Since I am so inspired by Celine and have the biggest girl crush on Phoebe Philo ever, I decided it was fitting to do a blog on "minimal holiday dressing". I am personally over the sparkly sweaters and traditional reds and greens, this year I am celebrating being comfortable, being unique and channeling Phoebe.
These are a few pictures from pinterest that I think are very chic.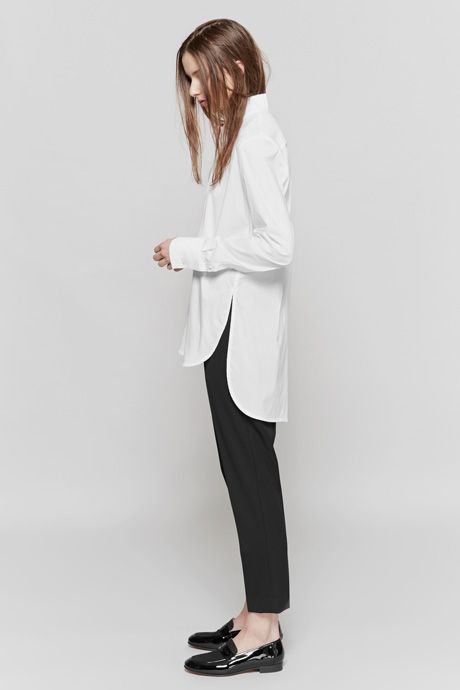 A simple long tunic looks great worn with black skinny pants and heels as well.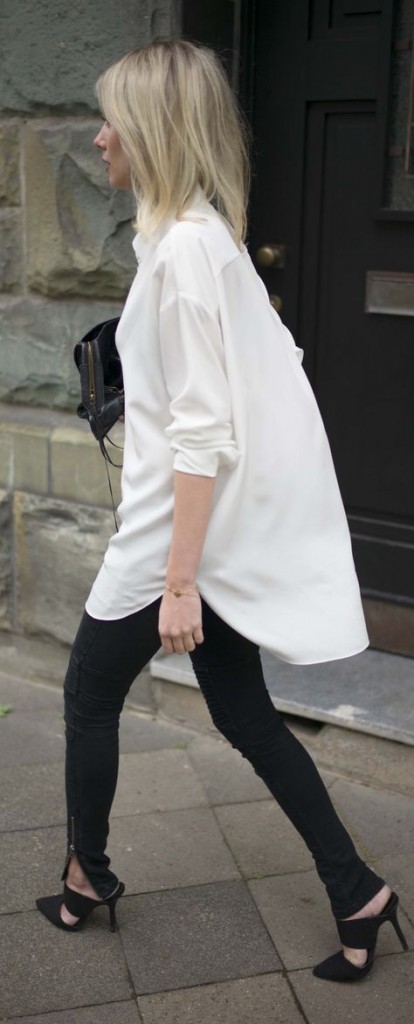 This is how I wear a really great white tunic. Blouse by Celine, locket by Isabelle Dunlop, pants by Proenza Schouler.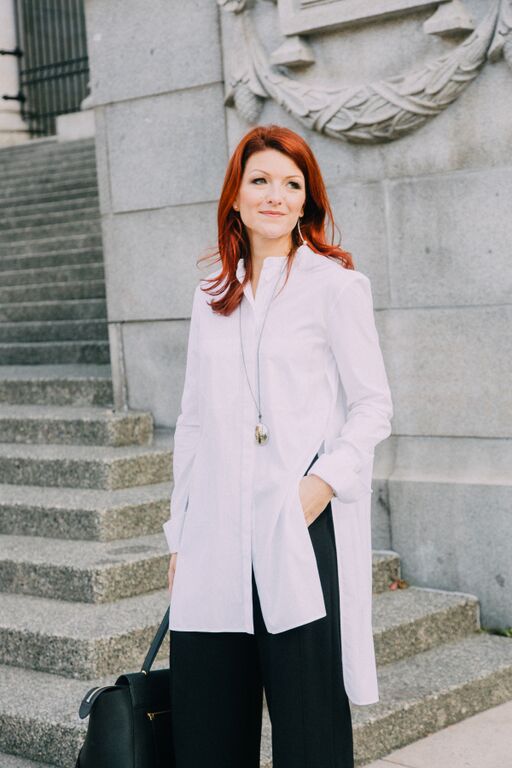 Have I mentioned these Proenza Schouler pants before? I love them. The wider leg looks great with a long tunic. The blouse also could be worn with a straight leg dress pant or like the picture from Pinterest above, a great skinny jean or leather pant.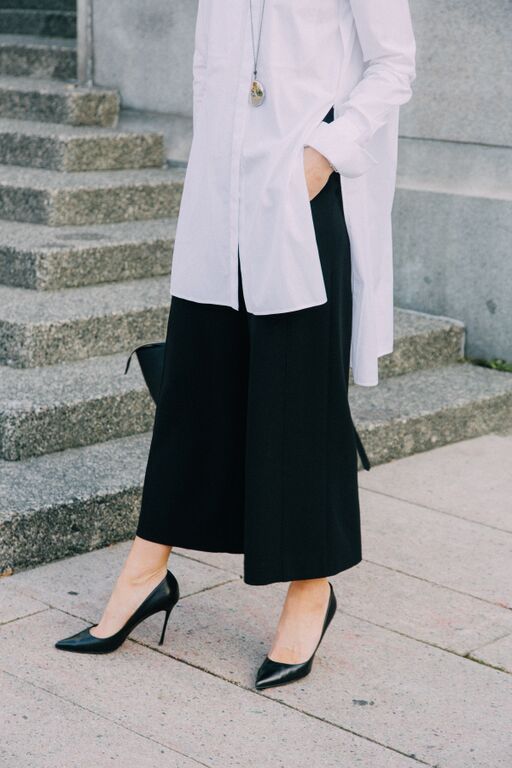 I especially love the slit in the side of this blouse. I could also wear a great clutch with this look but I wore my Celine bag as it was daytime.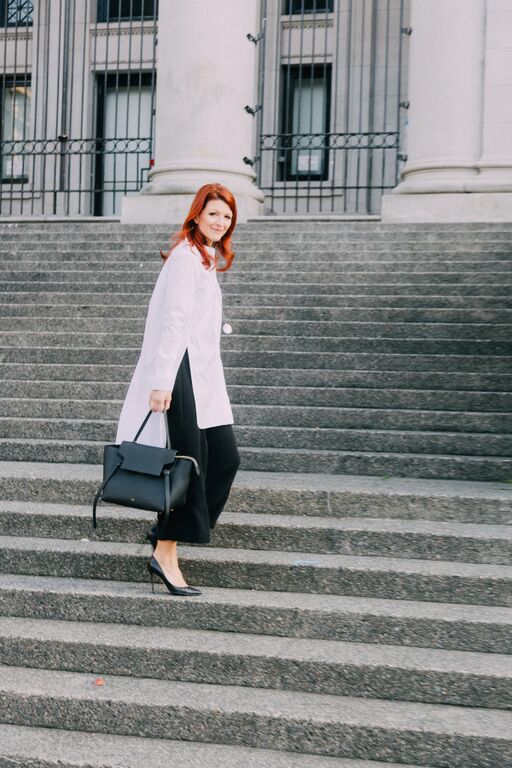 It's hard to walk down stairs in heels (these are my tried and true Sergio Rossi heels) and have your picture taken. Just saying.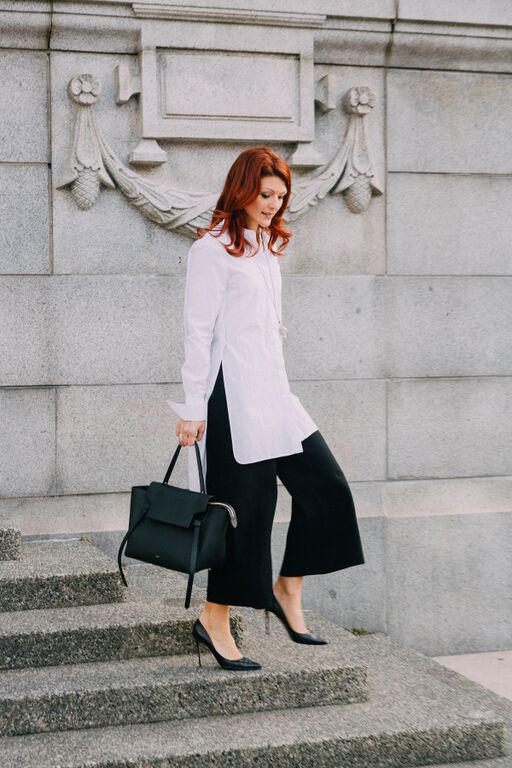 Now when you add a coat, keep it simple. Having a good black coat in your wardrobe will help many outfits including this one. I may have had to sell a kidney for this Celine coat, but I felt like it was completely worth it.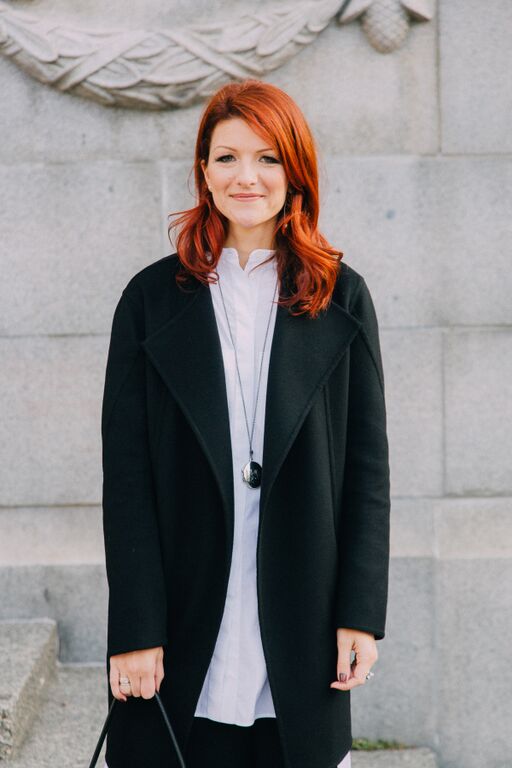 It may be that my little personal shopping area at Nordstrom is behind Celine and I get to look at it everyday, but something about every piece just calls to me. Kinda like when I drive by Glory Juice, I can't help but stop.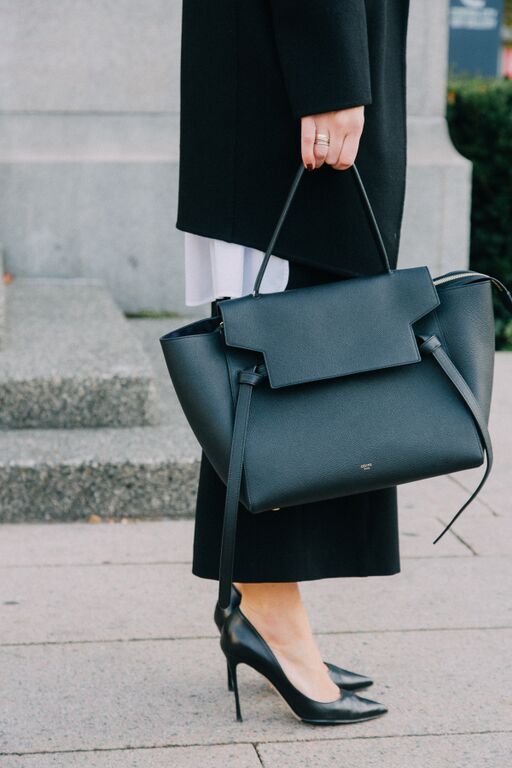 For this and other inspired holiday outfit ideas- please email me for an appointment.