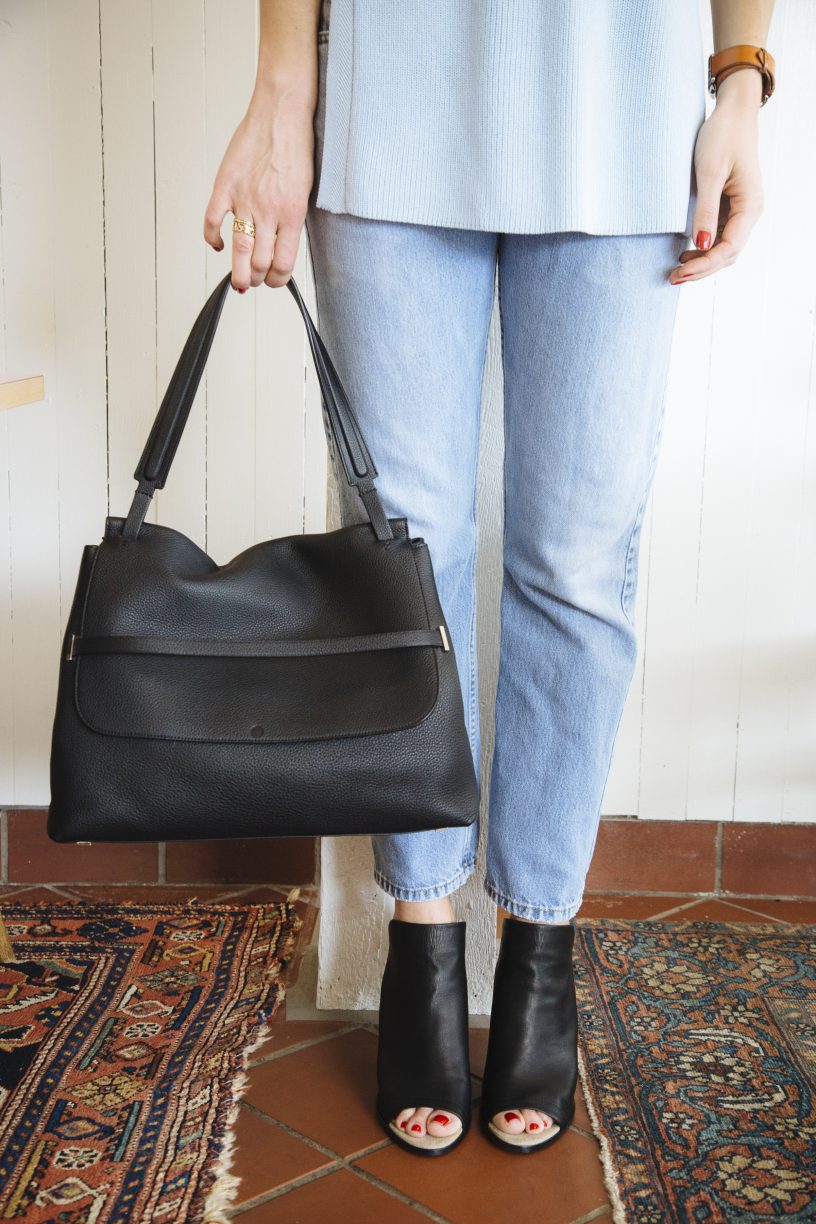 Ok, here it is. I tried the "mom jean". The "mom jean" is the high-waisted, slightly short, and slightly tapered jean that makes you think of Jennie Garth on 90210. To see if they work for you- you need to check the butt. Most tops look best tucked in but you can also wear a longer top like the one below too or even a cropped shirt that hits right at the waist line. I found these jeans at One of a Few in Gastown by Denim Refinery which is a vintage jean brand that refines old jeans and re-sells them. They are surprisingly comfortable and I'm digging the shorter hemline and the higher waist.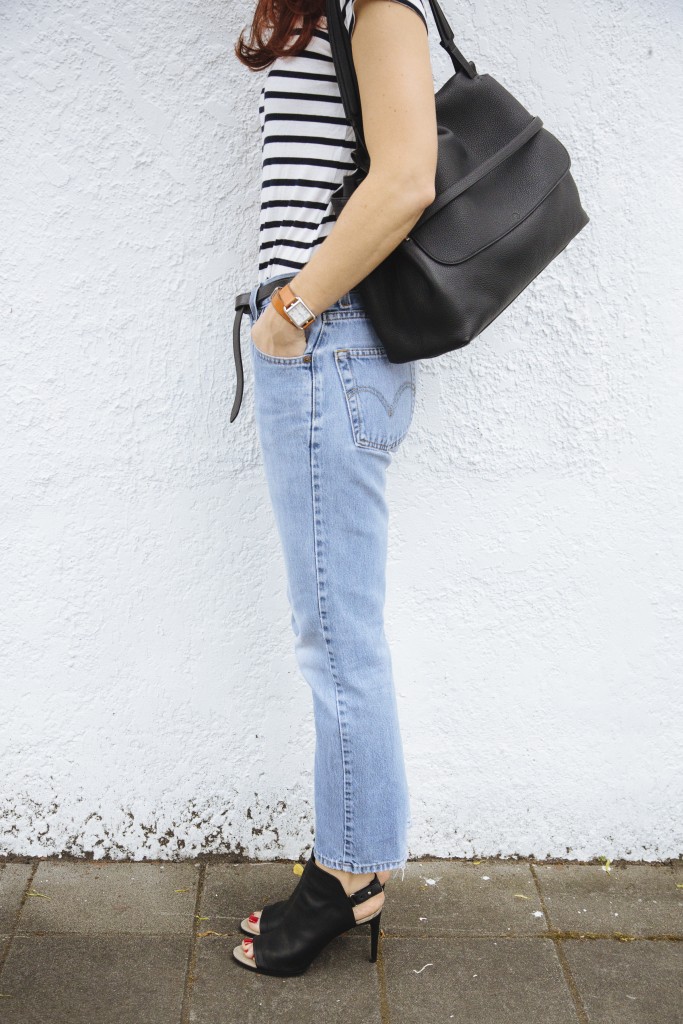 I paired them with a striped Theory t-shirt, an Isabel Marant belt, Vince heels (on sale now at The Hudsons Bay) and this amazing Row handbag.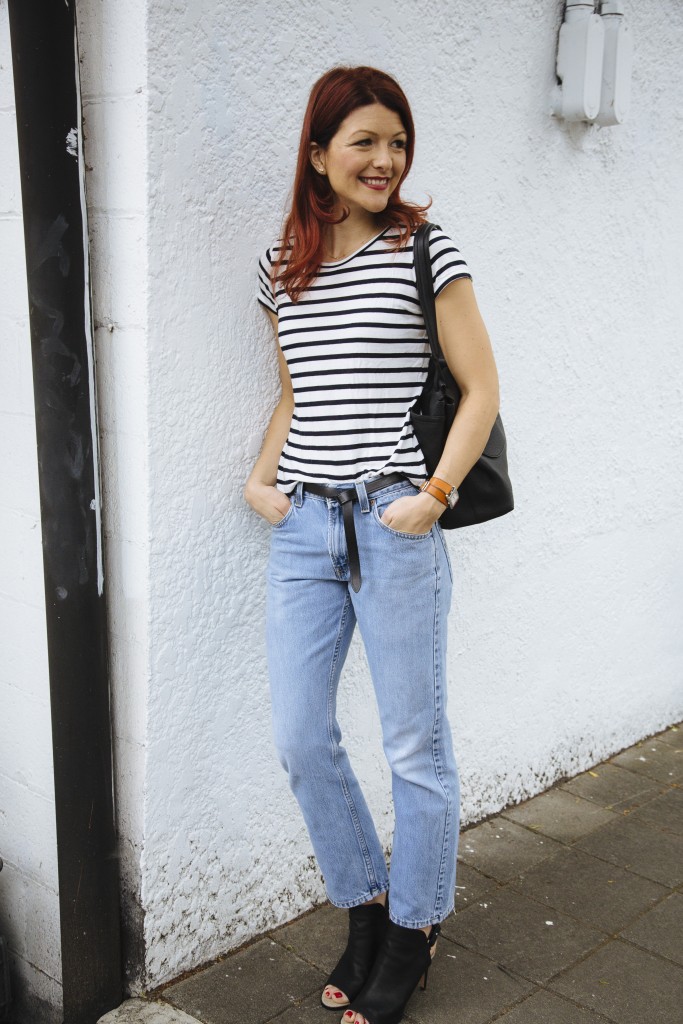 I switched up the shirts and tried it with this Aritzia knit tank. Love the blue on blue.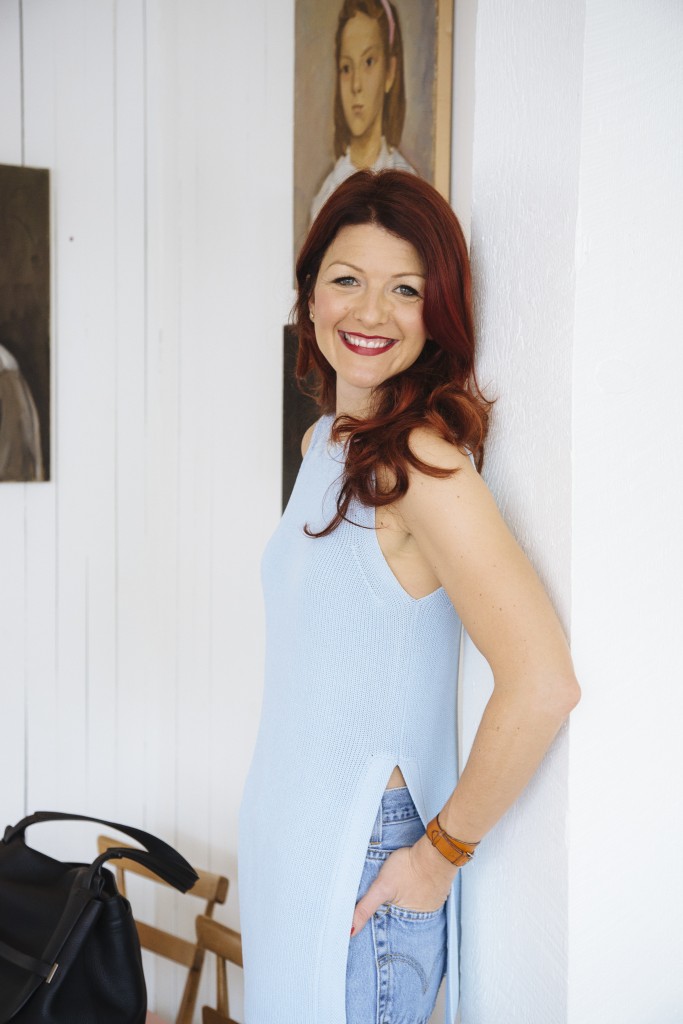 Ok but really – what do you think of the length? I know the bag is a sure thing. And those heels! Best thing I have put on my feet in awhile.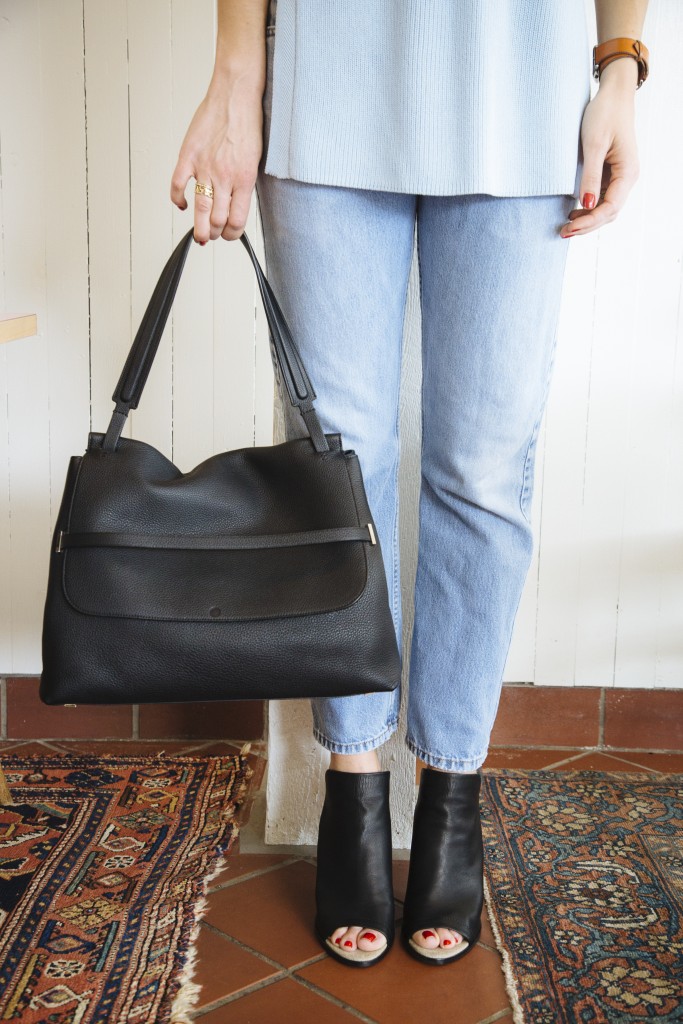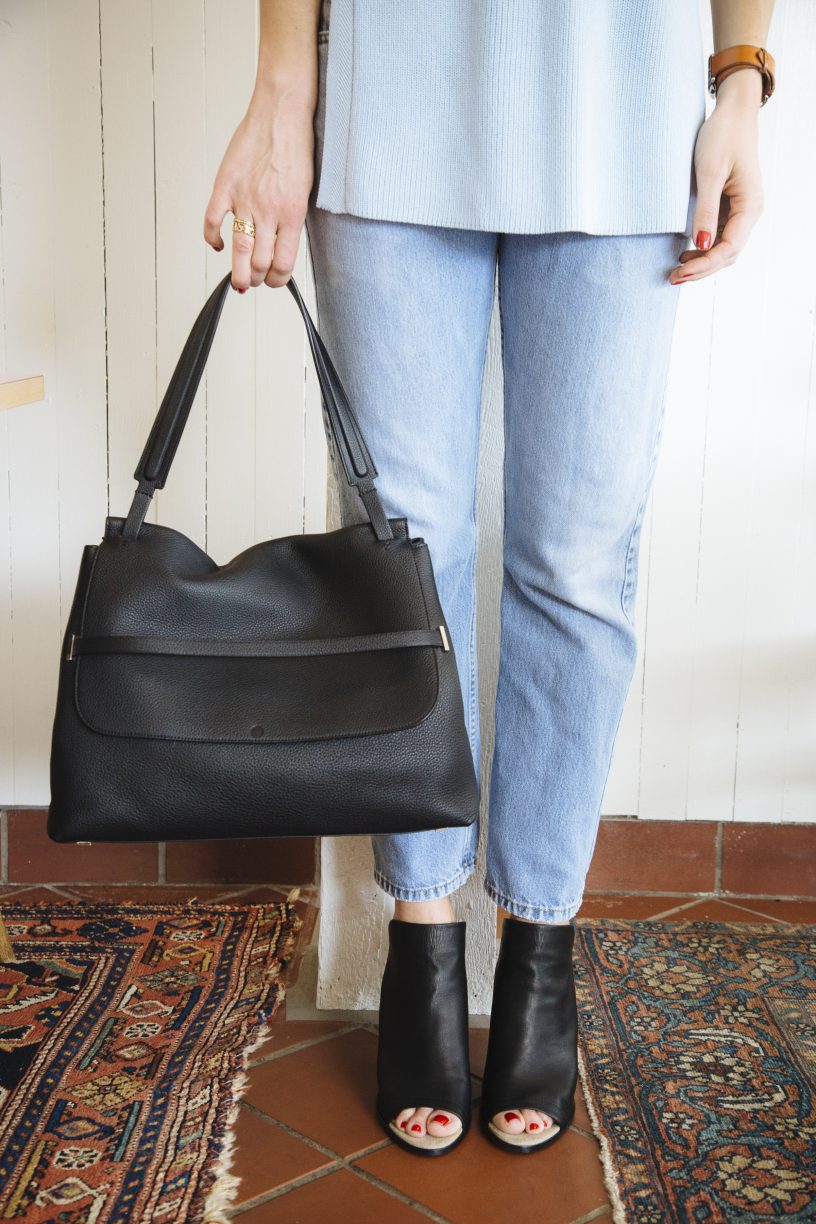 I took this belt off the Isabel vest that I wore here, feel free to mix and match your belts. It gives you more options.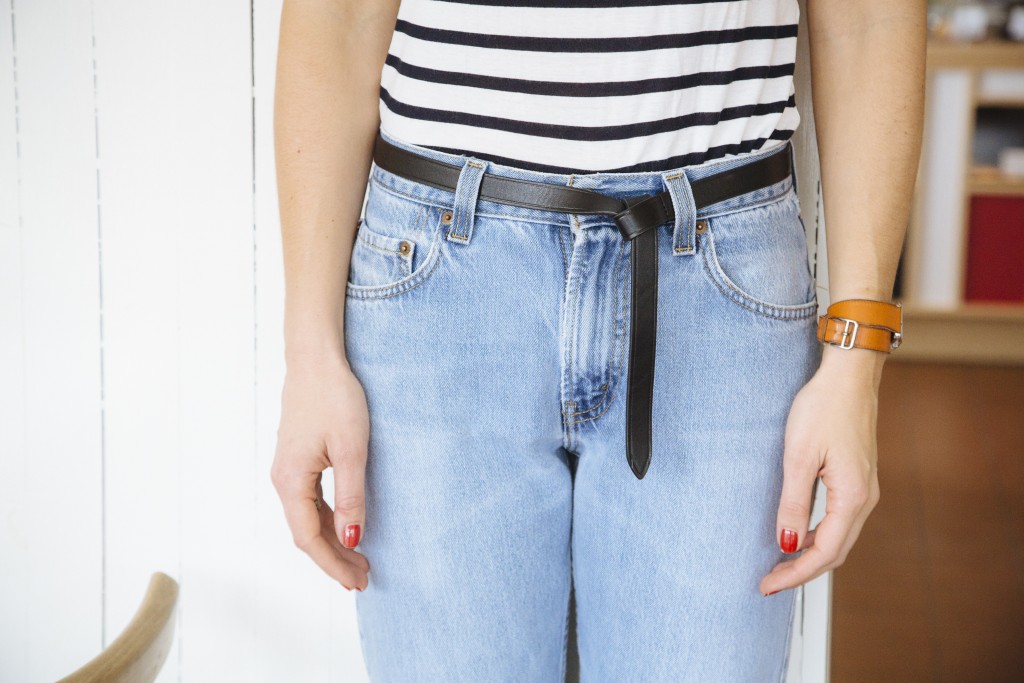 Don't you love The Liberty Cafe? I really wish I lived closer to it.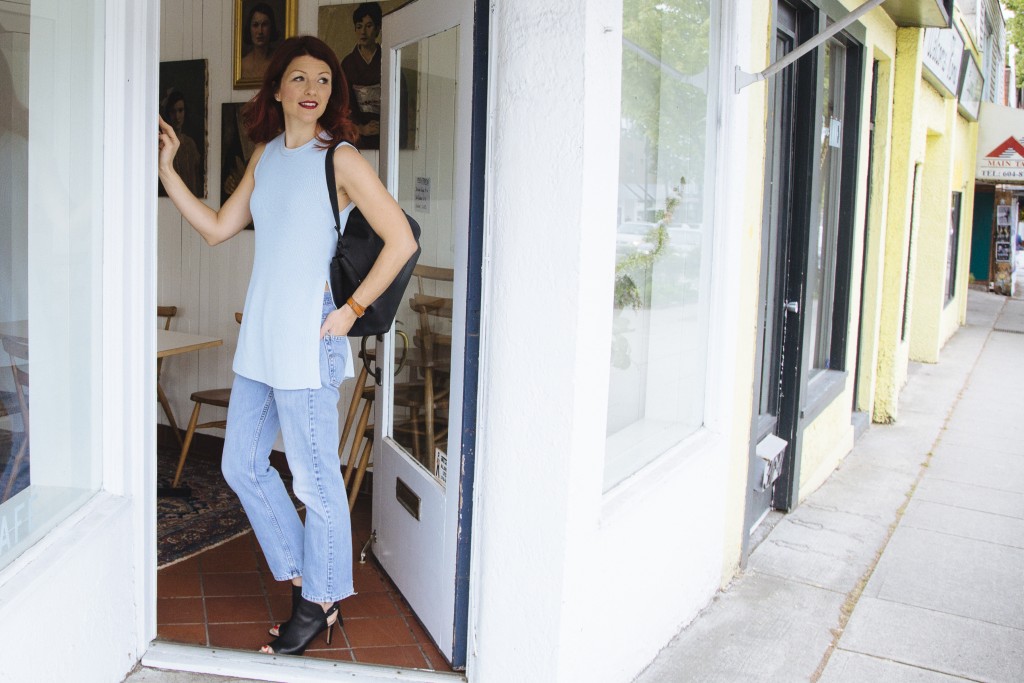 I also think if I had this type of sandal by Vince it would look good with the "mom jean" too. A platform sandal. A chunkier sandal is ok with this jean because the leg opening is a little larger than your old skinny jeans, and the jean is cropped- these things help when you want to wear a chunky sandal.