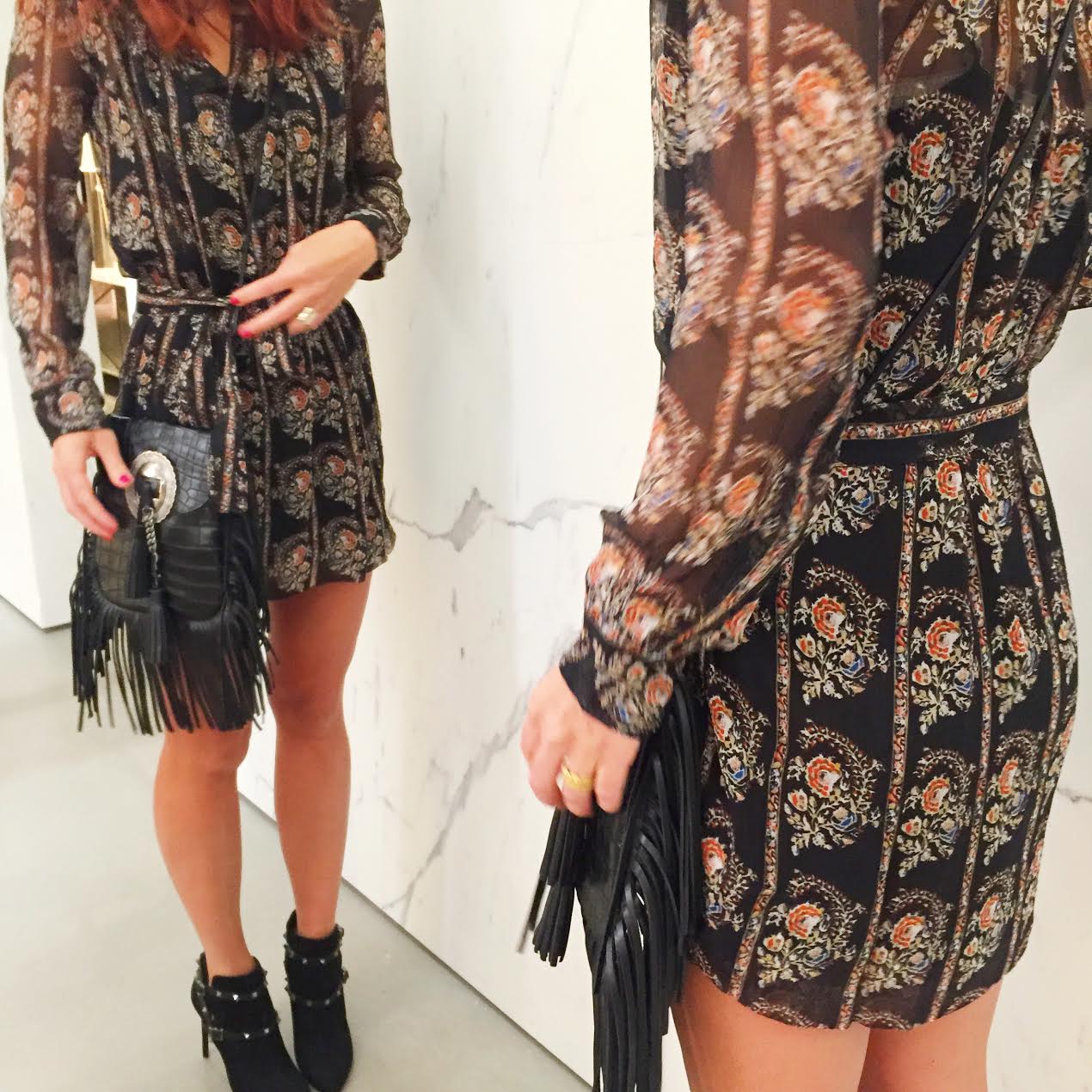 Hope everyone's holiday was fantastic. I had a great trip to Maui. Spent the whole trip relaxing, didn't even bring my computer. I know! This is progress. Have to admit guys, the rain, really hard to get back into.
Now that I am back, I am resolving to send out more blogs to keep up with all the new spring arrivals.
Isabel Marant has been one of my favourite's for years now. Love the boho aesthetic that always remains chic, stylish and comfortable. We are now carrying the brand at Nordstrom Vancouver and we are selling out of it already!
Isabel Marant Dress $785, Saint Laurent Boho Bag $1695, Valentino Booties, $1495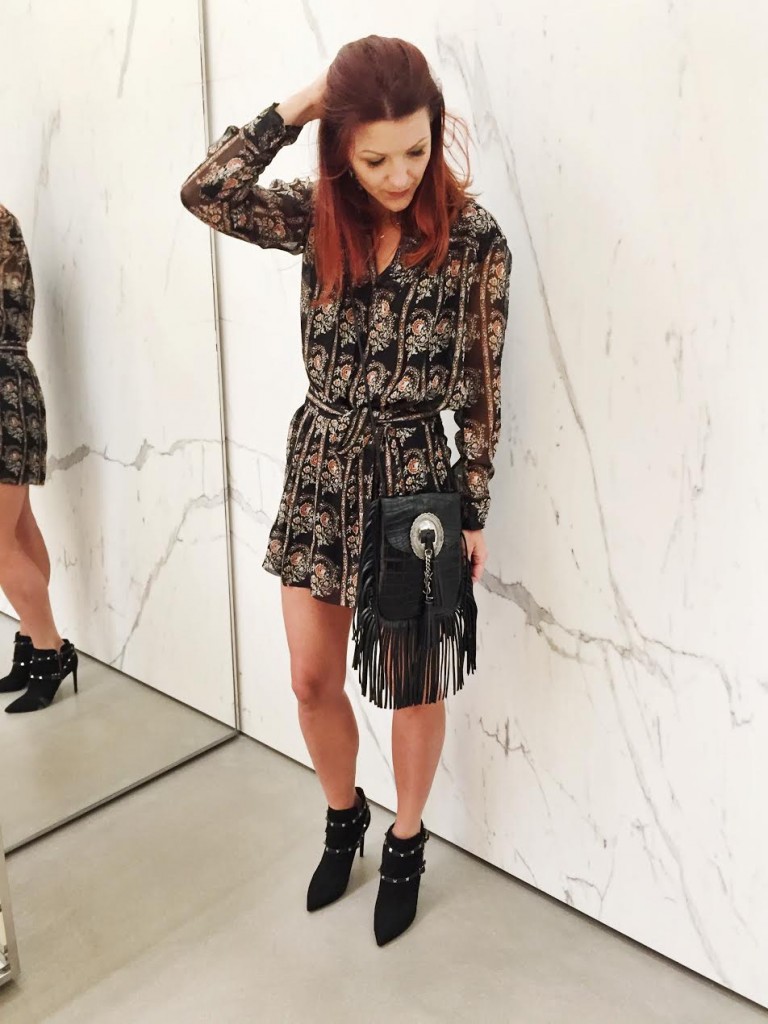 Hair toss…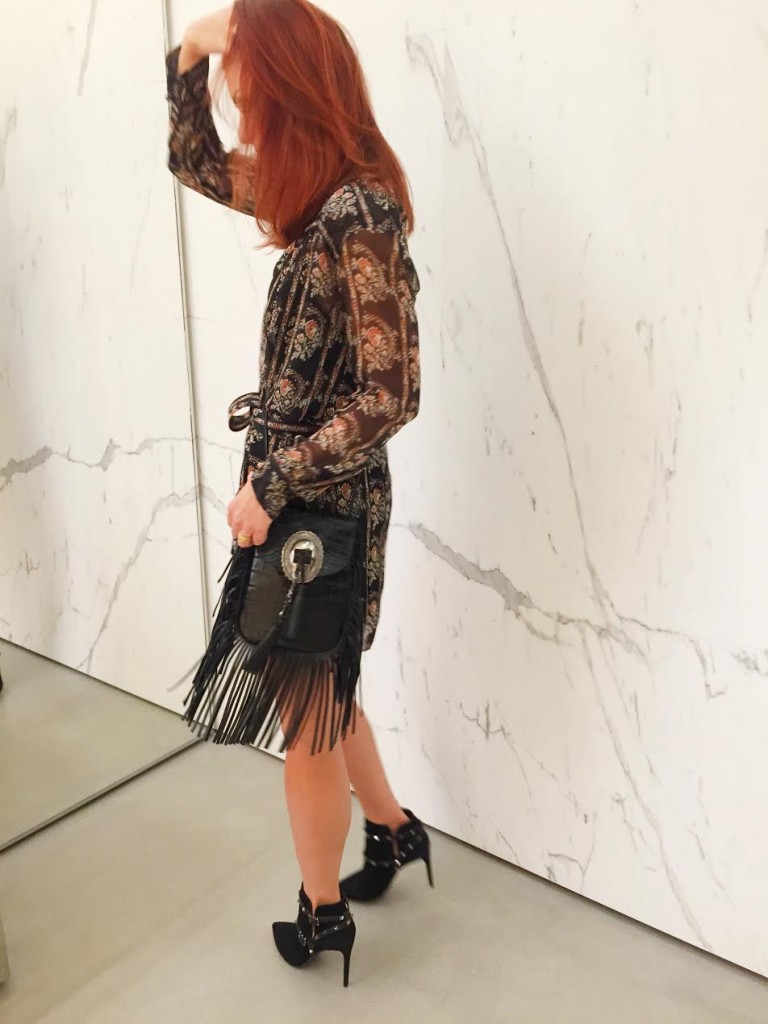 Love this Saint Laurent bag.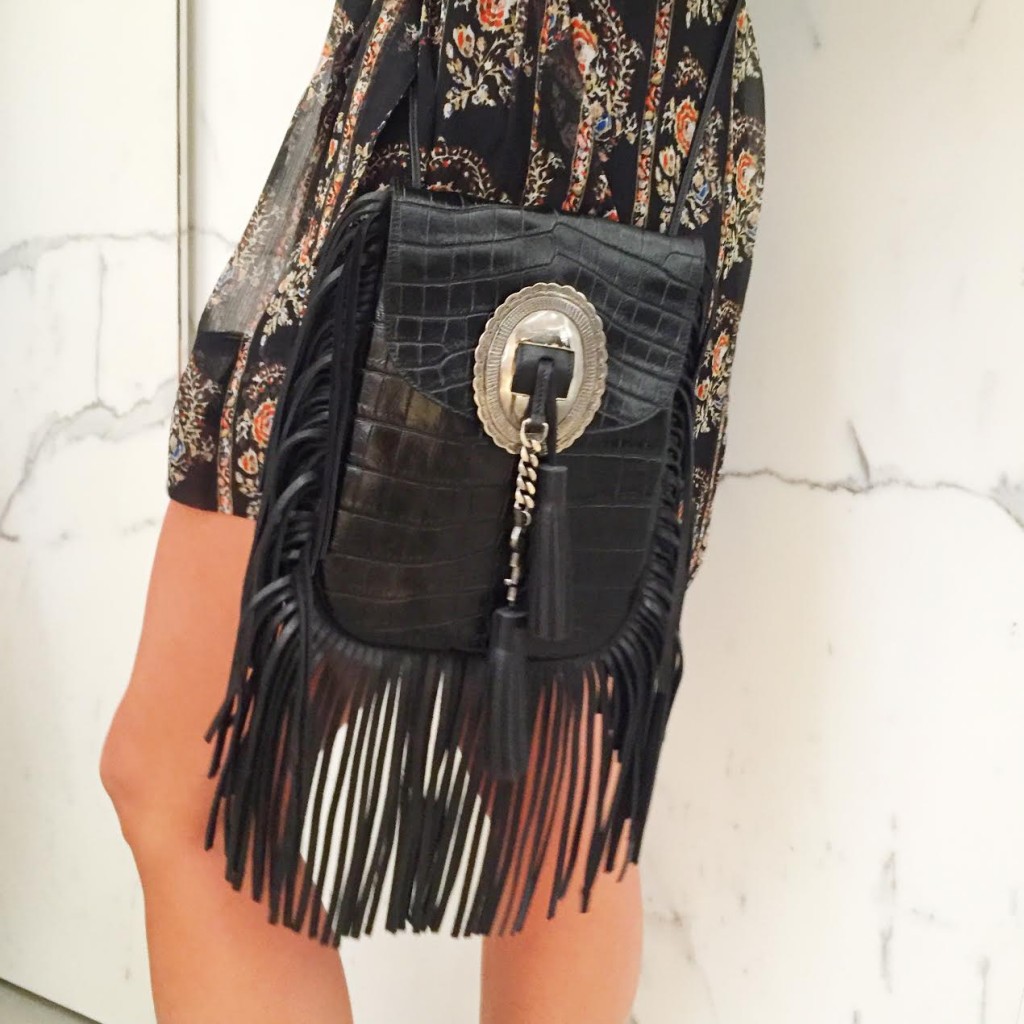 I also really like this little Isabel Marant jacket, same print as dress except in cotton jacket, $615. I wore it with Frame black jeans (my go-to-jean-brand) and a linen Isabel Marant tee, $195.  The suede Valentino booties that I am wearing are surprisingly comfortable. Can't. Stop. Wanting. Shoes.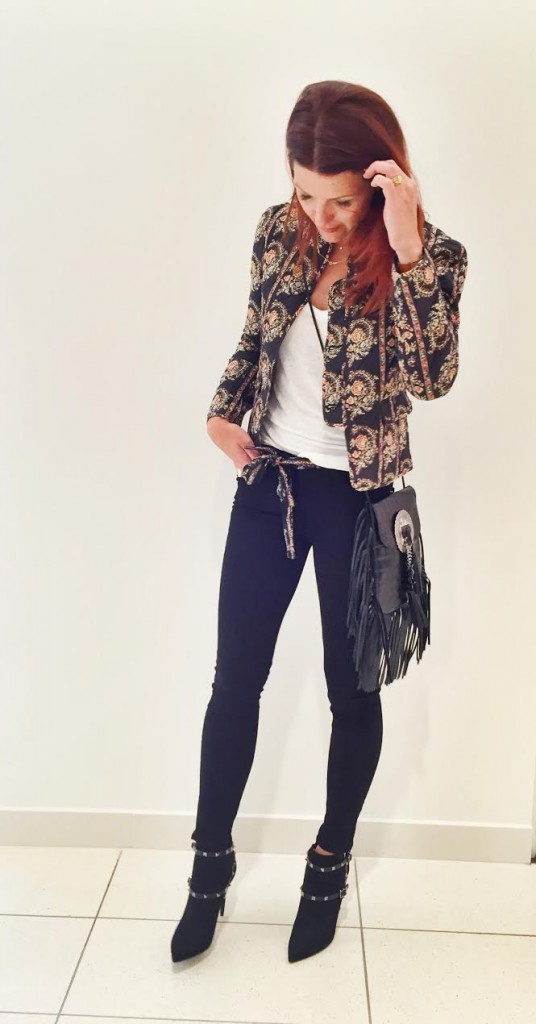 This is a good indoor/outdoor coat. Outdoor appropriate when it's warmer (whenever that will be).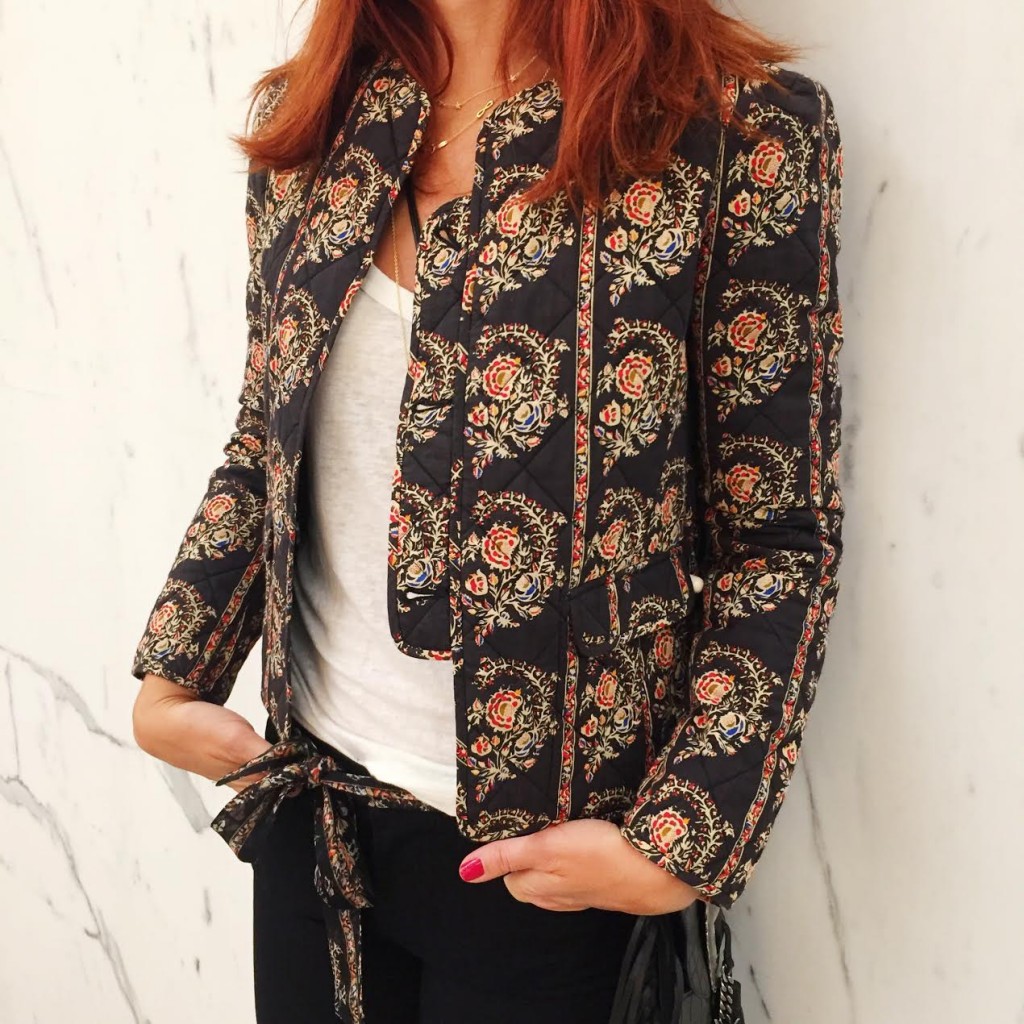 Ok now look at this cool jacket?! It has everything you need in a jacket – stripes and cool. Don't mind my hair…it is a little dry from the sun. Wore this jacket (Isabel Marant, $915) with these Prada oxfords $895, pretty much obsessed with them and of course the Celine bag.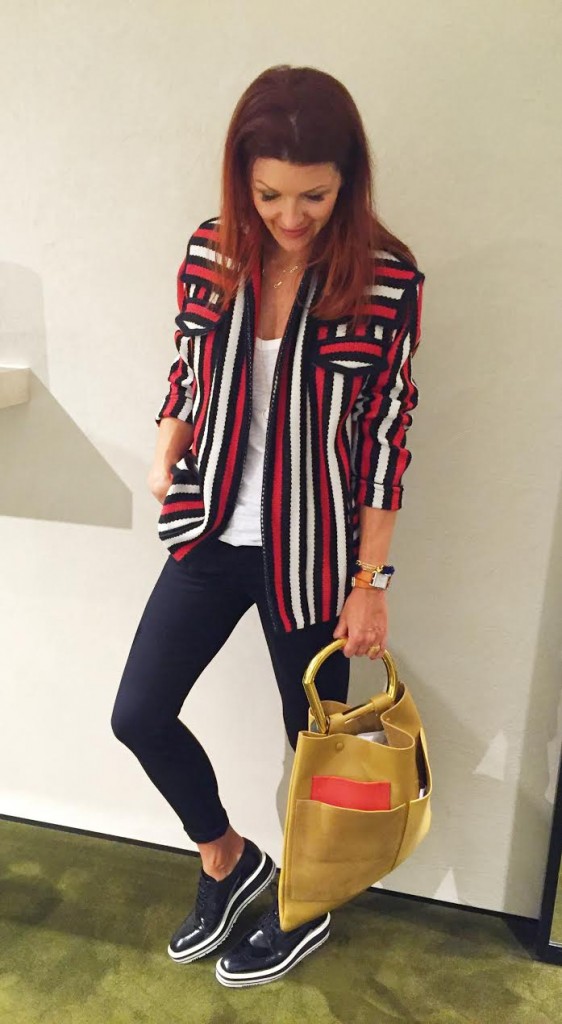 An even cooler picture of me in the stripe jacket. Again the hair…sorry.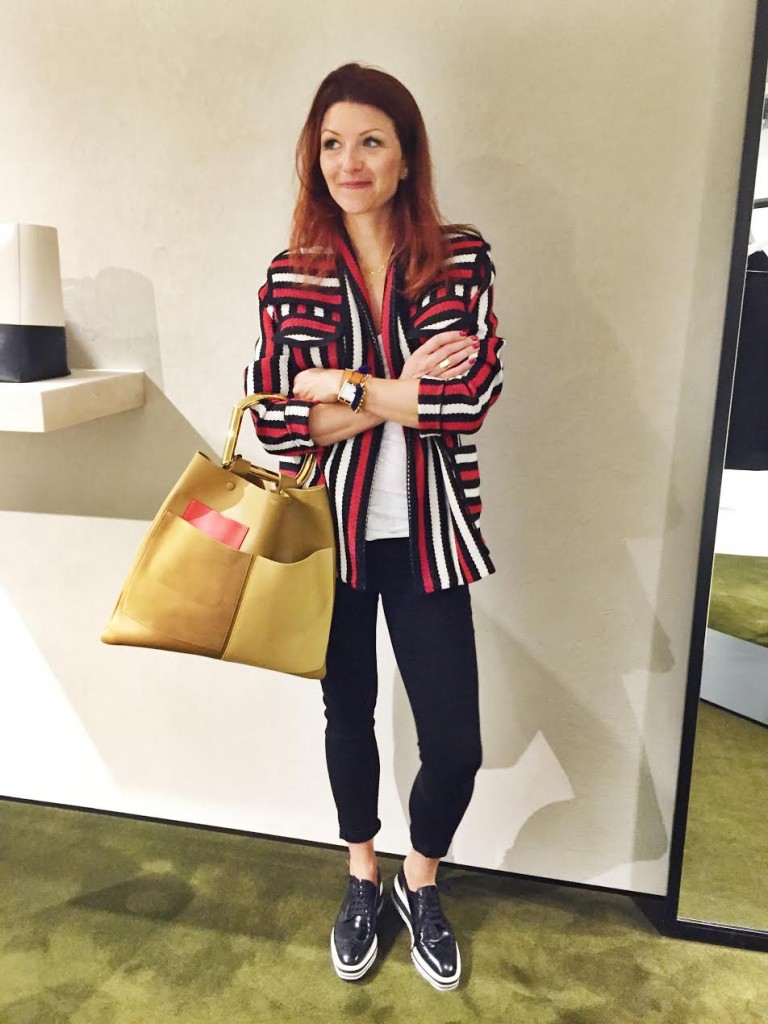 Email me if you see anything you like- happy to suggest the free same day courier service offered at Nordstrom so you can avoid the rain.
michelle@michelleaddison.com
Ps.
Here's a little picture from our sunny vacation. Oh, and in case you like the sunglasses they are Valentino and the best thing that I brought to Maui (besides Stella and Mark).