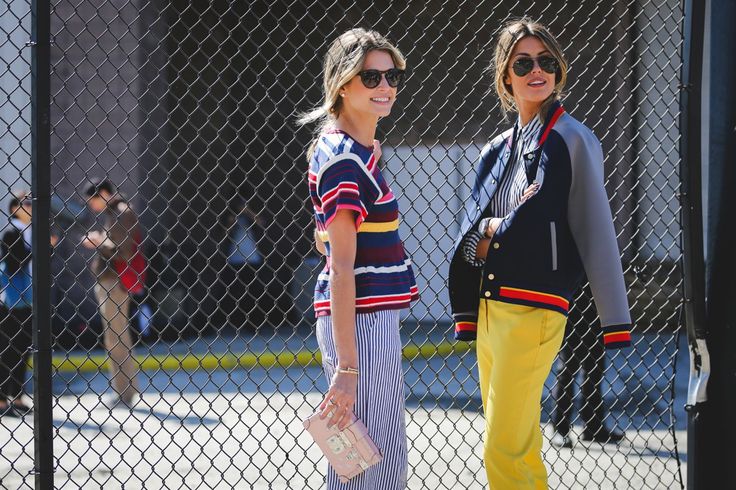 Spring Trends: What to buy
Spring trends are the best part of January, don't you think? Because I'll tell you what the worst part is…getting up in the morning. I'm just so tired! It must be the grey days or the holiday weight making the gym REALLY hard and depressing or maybe it's just a lame month. Regardless, spring trends make me happy. I love when the new spring arrivals start to come in and I can start planning my wardrobe. So shallow, I know- I often think of the people that save lives and here I am thinking of my wardrobe.
Off the Shoulder.
Love this trend. Easy to add to your wardrobe, hard to wear a jacket over- you may want to wait till you don't have to wear a jacket later in the spring. Cut-outs on the shoulder are a sexy way to add a little something different to your evening wear too.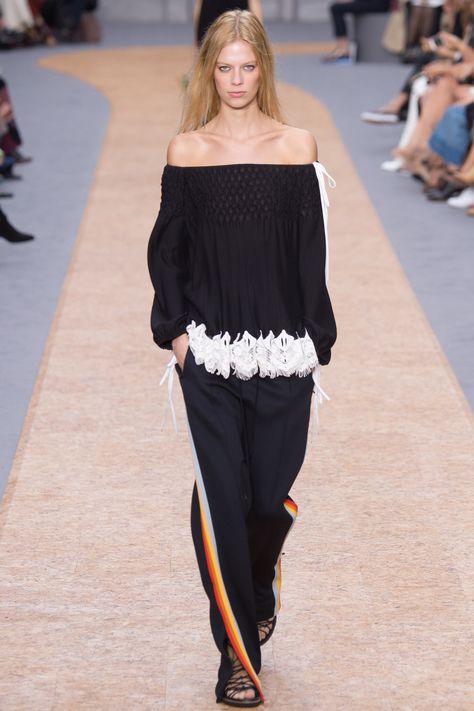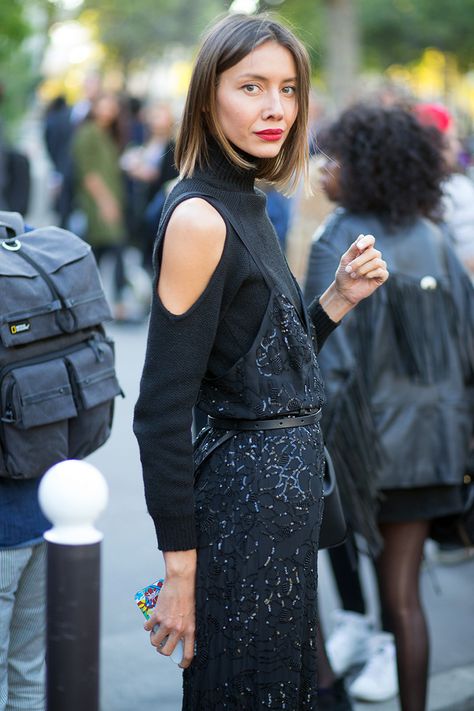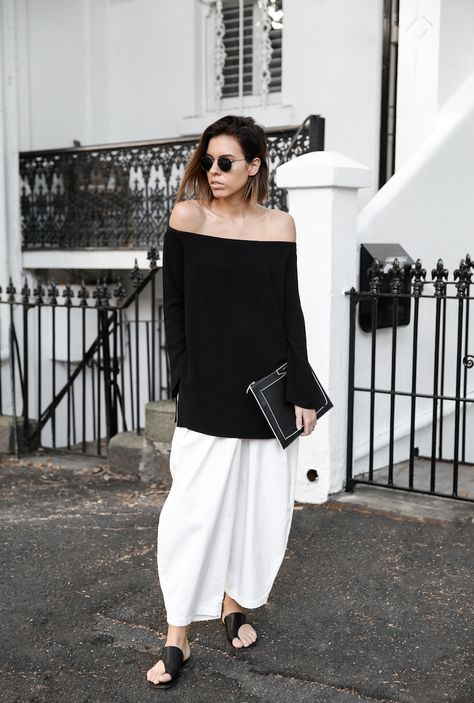 Saddle Bags.
Can't think of a better bag to buy this season. Not only do I love that you can wear these cross-body but I love that they exude a casual, easy vibe. Of course Chloe tops the list of best saddle bags.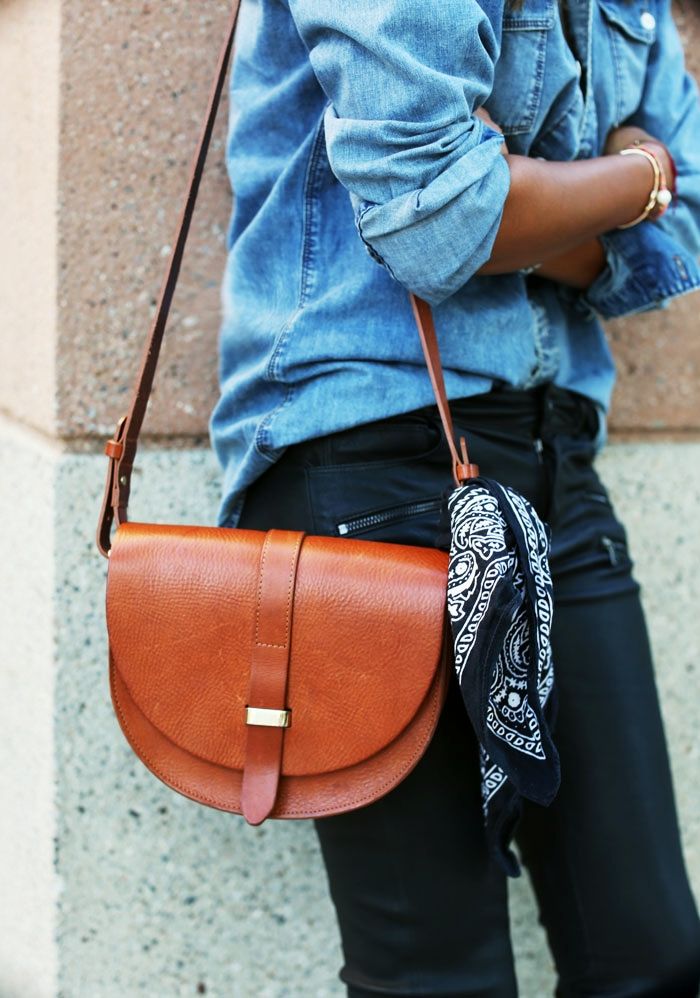 This Vince saddle bag is a great affordable option if you don't want to splurge on designer brands.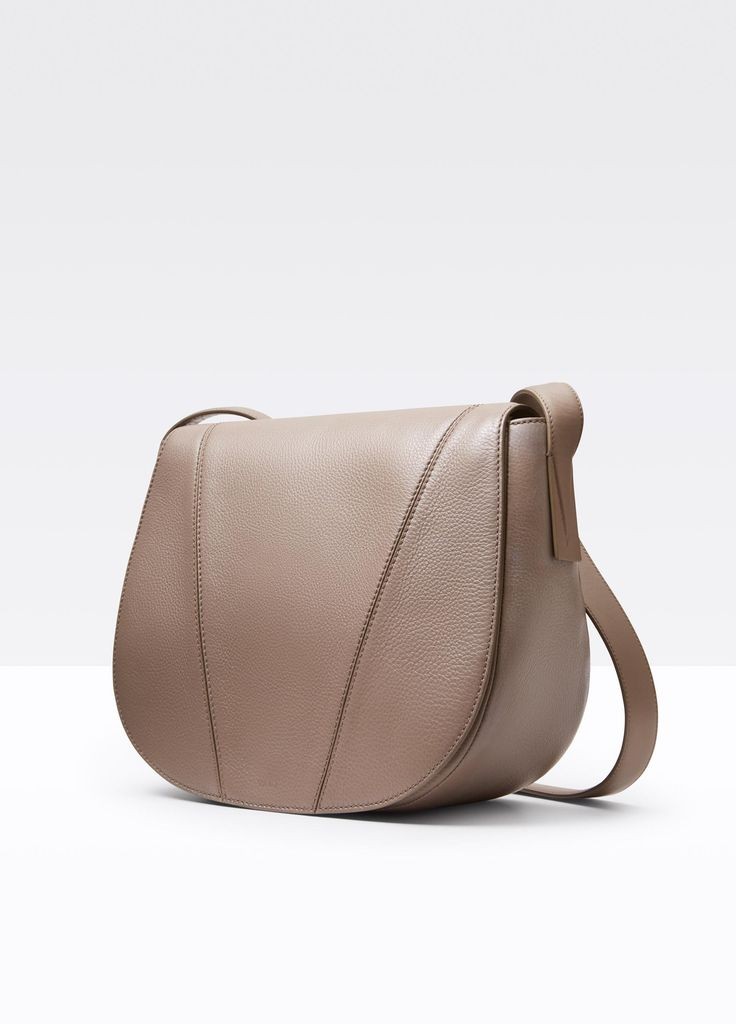 You will definitely see a lot of fringe this season and wouldn't you want to see it on yourself? I am lusting after this Saint Laurent bag.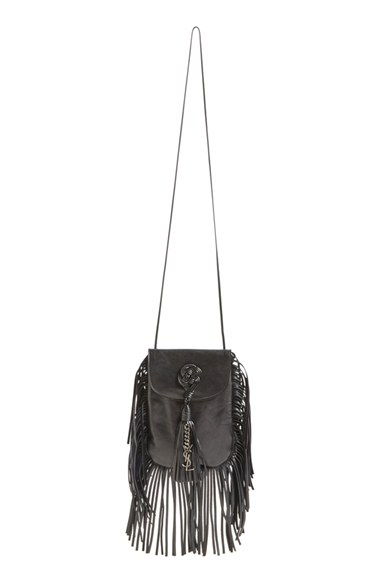 Rose Quartz.
I think everyone rejoiced when this was announced as the colour of 2016. I mean PINK. Who doesn't want to buy a something pink and be on trend?!?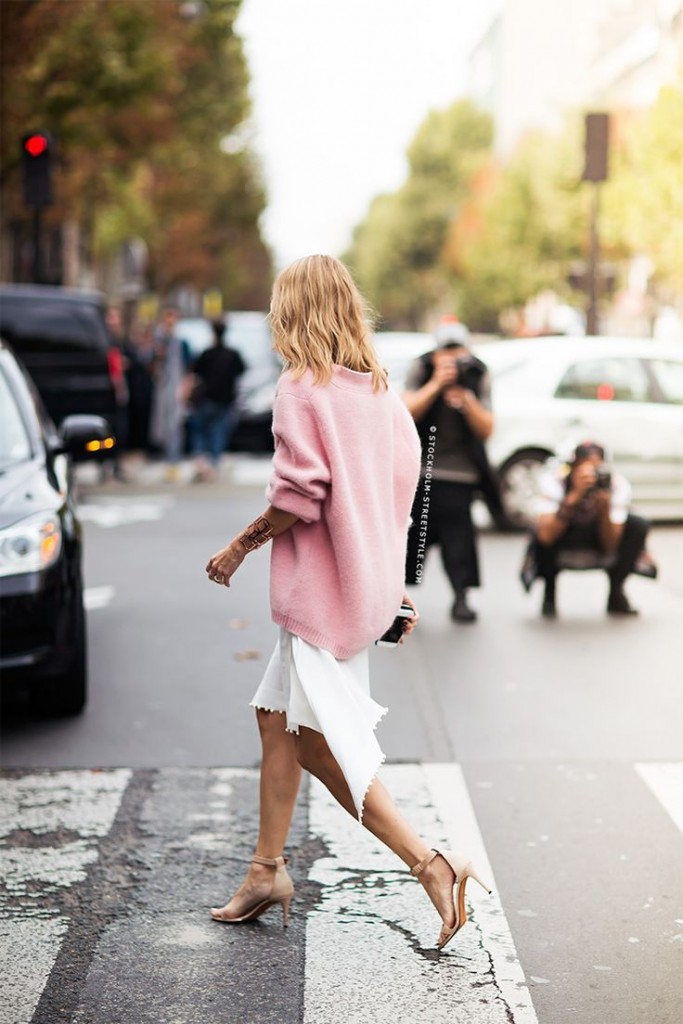 This Burberry trench is a cool statement to add to your collection of camel and navy trenches.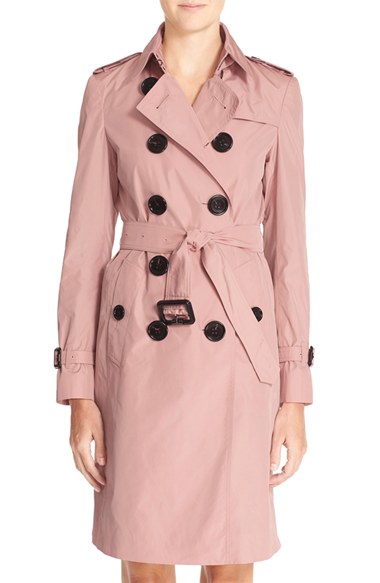 And for those that want to start in a smaller way. A scarf. Yes, you know who you are.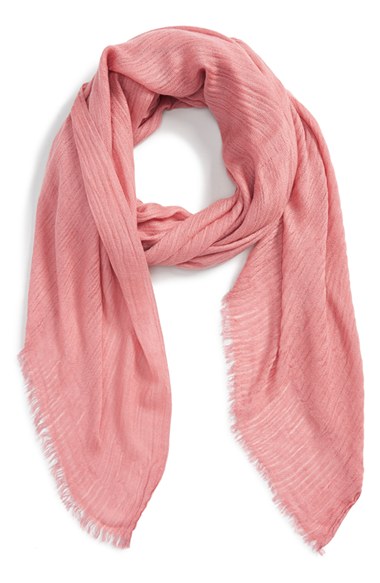 Lace-Up Shoes.
This whole lace-up ankle wrap started to get big last season and now it's a huge trend. Saint Laurent, Chloe, Isabel Marant…oh my! Best shoe to buy this season is anything that ties up.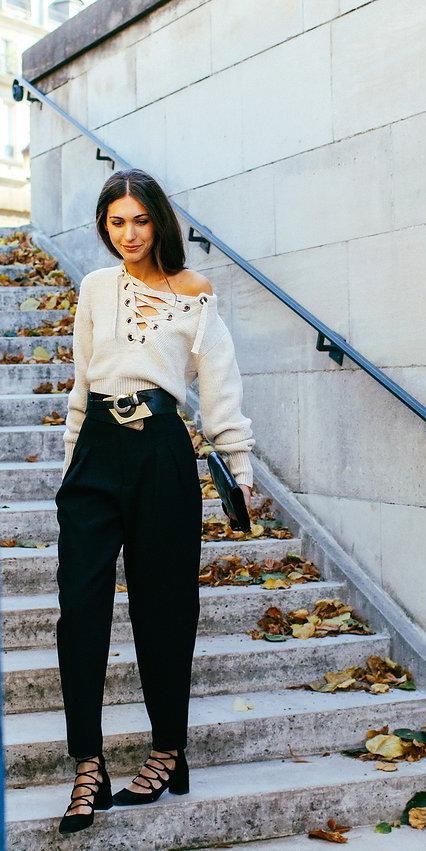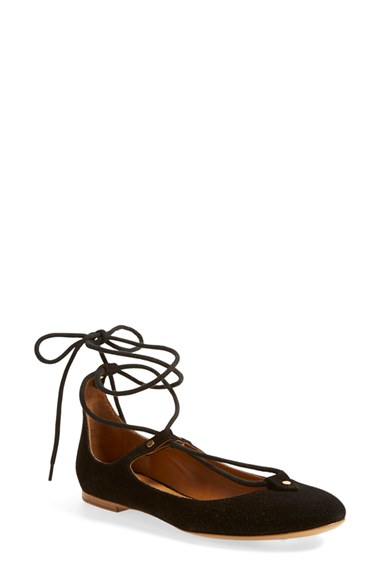 Metallic.
The metallic street style just blows my mind. From shoes to bags to shorts- to this this skirt! So good. I encourage you to be subtle, I encourage you to be bold, I encourage you to choose silver.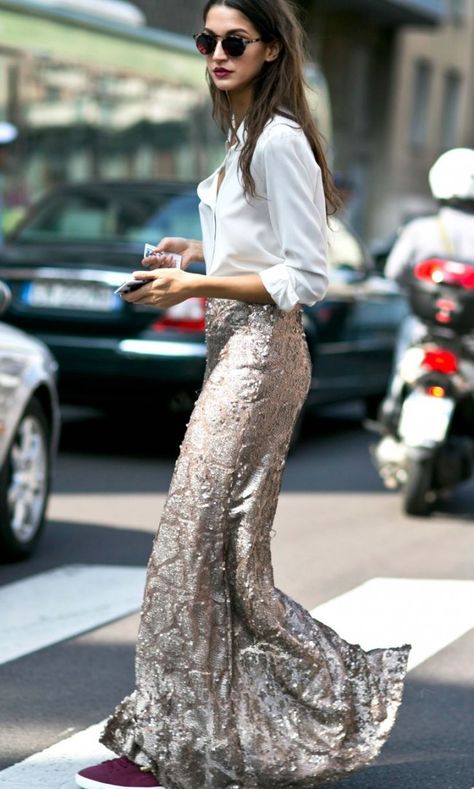 Isabel Marant metallics coming soon to a store near you…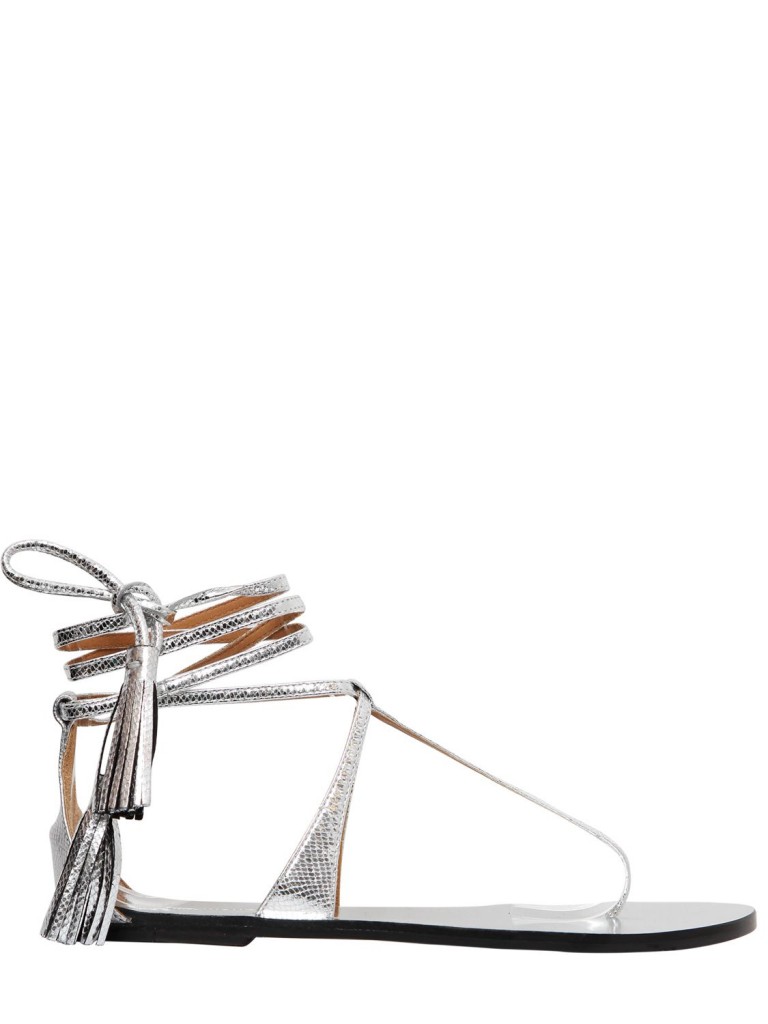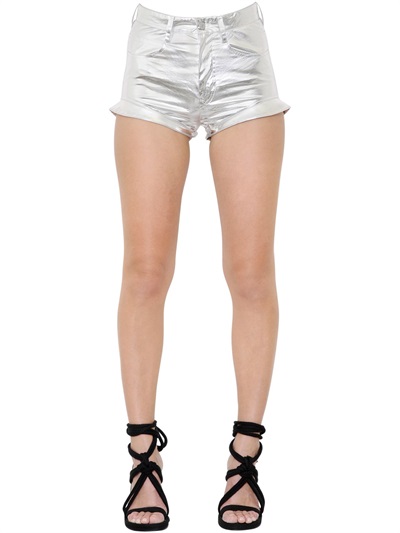 Dusters aka Really Long Earrings.
Oscar de la Renta, Celine all did long, beautiful earrings. Frankly, I am excited that something is happing in the accessory department that is finally cool. Goes perfectly with the off the shoulder top that you will be wearing any day now.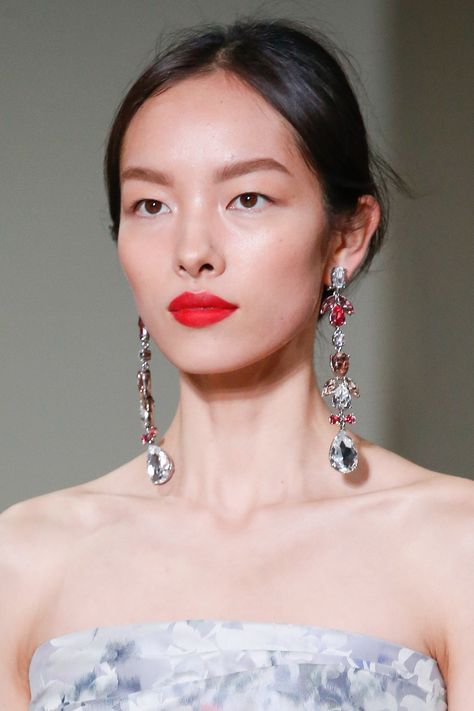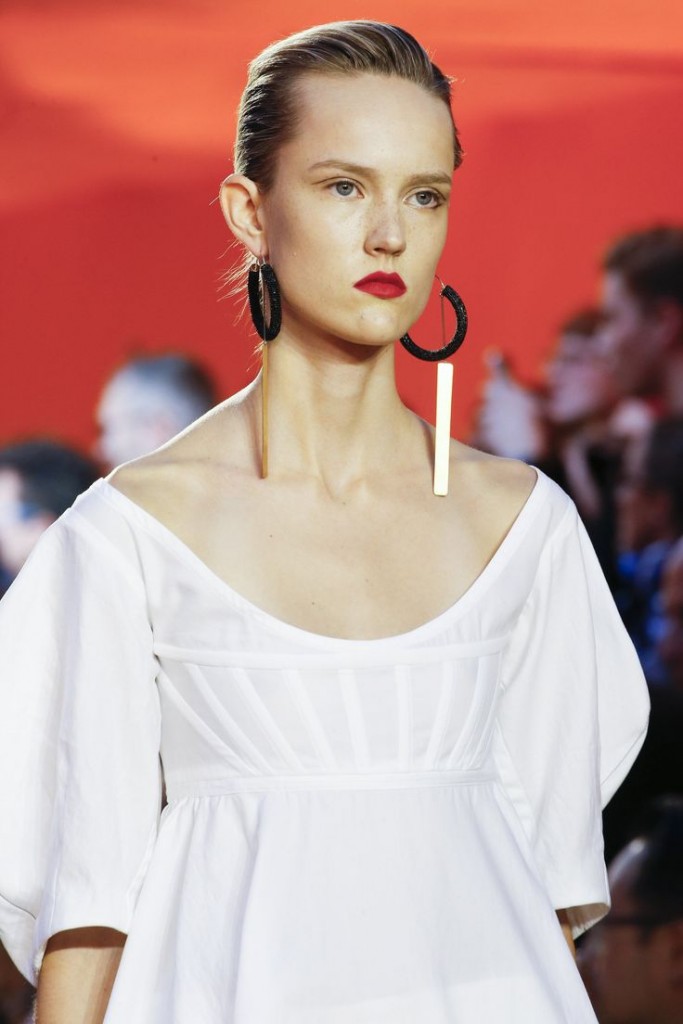 This is a great modern take on the long earring- from Marni.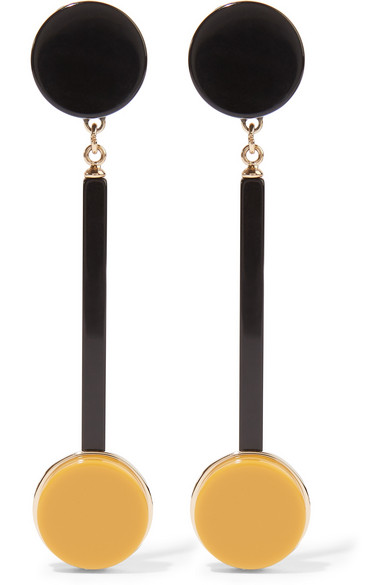 Bold Stripes.
Stripes are always in season in spring but this year it's bigger and bolder. Alexander Wang with his pants and fashionable girls around the world inspiring us with killer "stripe style".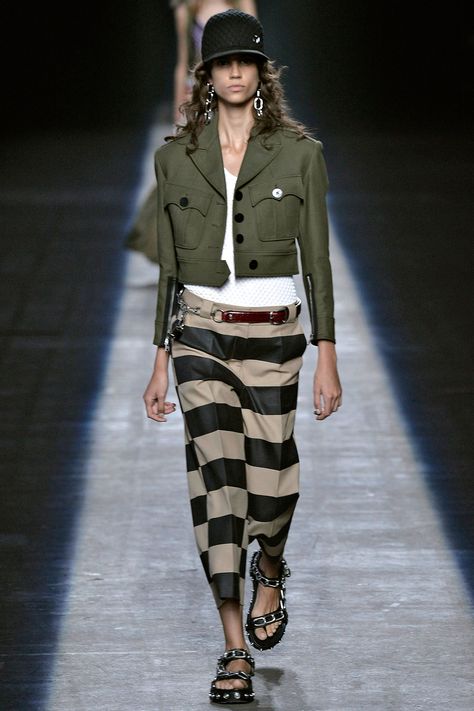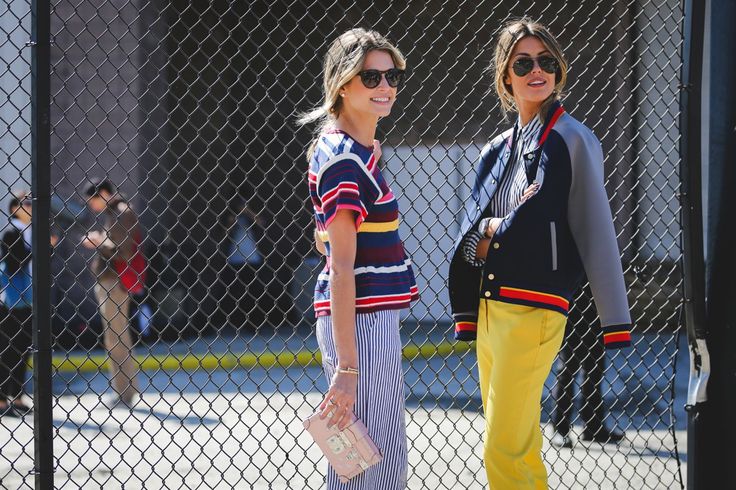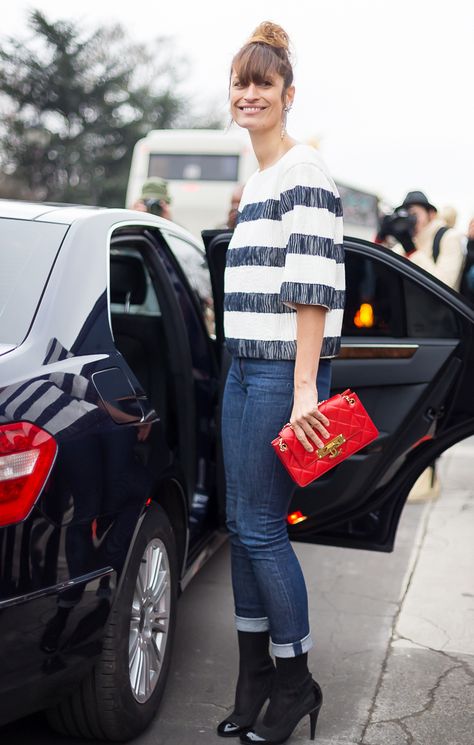 Botanical Prints.
What can I say about this, it makes me happy. That's all. Erdem coat, Stella espadrilles and MARNI!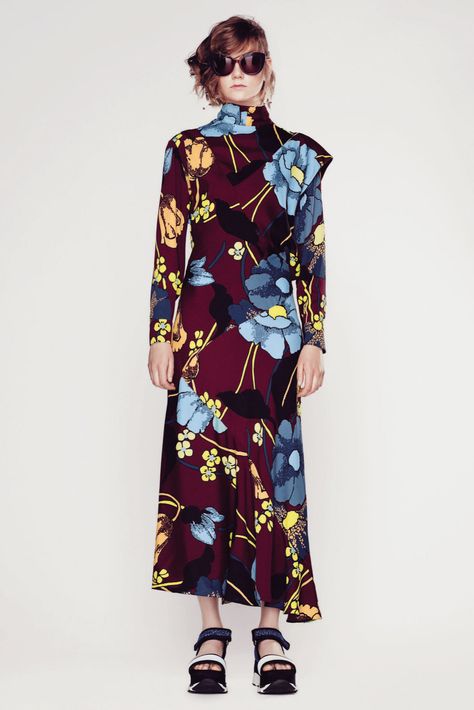 Spring shopping happening now. Email me for your first look at spring.