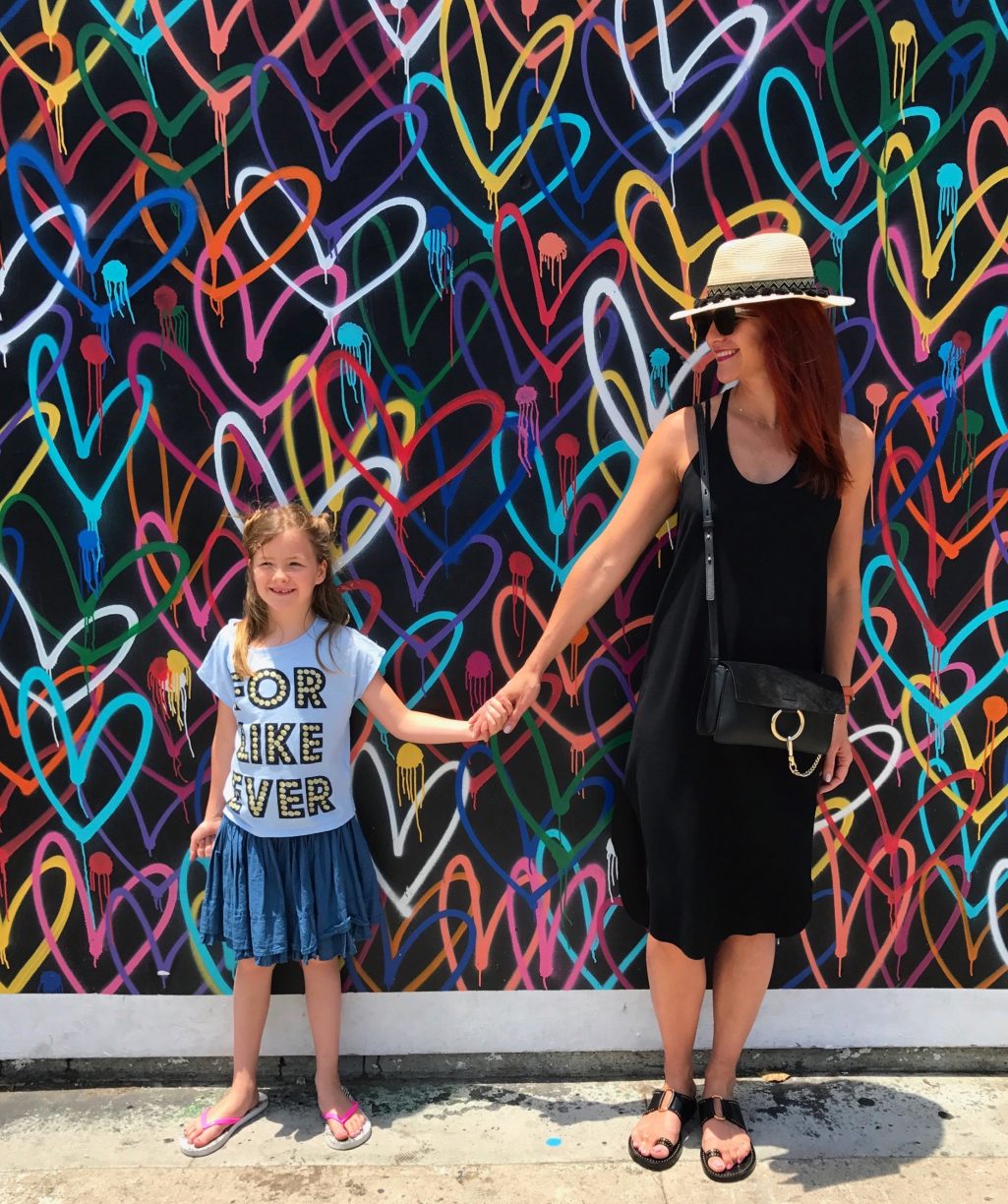 Isn't summer just the best? The weather, the travel, the time spent with family. I have a screen shot on my phone that says, " you can always make more money, but you can't make more time". I cherish these times with my favourite people.
A few weeks ago we went on a family vacay to Oregon and California. Here are a few highlights from our trip.
We left early on a Saturday.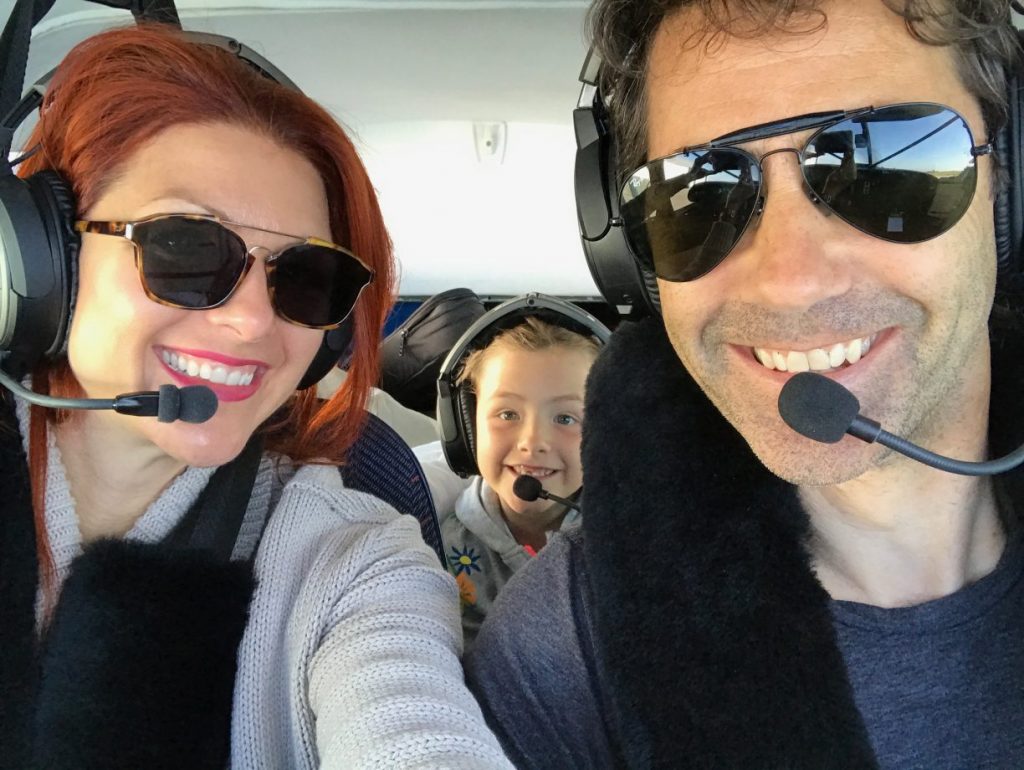 Arrived in Ashland, Oregon. We stayed at The Ashland Hills Hotel, super cute family friendly motor inn at the top of the hill. We took a short cab ride into town to eat dinner at Amuse Restaurant. Where we ordered a pickle and meat board for Stella for 20$ usd and she ate not one bite. That was cost -effective.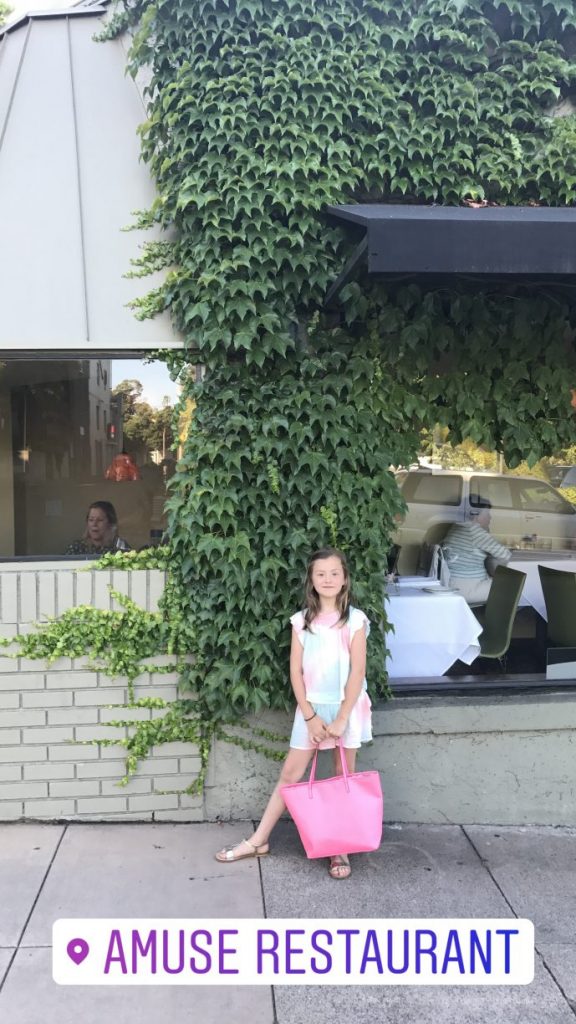 I tried to book into this hotel but it was booked solid. It looked like a cool old, heritage hotel. The Ashland Springs Hotel.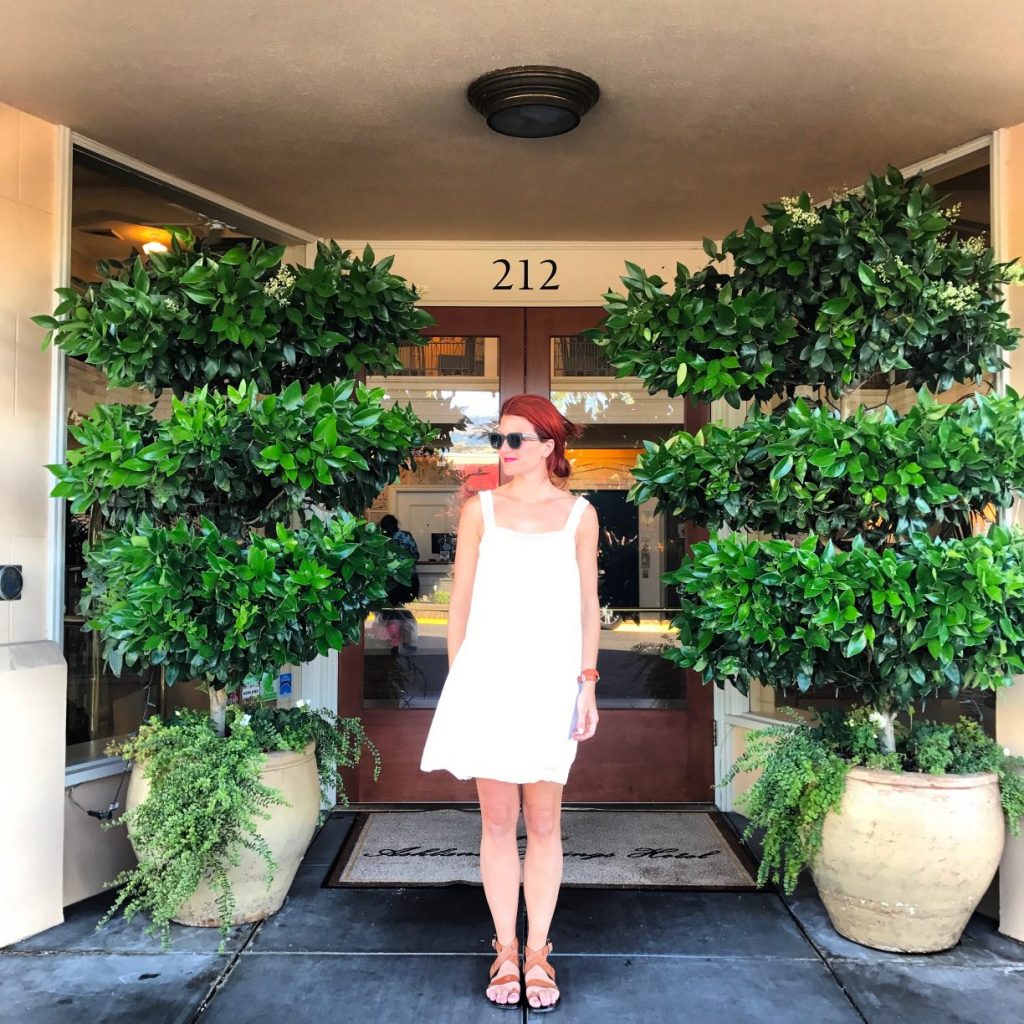 Ashland Hills Hotel (the one we stayed at) had a very art-deco feel to it. Kinda fun and tacky at the same time, I liked it. It has a pool and you know, pools are essential. Skip the free breakfast, not worth the calories.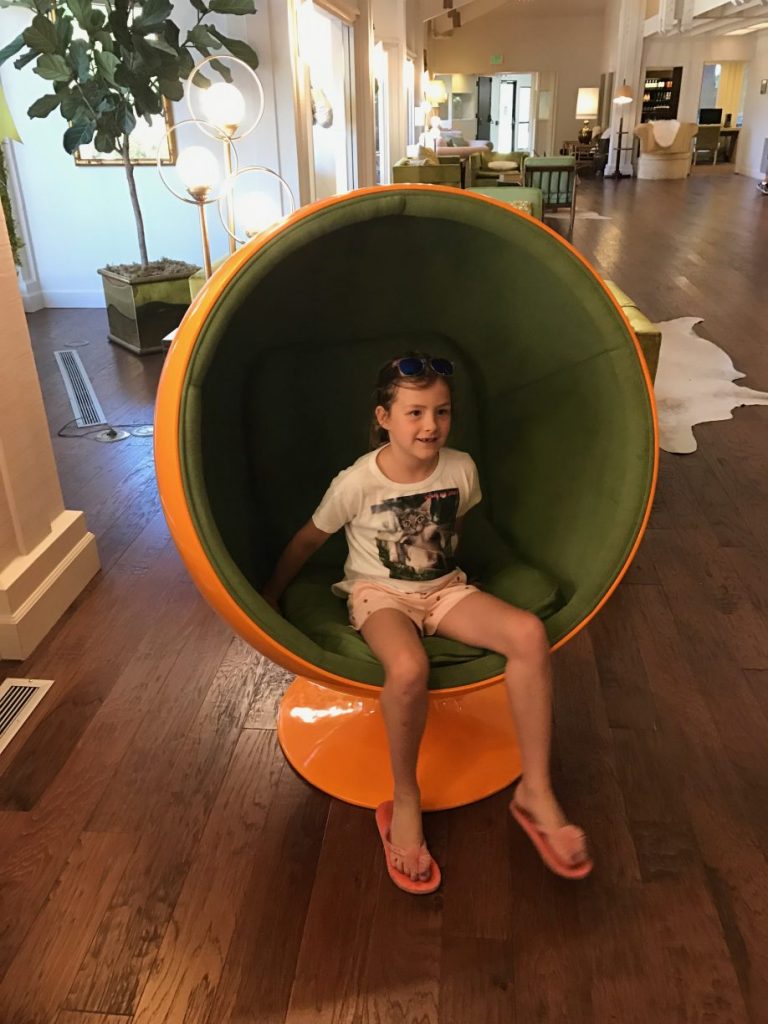 The Shakespeare Festival was well-worth it. We saw The Merry Wives of Windsor, and since I am a theatre grad, I loved the outdoor theatre under the stars. The play was fun and well acted, even Stella thought so.
I am sure there is a better picture than this one…but I snuck it as they don't want you taking pictures.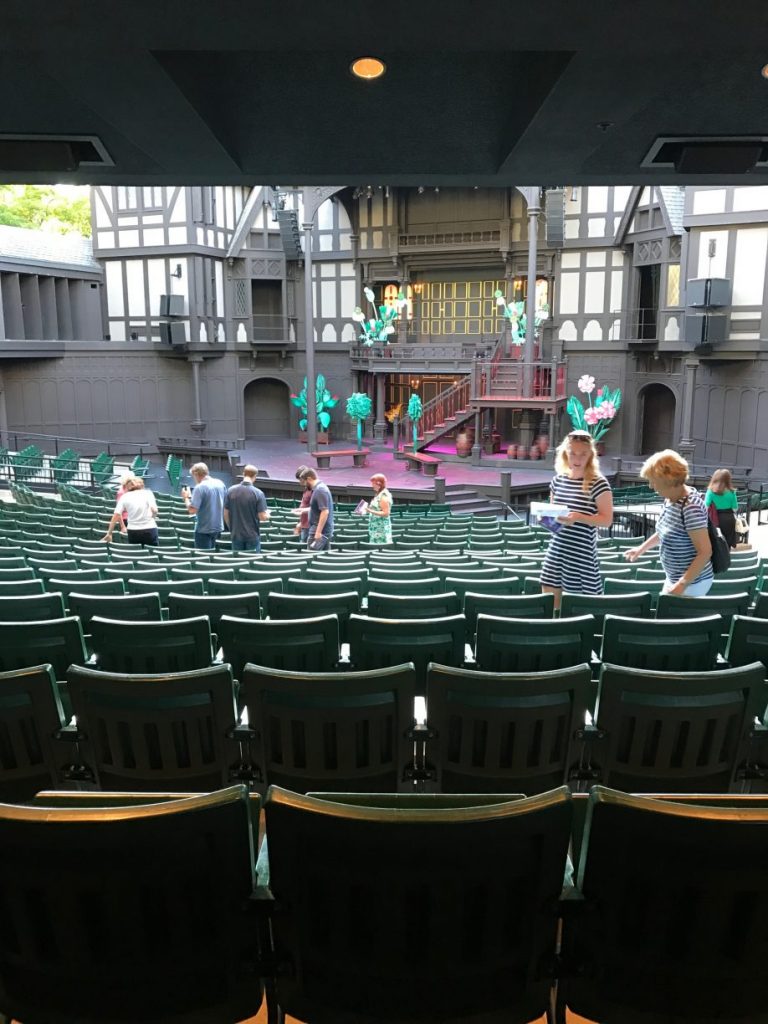 The next day we flew to Santa Barbara and arrived in Montecito, California. Mark's brother has a home there and it was so lovely to have a home base for all our adventures in California.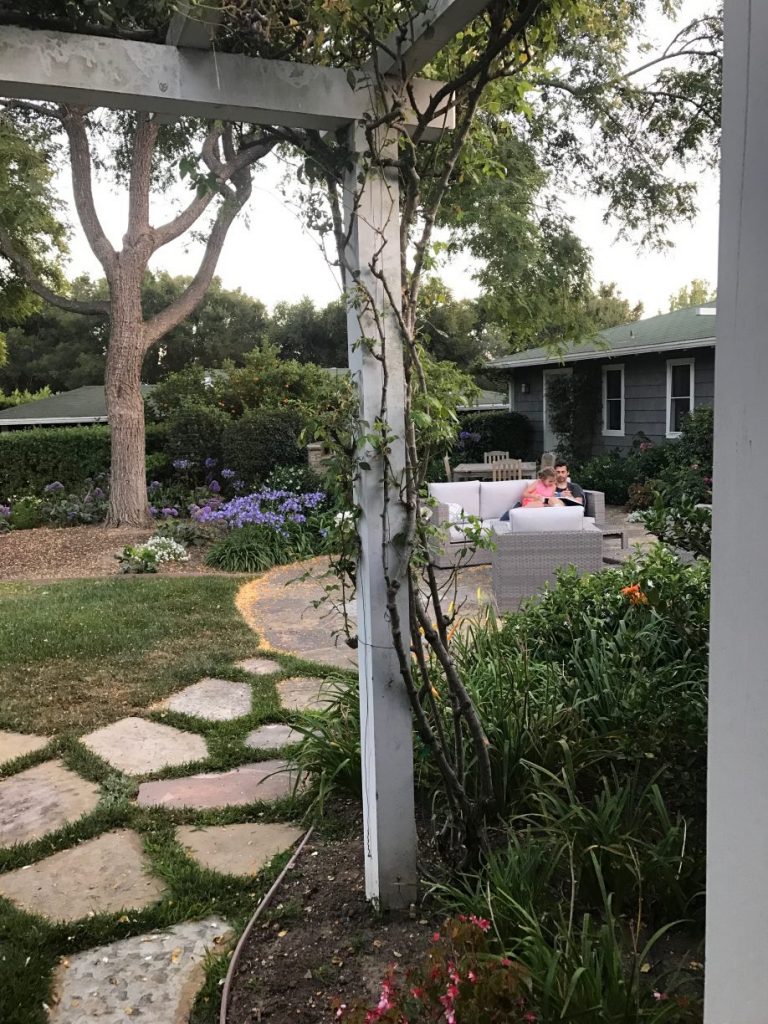 We explored Santa Barbara one day and of course went to (the super small) Nordstrom to check it out and Stella discovered Claire's (which I told her was in Vancouver but she insisted it was her favourite store in Santa Barbara).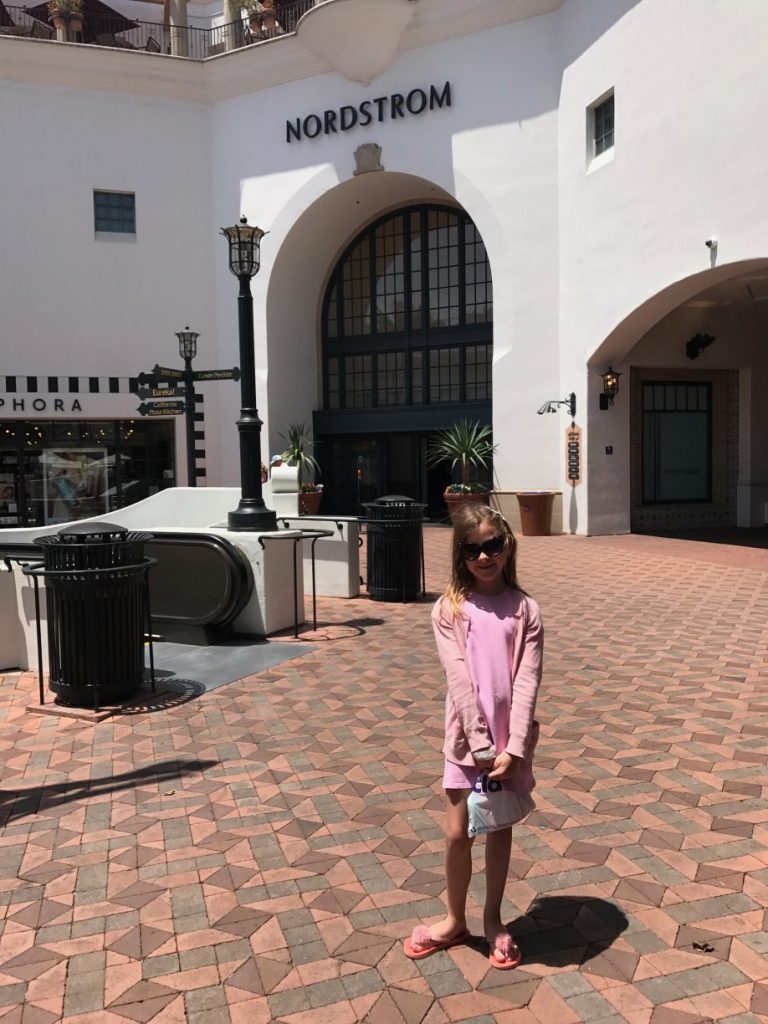 Walking distance from where we were staying was a really cool Jenni Kayne store. It had home stuff as well as her clothes. I loved the boutique and bought a cool plaid shirt (see Ojai).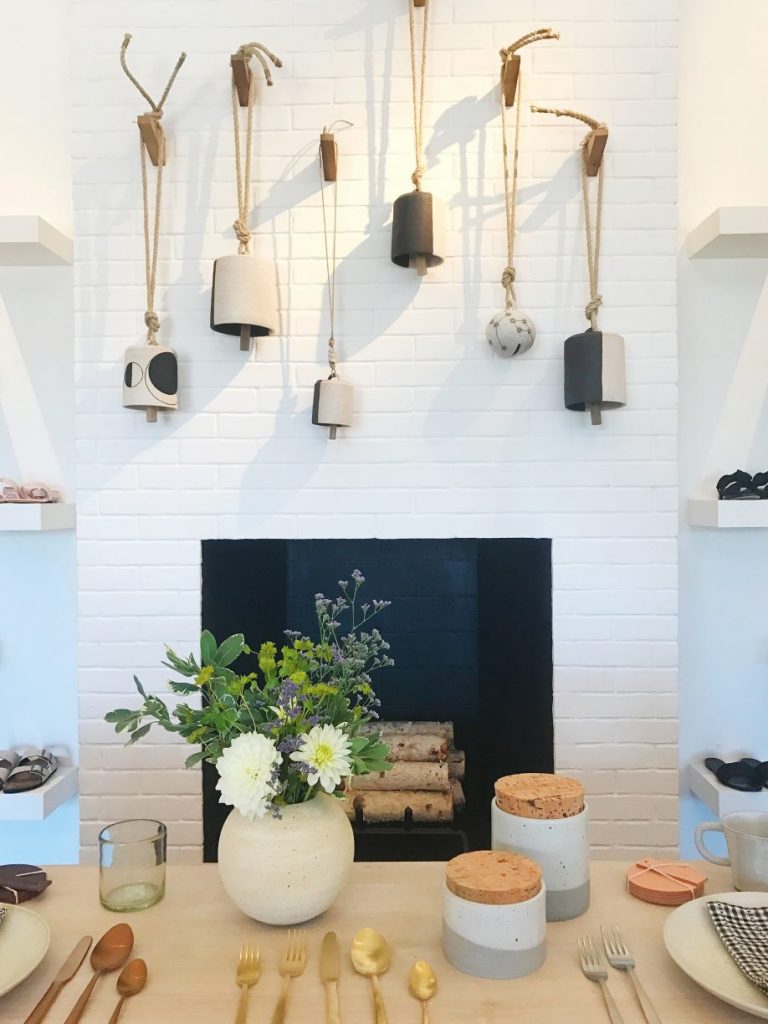 We went to Ojai as I wanted to check out The Caravan Outpost, a Californian version of "glamping".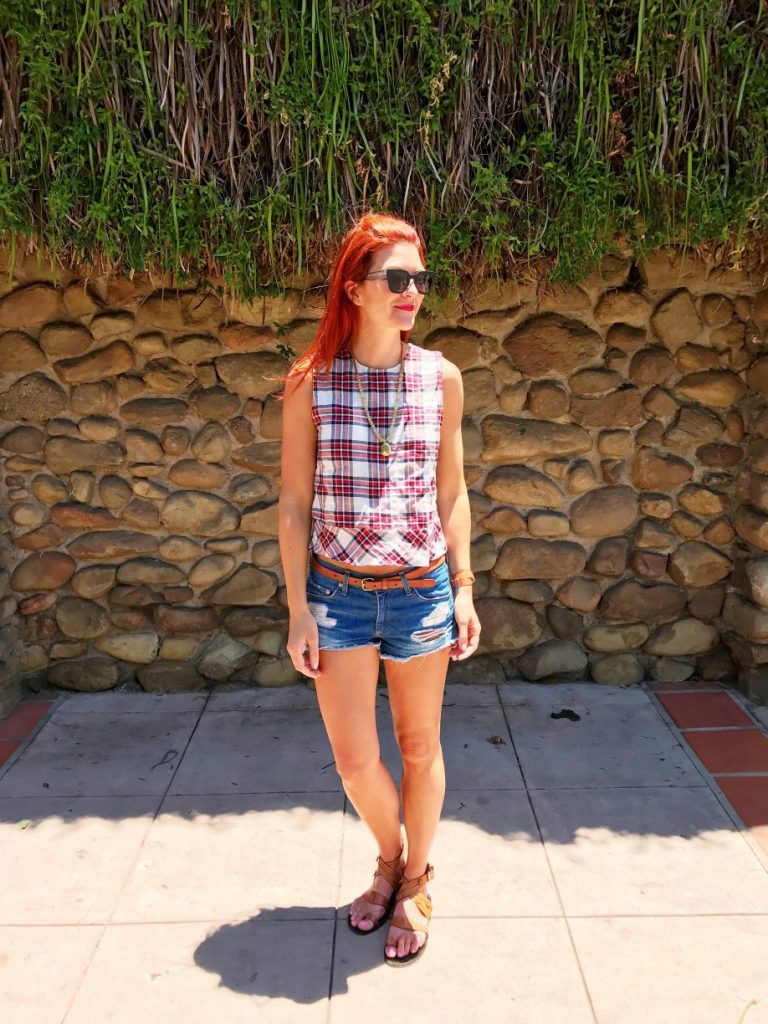 The Caravan Outpost consists of many airstream campers in a circle with a barn-like structure that has gifts, drinks and a couch to "hang out" etc. It looks like a cool place to stay but it was so hot that day that I was glad we weren't staying there as you might have spent the whole day in the air conditioned camper- I think it would be better to stay there in the winter.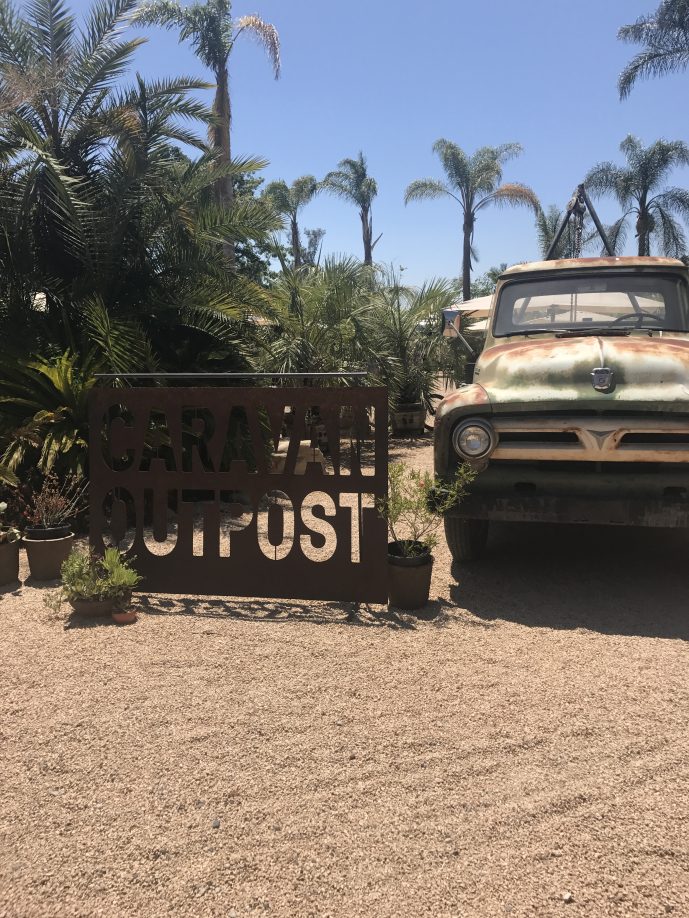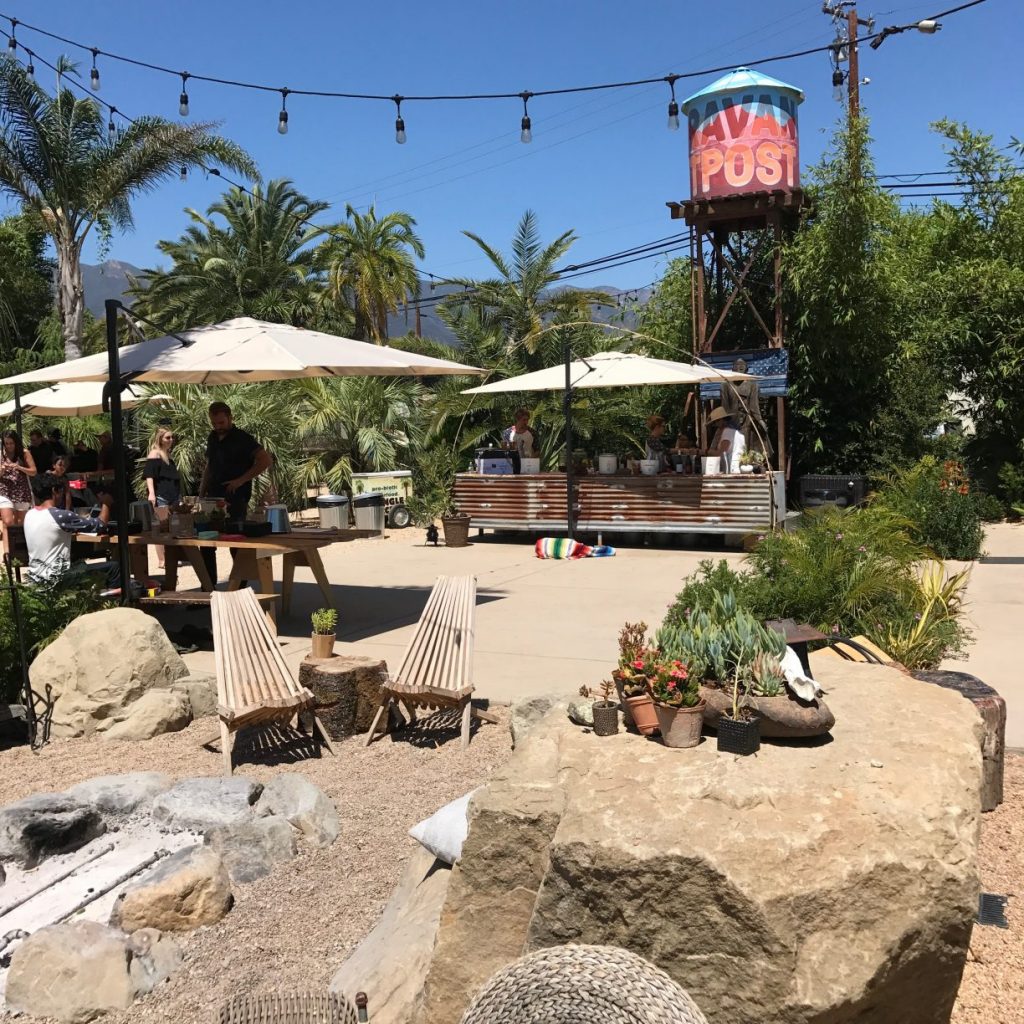 We had to re-group and go swimming and eat ice-cream in Montecito to recover from the blast of heat in Ojai.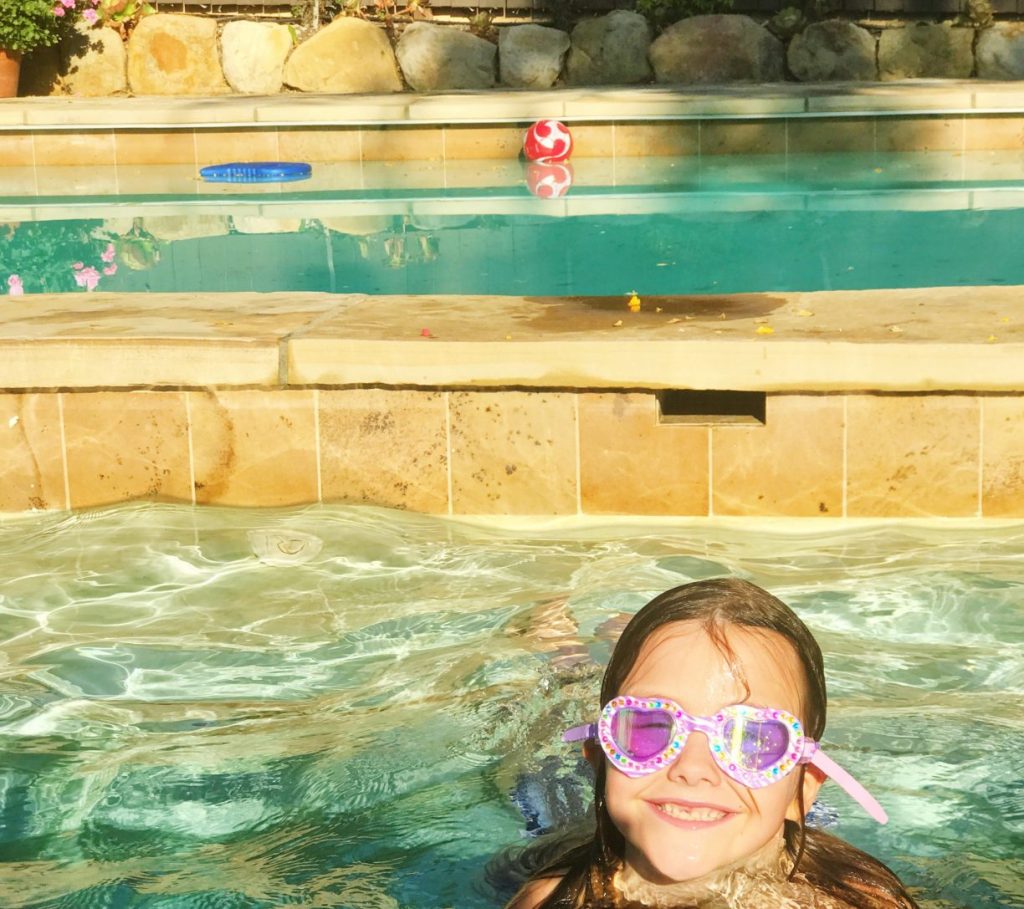 Is it just me or is virtually impossible not to eat ice-cream every day on your vacation?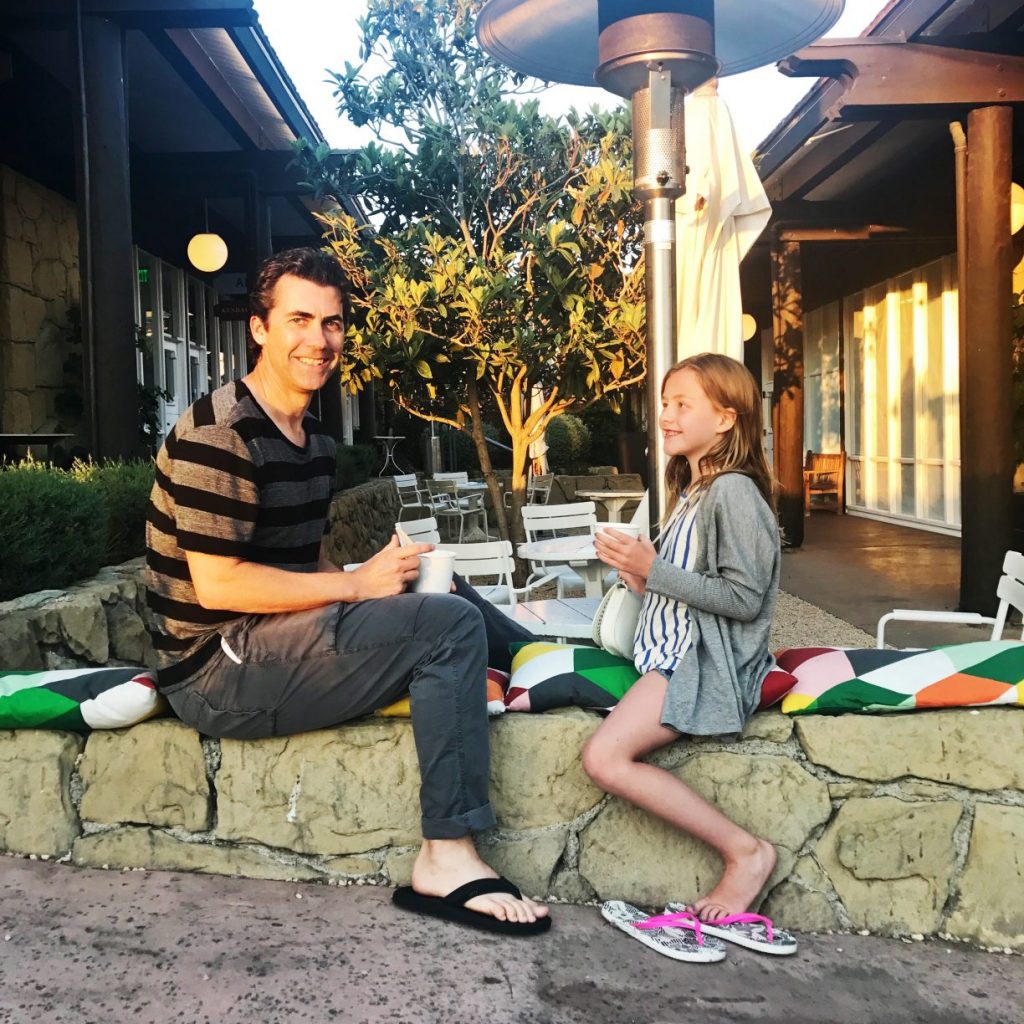 The next day we went to Universal Studios.
Here is the picture of my hero, due to the fact that he bucked up and got us VIP passes and this saved me from hours of torture at a crazy-mid-summer- people-infested compound. I couldn't have loved him more.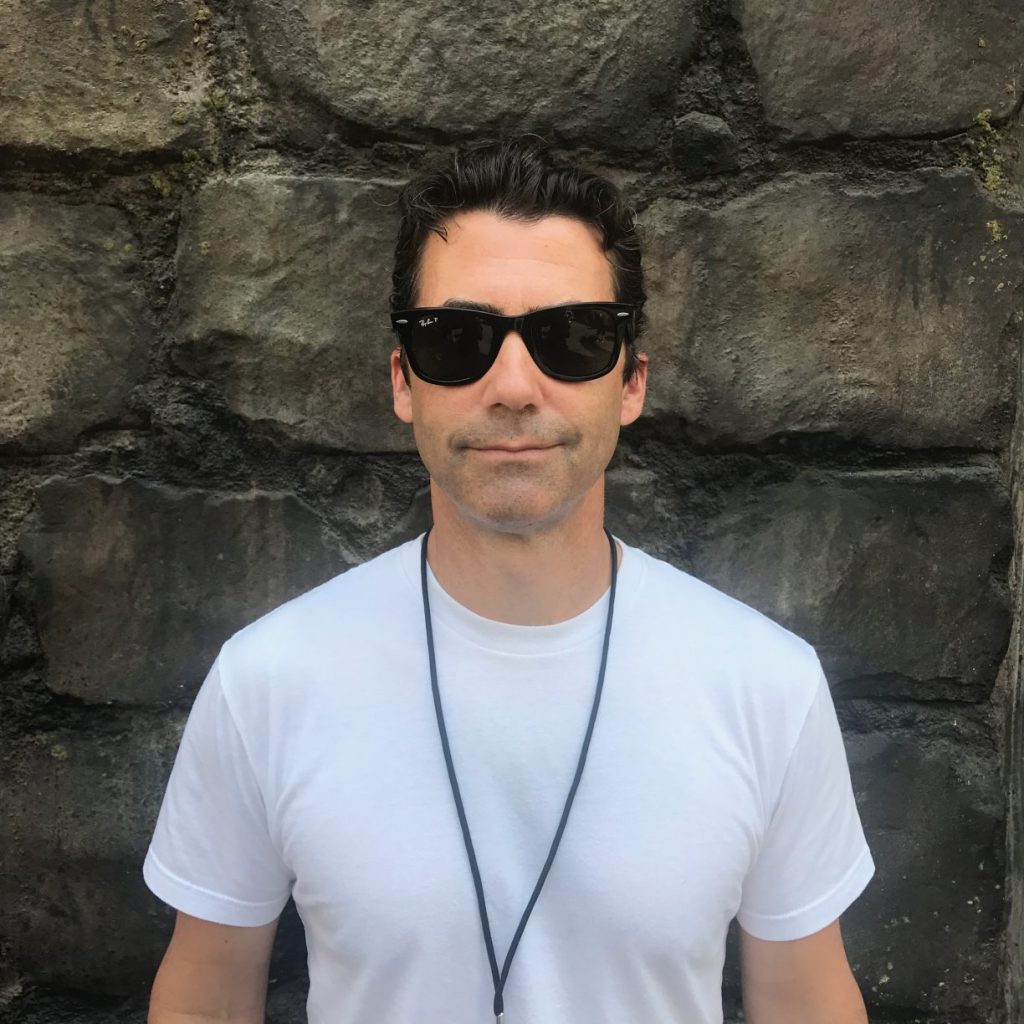 So we stayed from 10am- 9pm. And we had a great day of not waiting in lines. I highly recommend this lovely option.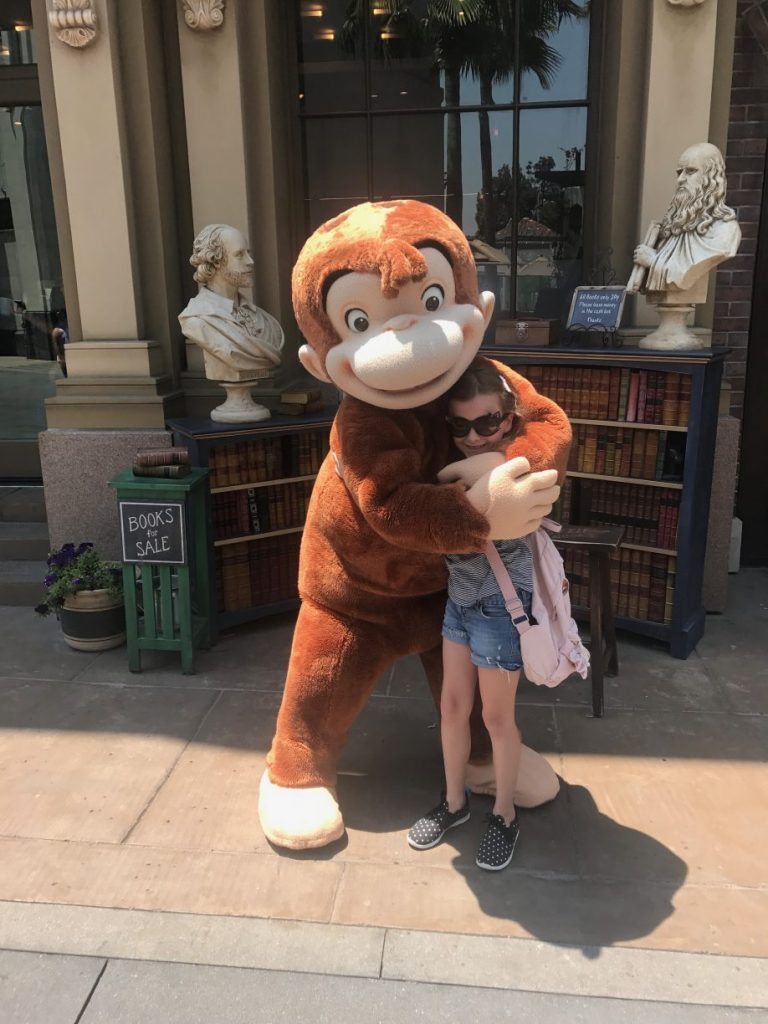 See! We are having fun!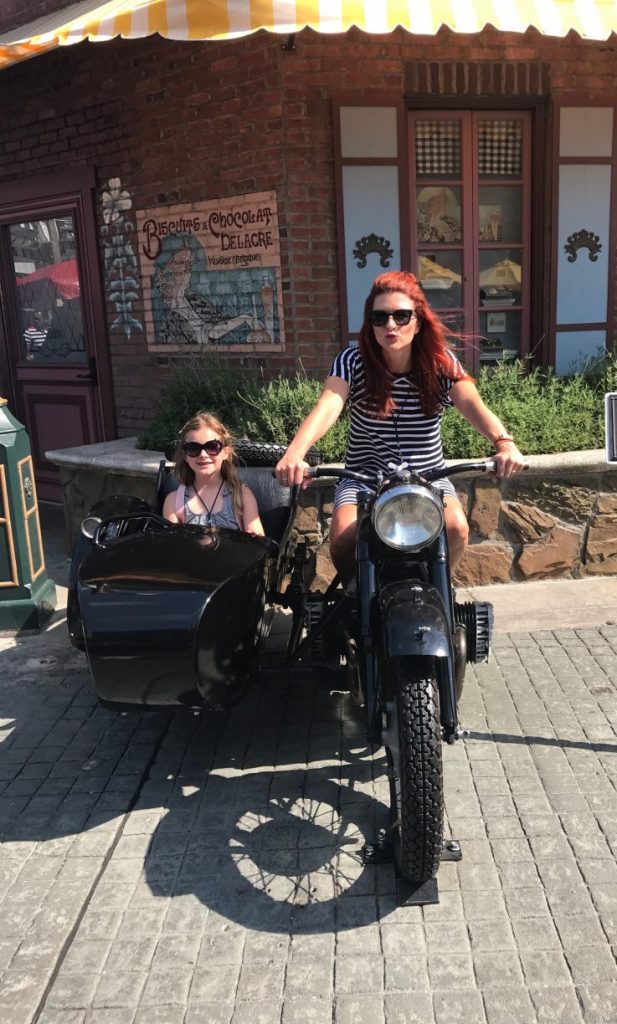 That night we stayed at The Avalon Hotel in Beverly Hills, I had got the recommendation from The Kiwi-Collection, which is a great resource if you are ever needing cool hotel and travel recommendations. We were a bit tired after a massive day at Universal.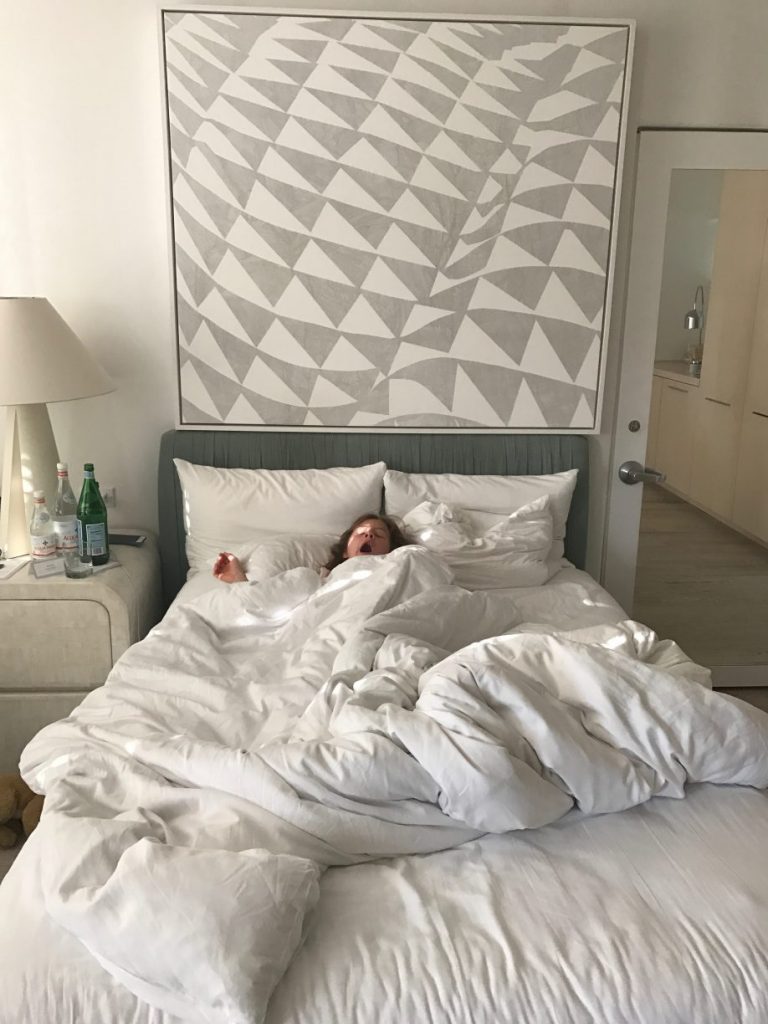 Isn't it fun when your kid wants to swim and the pool is surrounded by fancy people eating breakfast? Oh…and they want you to get wet too.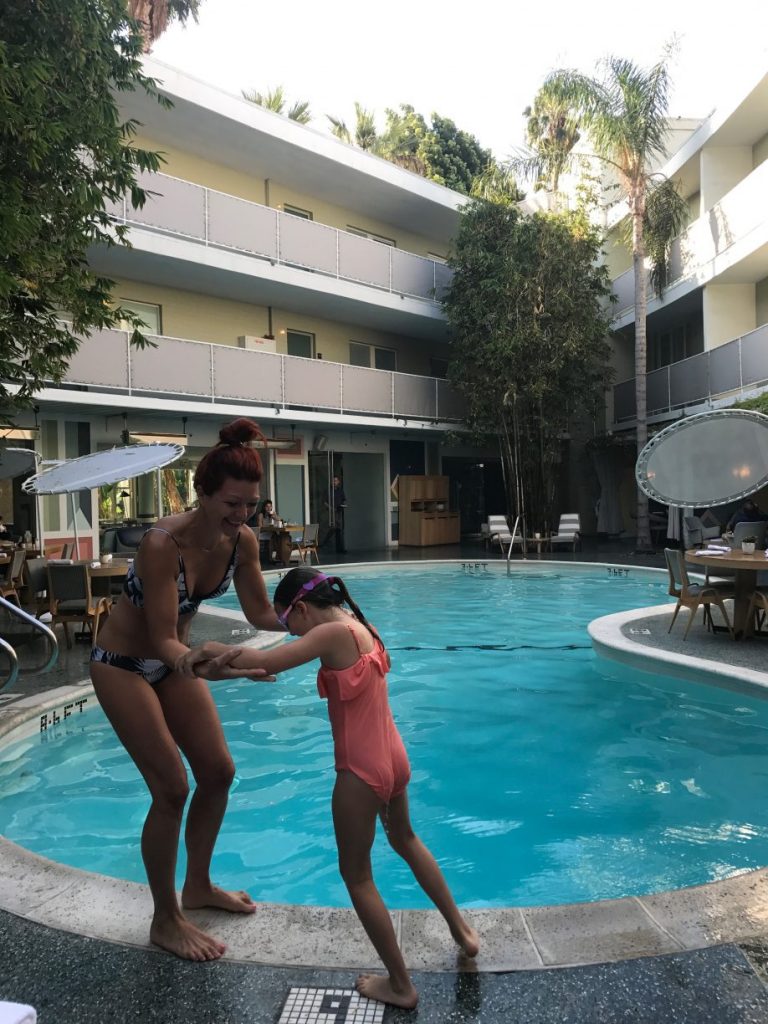 We went to Venice after a quick stop at Isabel Marant on Melrose…how could I resist not buying one more pair of sandals? That's them below.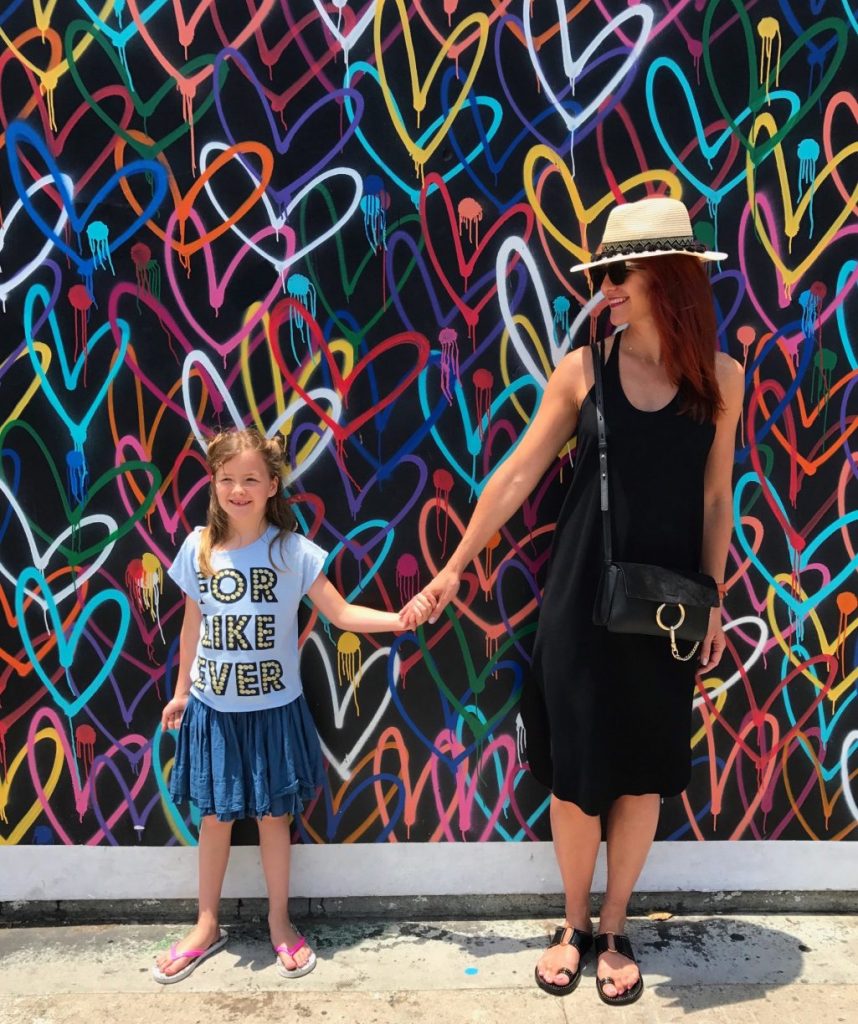 Ice cream, everyday.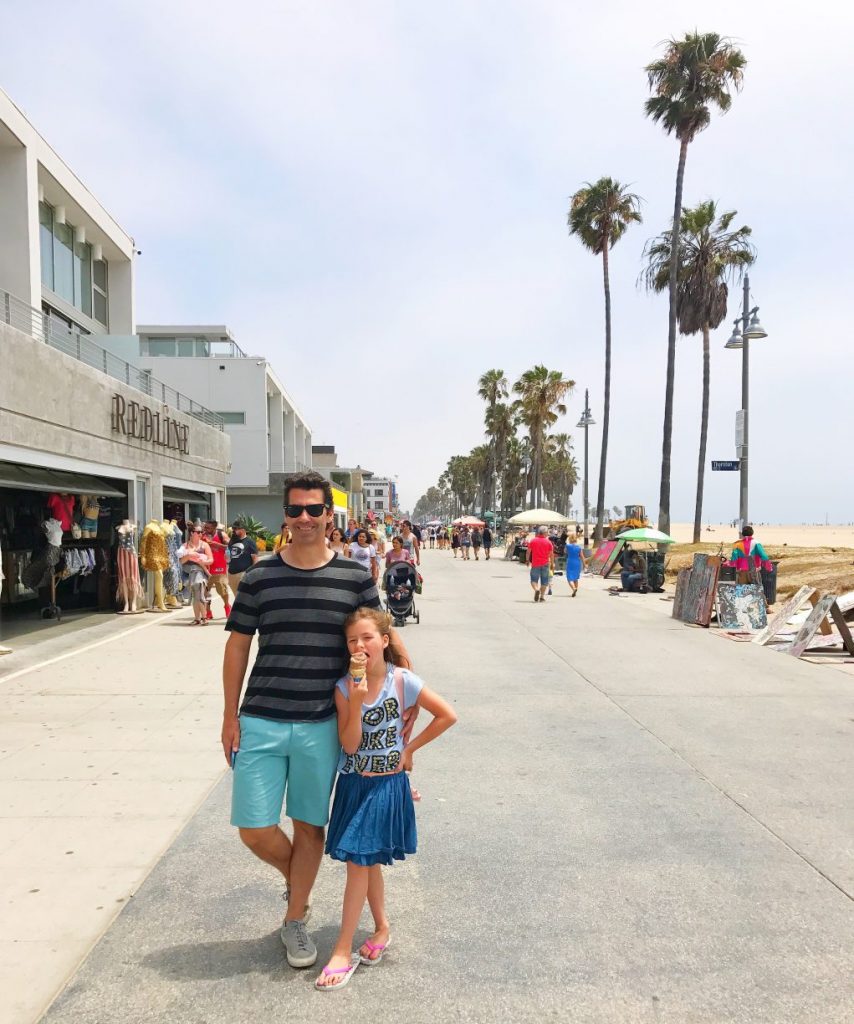 We had lunch at The Butcher's Daughter. Such good vegetarian food, healthy, fresh and such a cool space.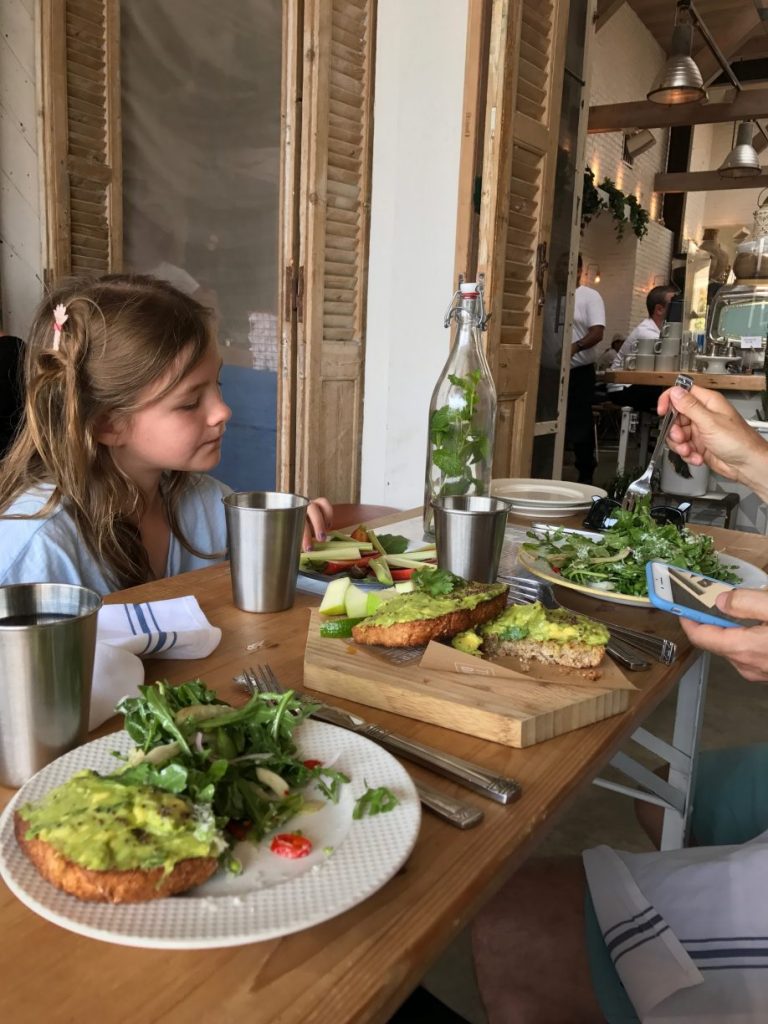 These two…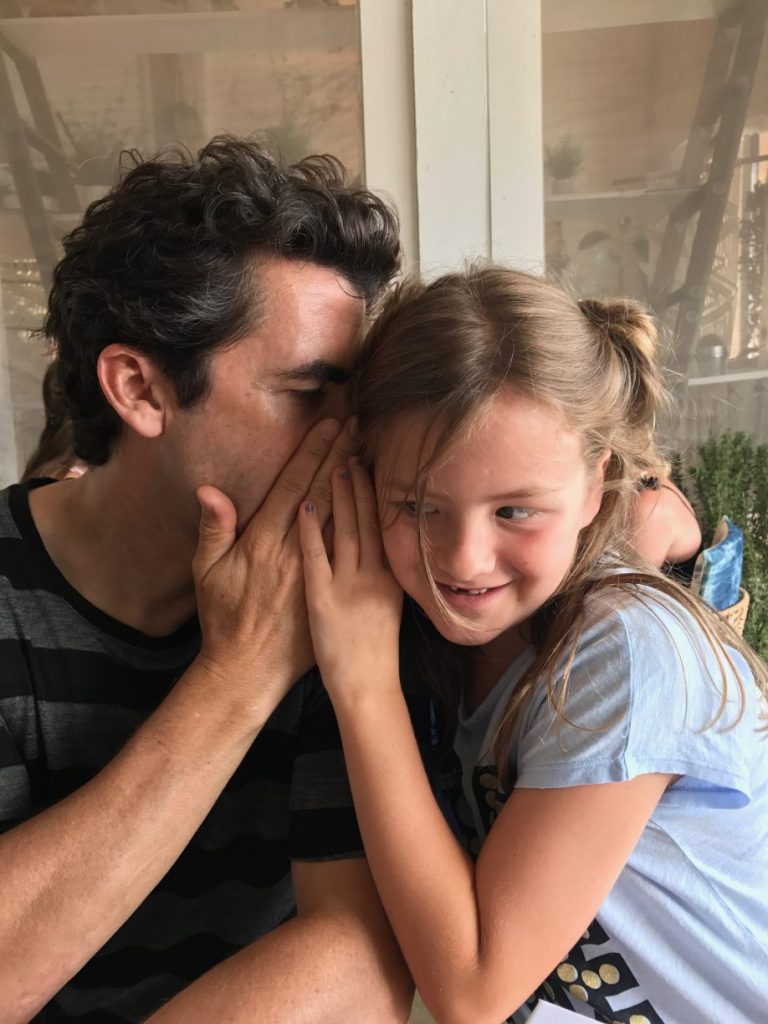 The last day in California we went to the beach. Thank God for Insta-Stories and the location marker. I forgot the beach name.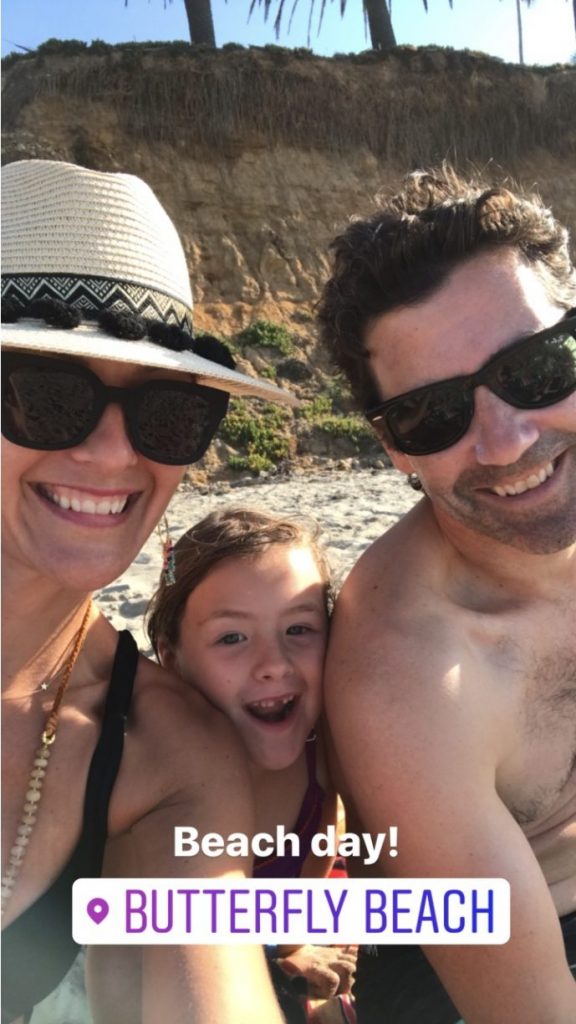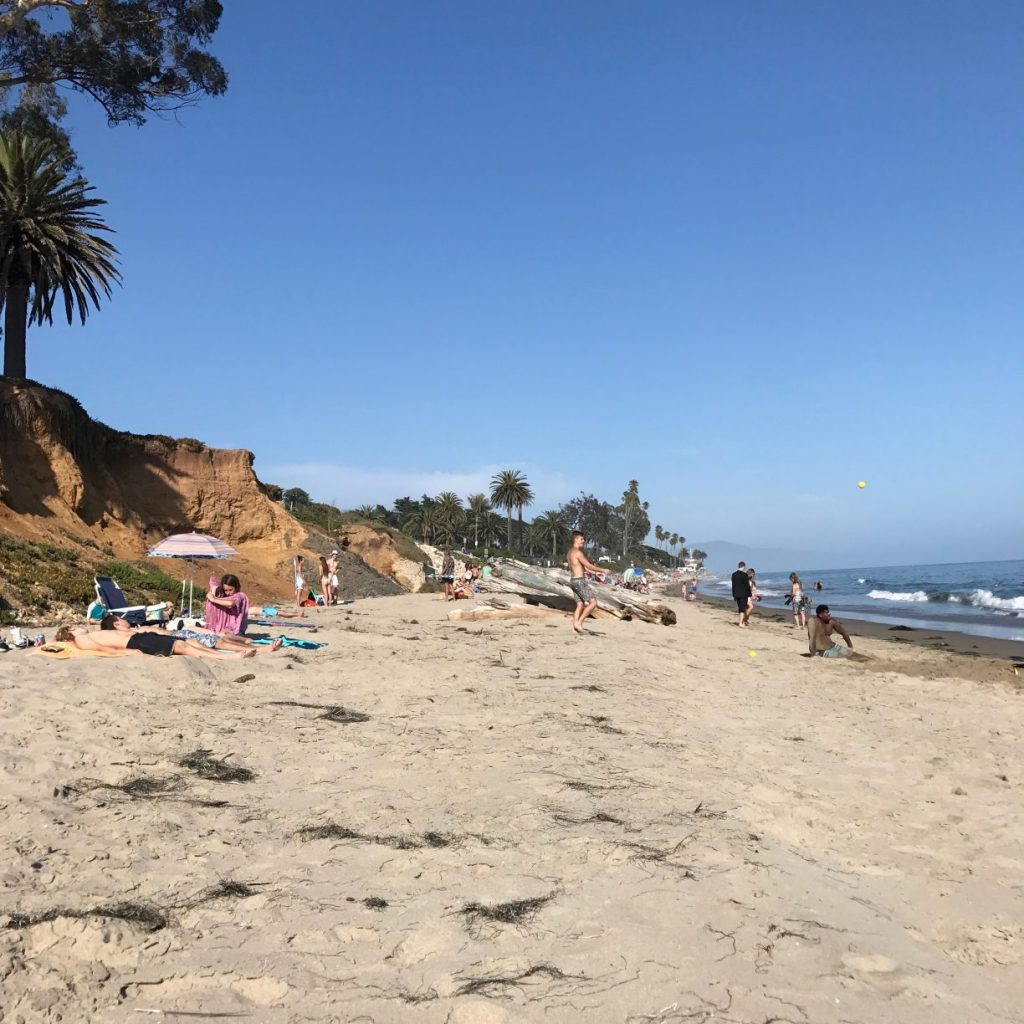 We flew to Florence, Oregon on our way home and flew over amazing sand-dunes- we decided to take a dune-buggy excursion. Best. Decision. Ever.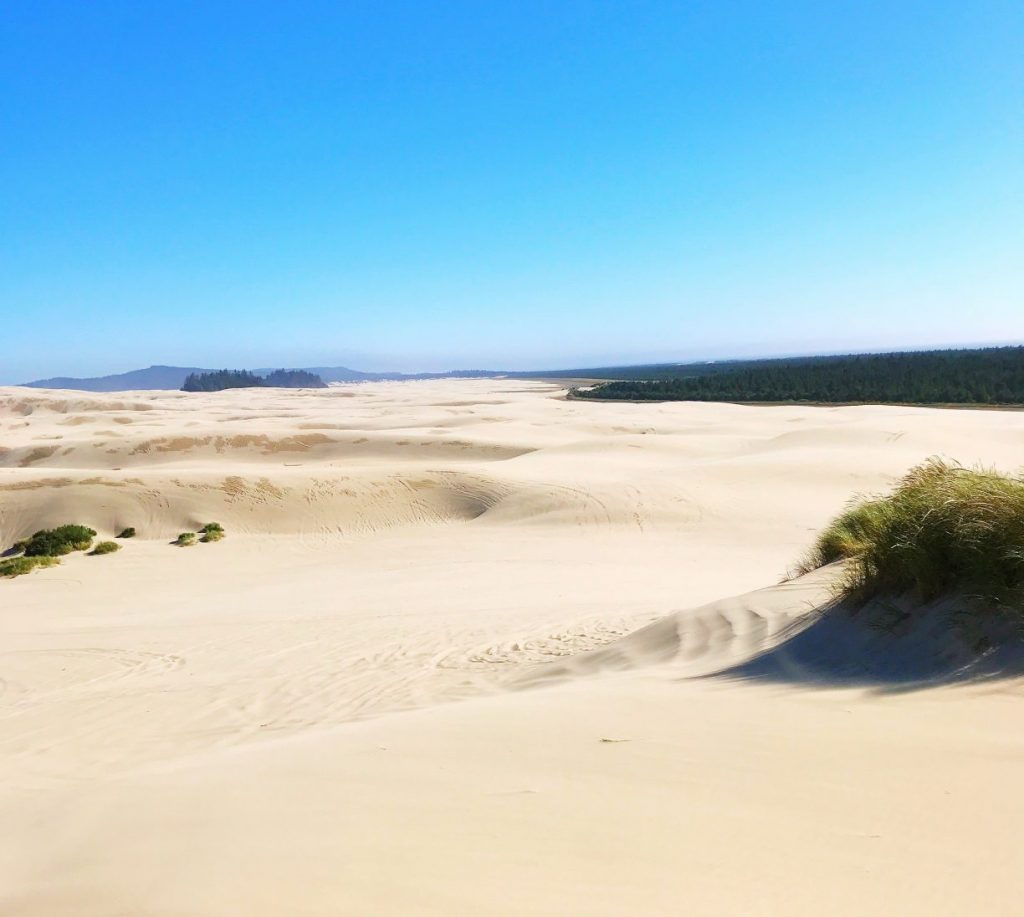 You ride these buggies and it's basically like being on a high-speed roller coaster for 2 hours in the most beautiful moon-like space. Breath-taking literally and figuratively. Sandland Tours.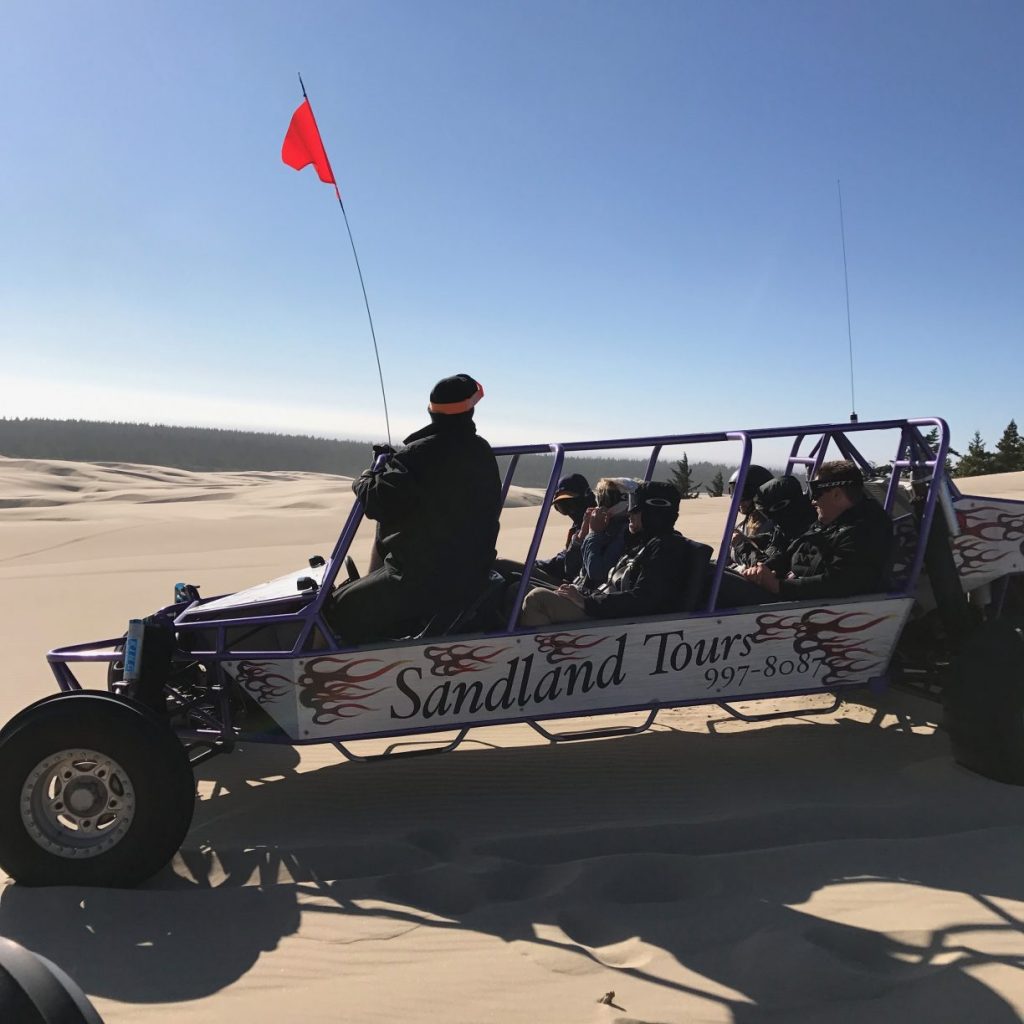 So much fun. Florence is a gem of a town. Small and quaint with stunning sand dunes and beautiful views everywhere you look.
Discovered a cool boutique called Manna, which can be found on-line. Beautiful crafted jewelry and other cool things.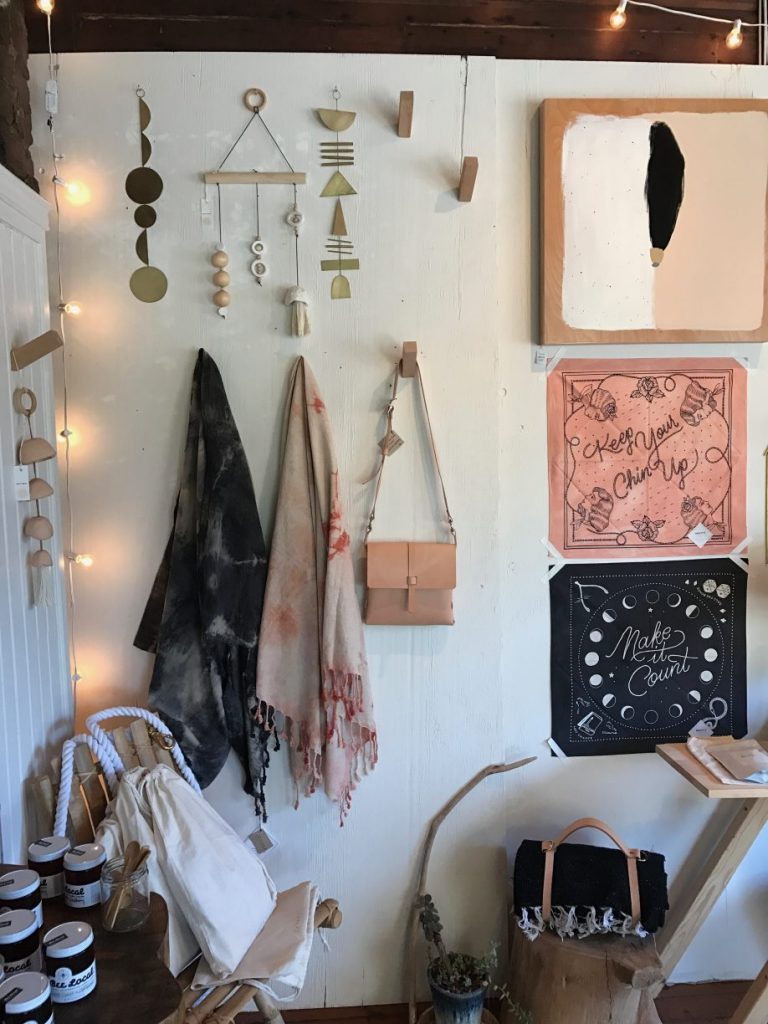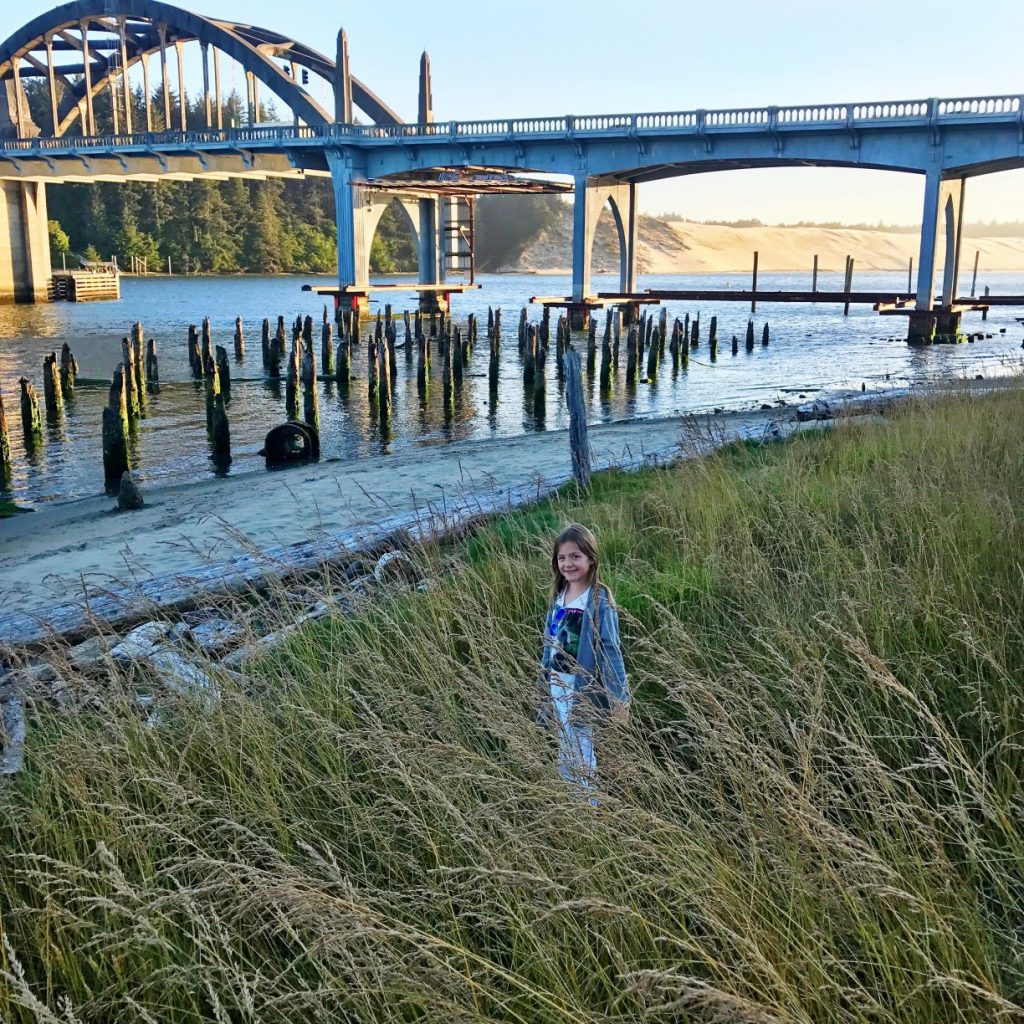 Aren't summer holidays the best? Especially in the imperfect, messy moments.