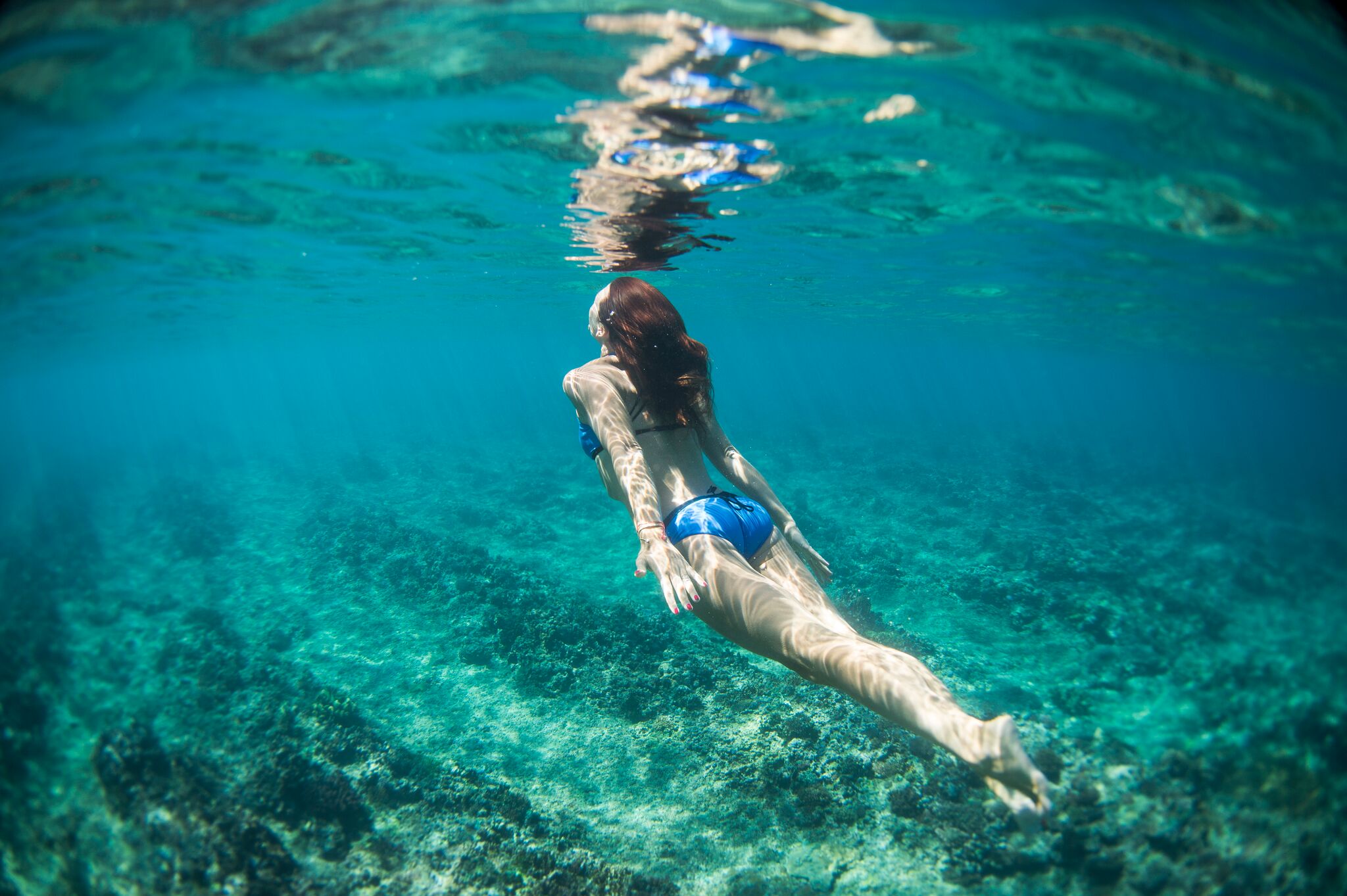 Thought I would post about my recent trip-of-a-lifetime to Fiji. It was so wonderful that I don't think I will do it justice in this blog but I will try to tell you what I can. It started when Mark, my life-adventurer and myself decided to take a kite-boarding camp by Ben Wilson at Namotu Island. Best decision ever. Here are the photos (the good photos are not taken by me).
Here we are on the way to Namotu.  Of course I am wearing my favourite bandanna from Mona Sultan– perfect travel accessory when you don't want to travel with expensive jewelry.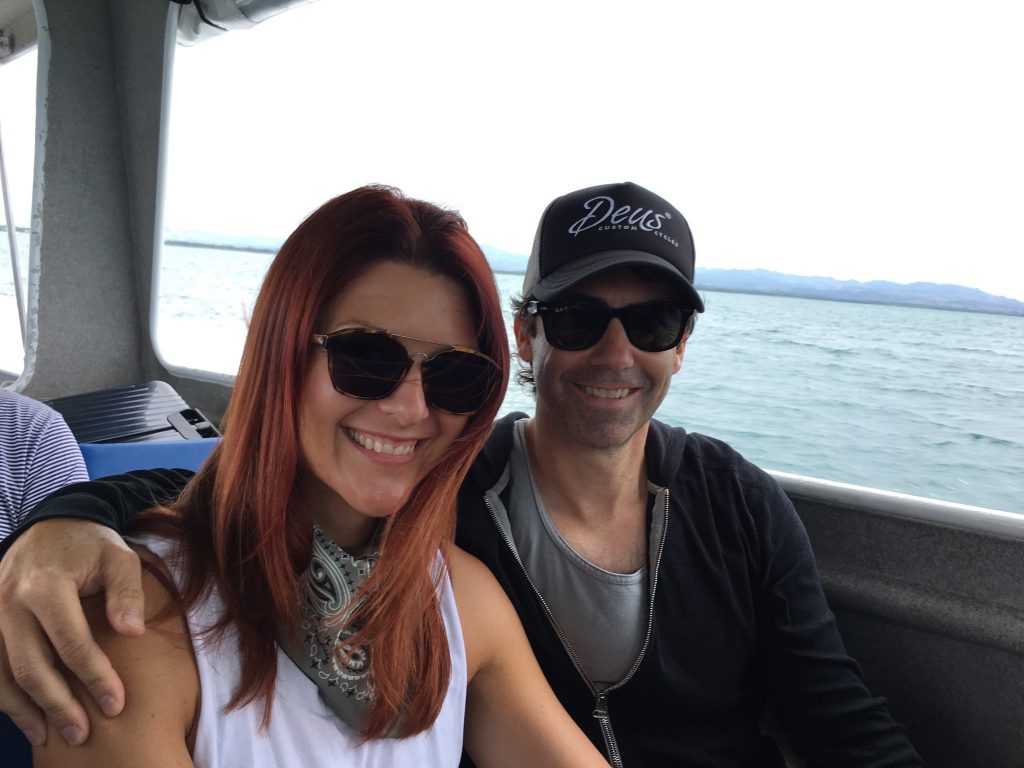 We arrived on a rainy day, but it cleared up in the afternoon and didn't rain again till the day we left. I have to tell you that the outfit below needed some work but don't blame me for what I wore when I was cold. I traveled with my new favourite bag by Lumillamingus, the Lennon tote– great for travel.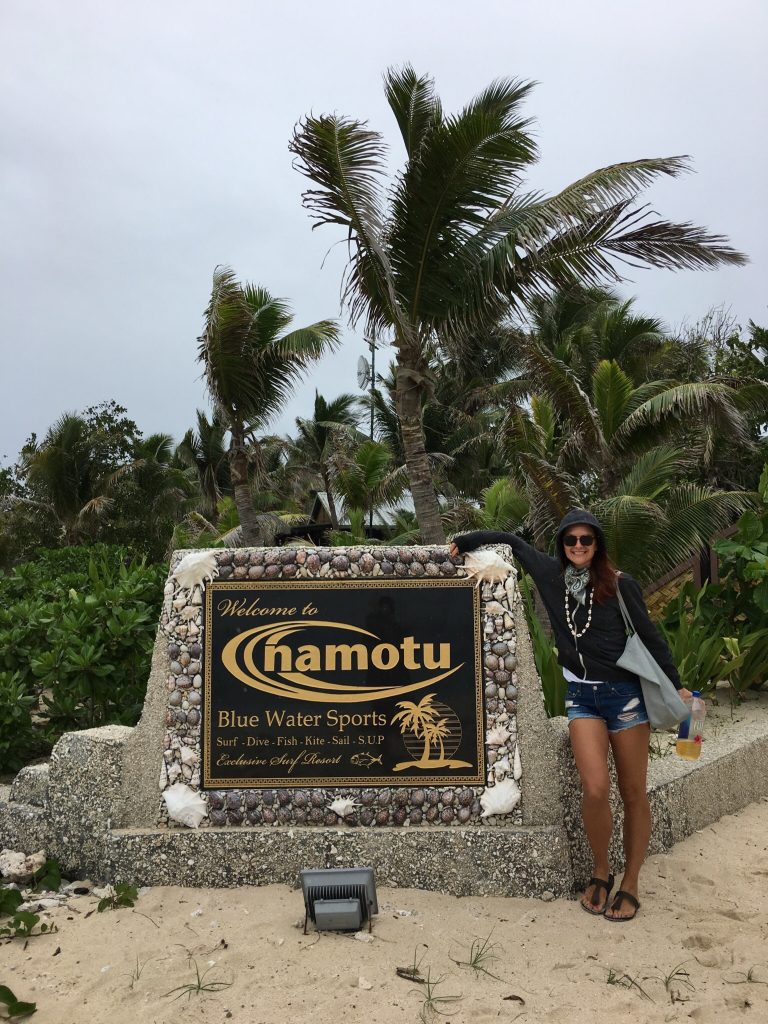 Our room was a little bure called "Love Shack". Mostly "Sleep Shack" as I couldn't keep my eyes open after 8pm. The island has many little "bures" and the whole island sleeps around 25 guests at a time.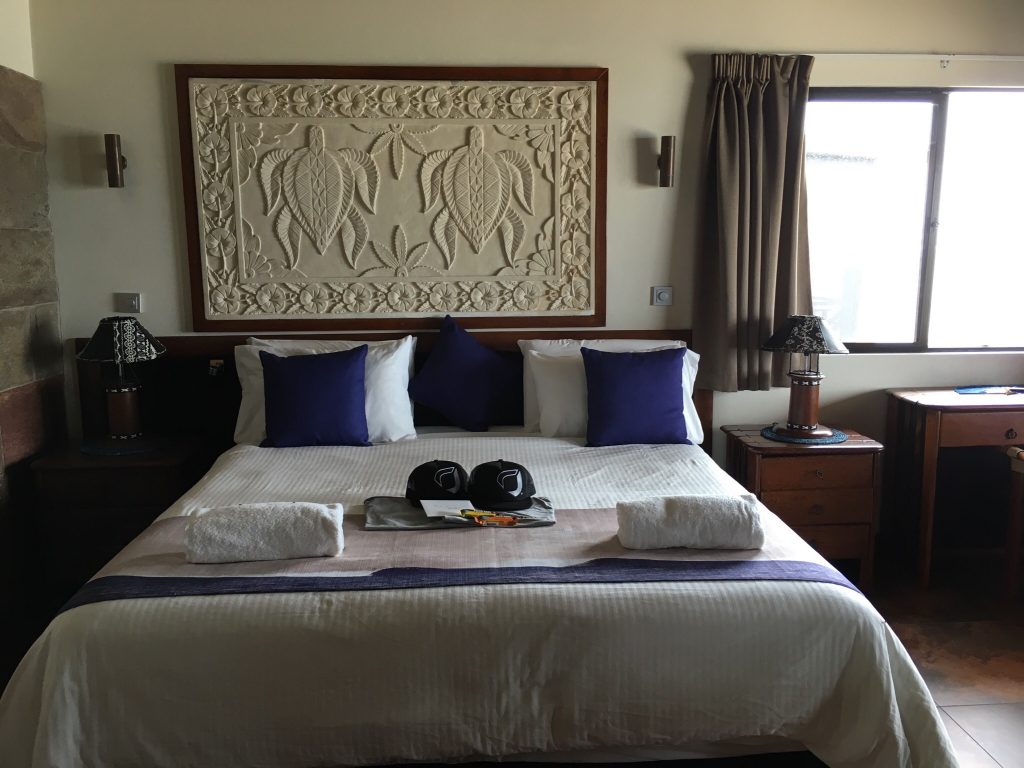 Spent some time on this pool deck laughing with a great group of women, from New York, Australia, Mexico, Atlanta and San Fransisco.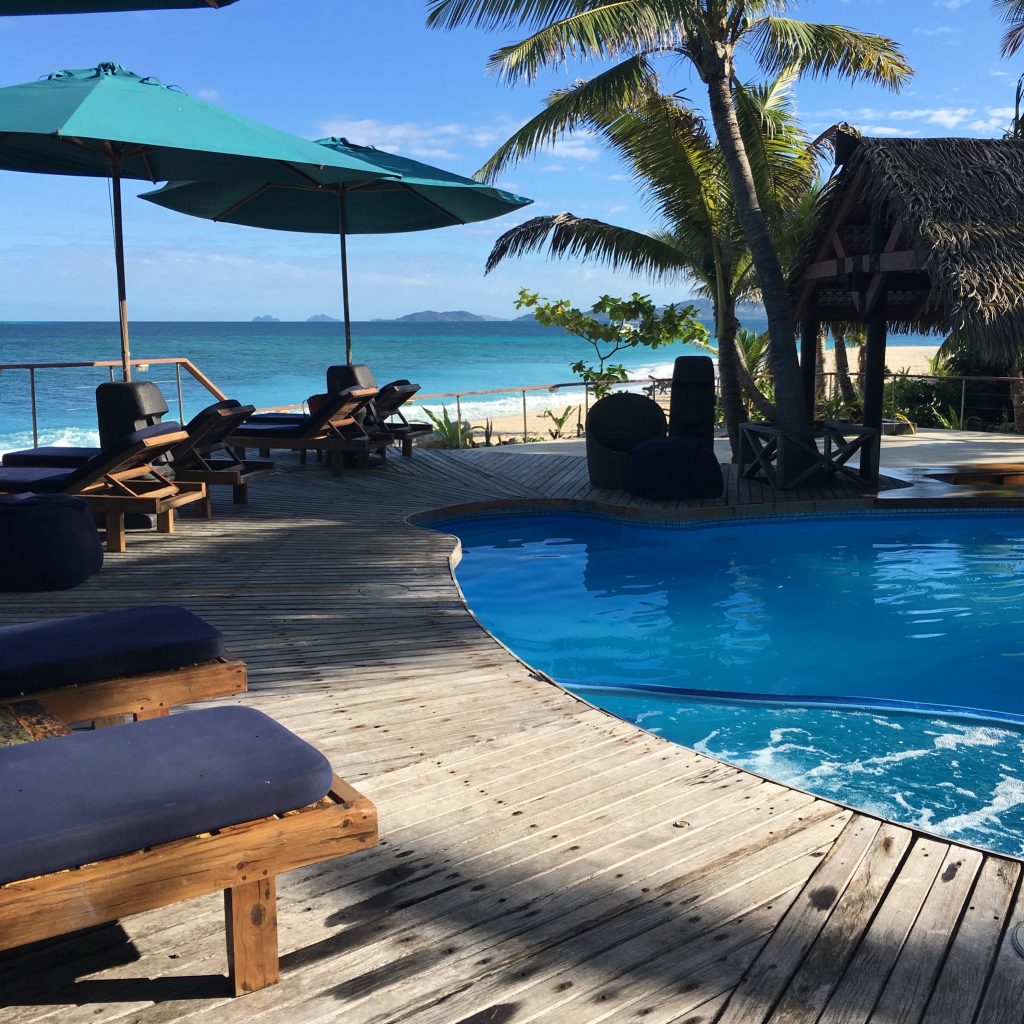 As you can see it's a very small island and you can literally walk around it in 10 minutes. It's a perfect spot to kite-board and surf,  there are surf breaks all around the island, such as the famous Namotu Lefts, Swimming Pools and Love Shacks. The windy season is typically July and August.  That's me kiting (in one of the only times I didn't have a lame helmut on). Photo: Stu Gibson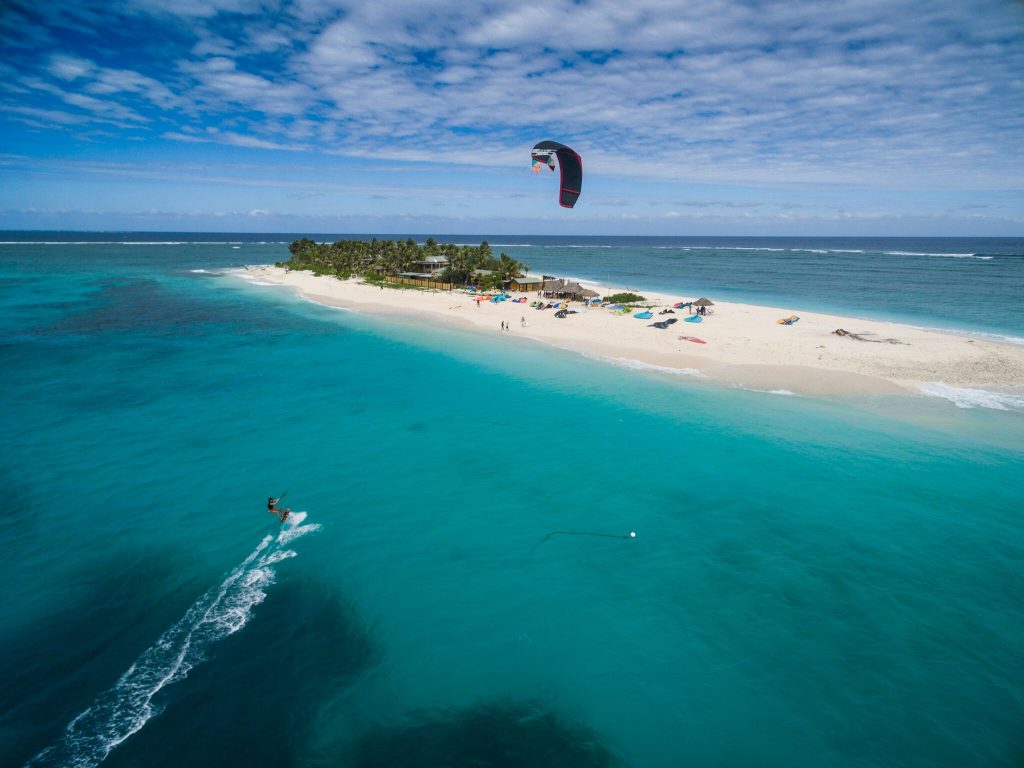 I took lessons with some great instructors the whole time I was there: Pete, Lee, Beau and Rory. Here is Rory, teaching me some technique. Photo: Stu Gibson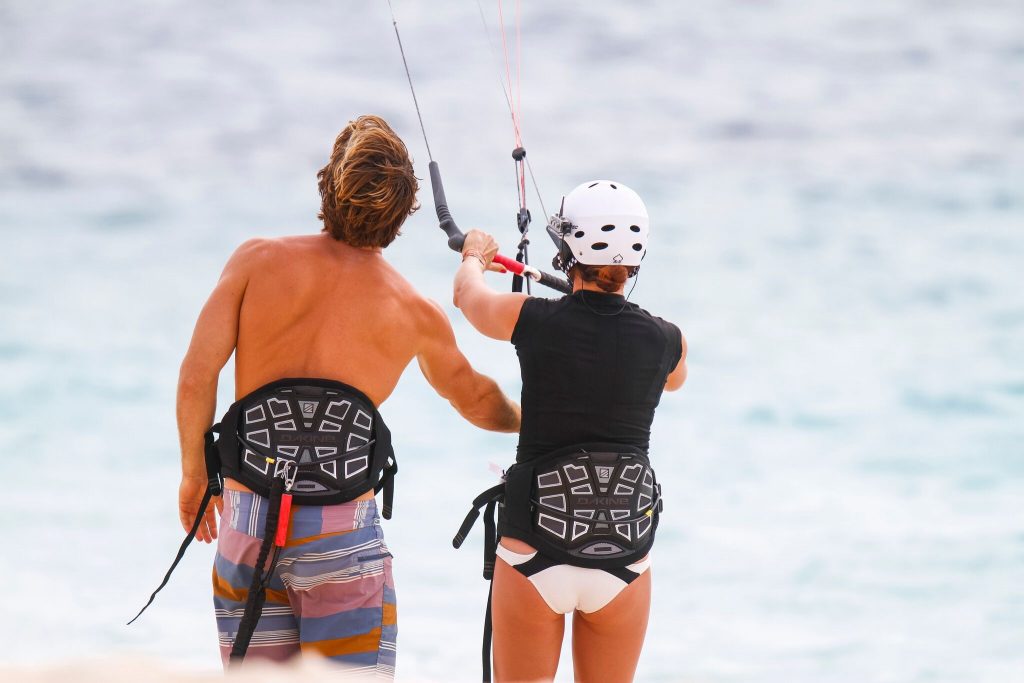 Even though I have been kiting for awhile, I have never been very consistent. I get the hang of it and then don't go for another few months and have to start over. I feel much more confident as a kiter after taking Ben's camp. (The helmut just ruins the look, doesn't it?) Photo: Stu Gibson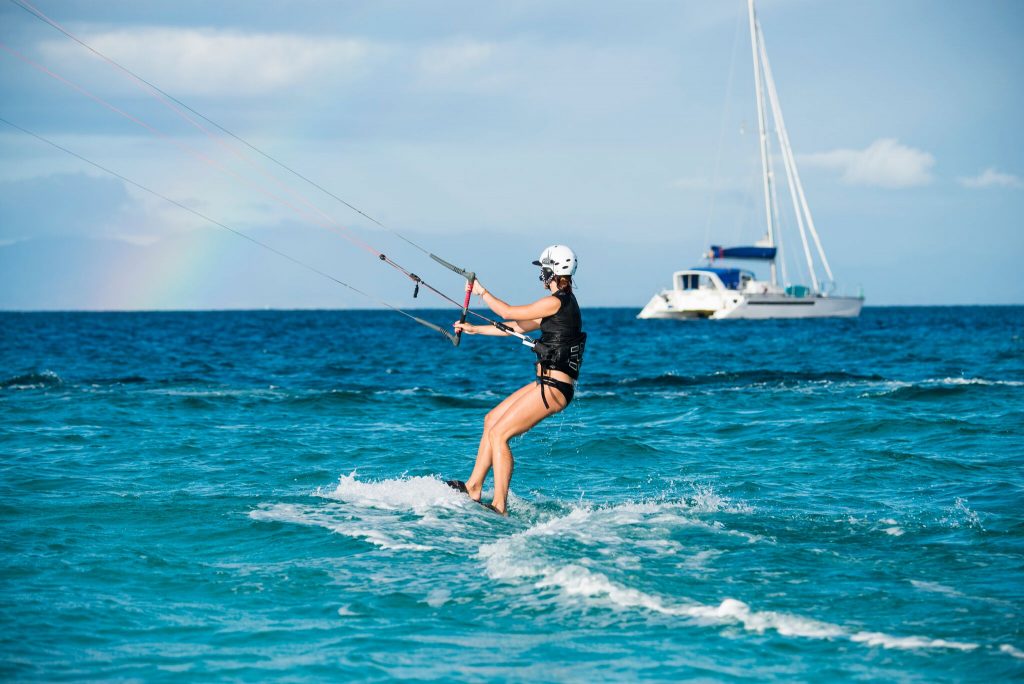 By the end of the week Mark and I were kiting together. Photo: Stu Gibson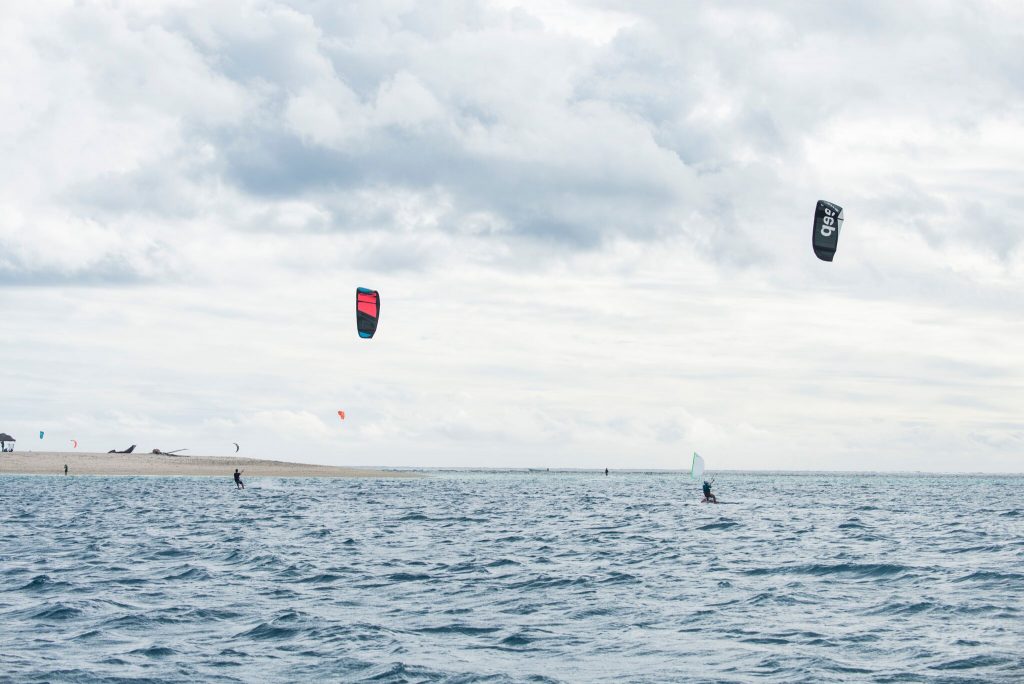 Although Mark is much better and doesn't have to wear that helmut. Photo: Stu Gibson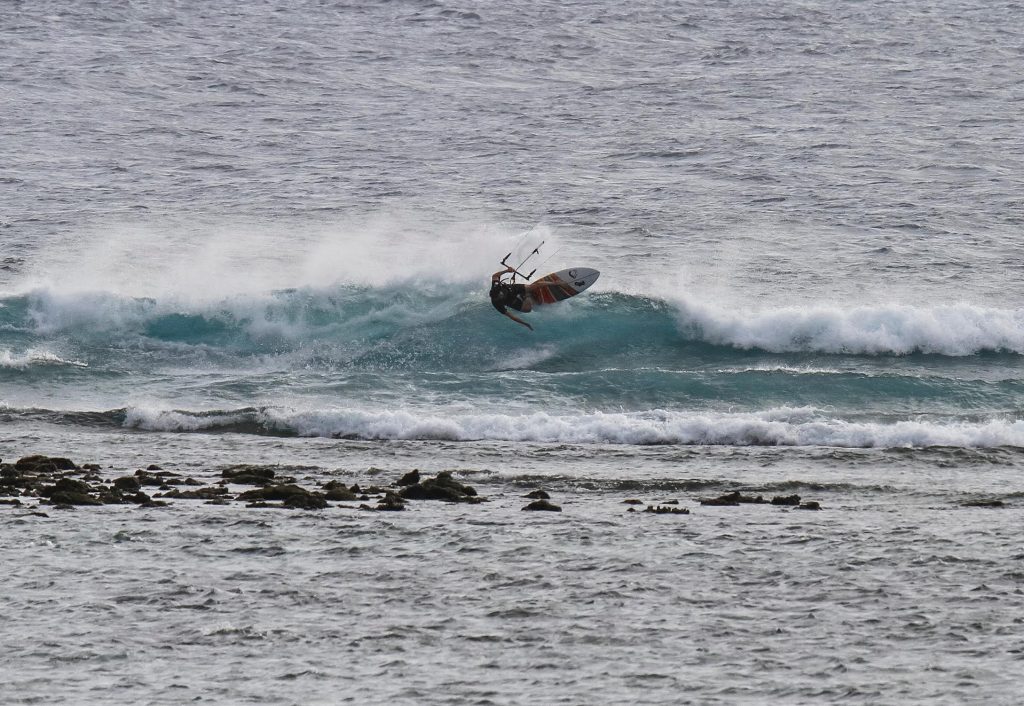 There wasn't much time for downtime as we were busy snorkelling or surfing or doing yoga (might not be an official yoga pose below but it was good for a pic). I mostly wore bikinis, outfits were sort of un-needed, yes I just said that (try not to bring that up the next time you tell me about your Pemberton-only pants).  This one is an LSpace top and an Agent Provocateur bottom, I like to mix and match my bikinis.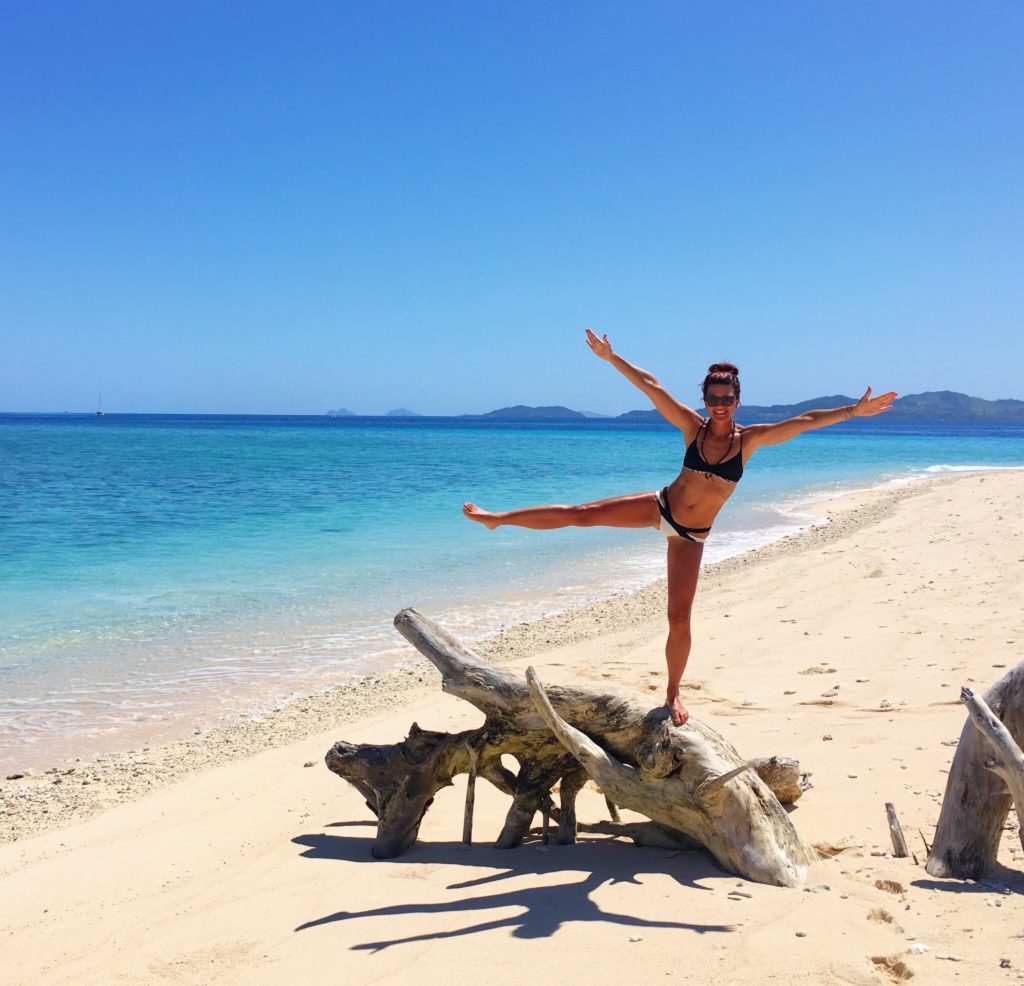 Trying to get a glimpse of Mark kiting on Namotu Lefts. Photo: Stu Gibson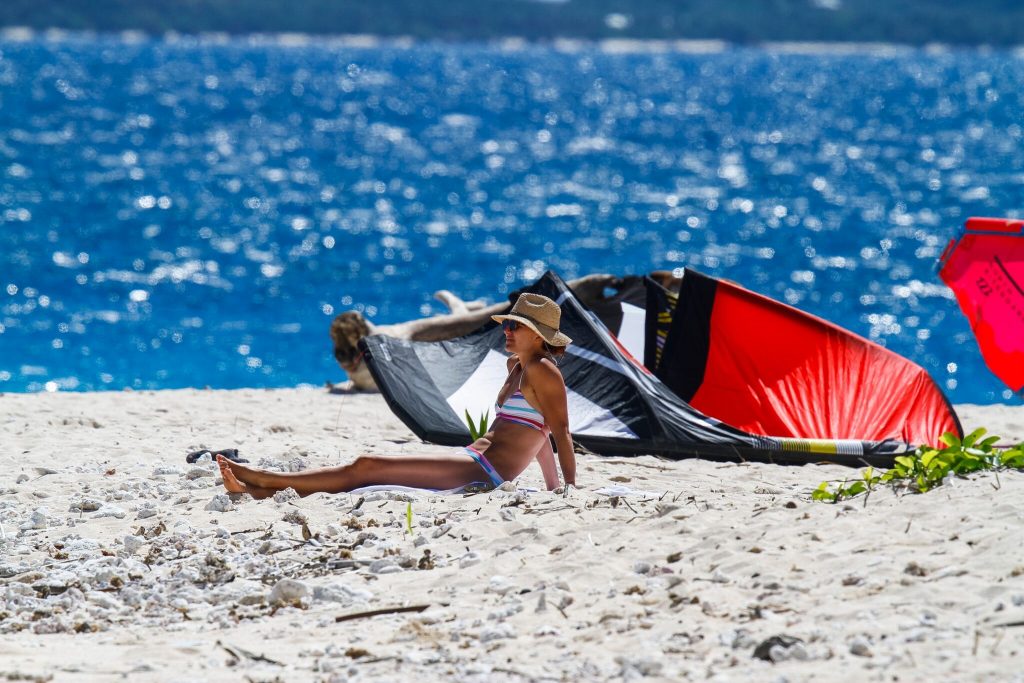 The water was amazing for swimming and snorkelling. Loved my Lululemon bikini- perfect for all activities.  Photo: Stu Gibson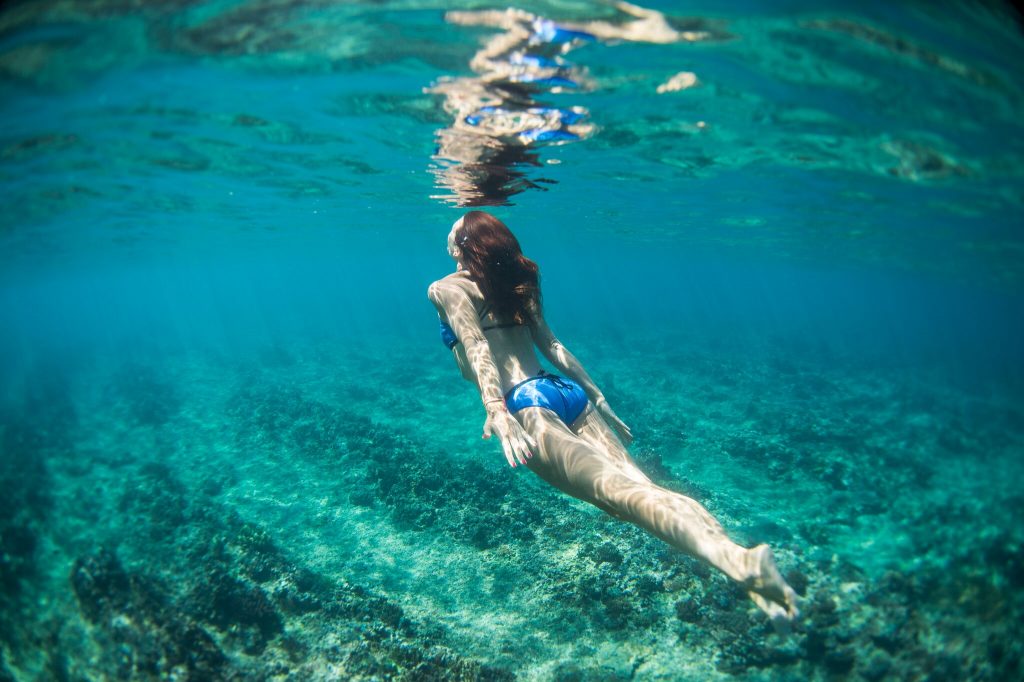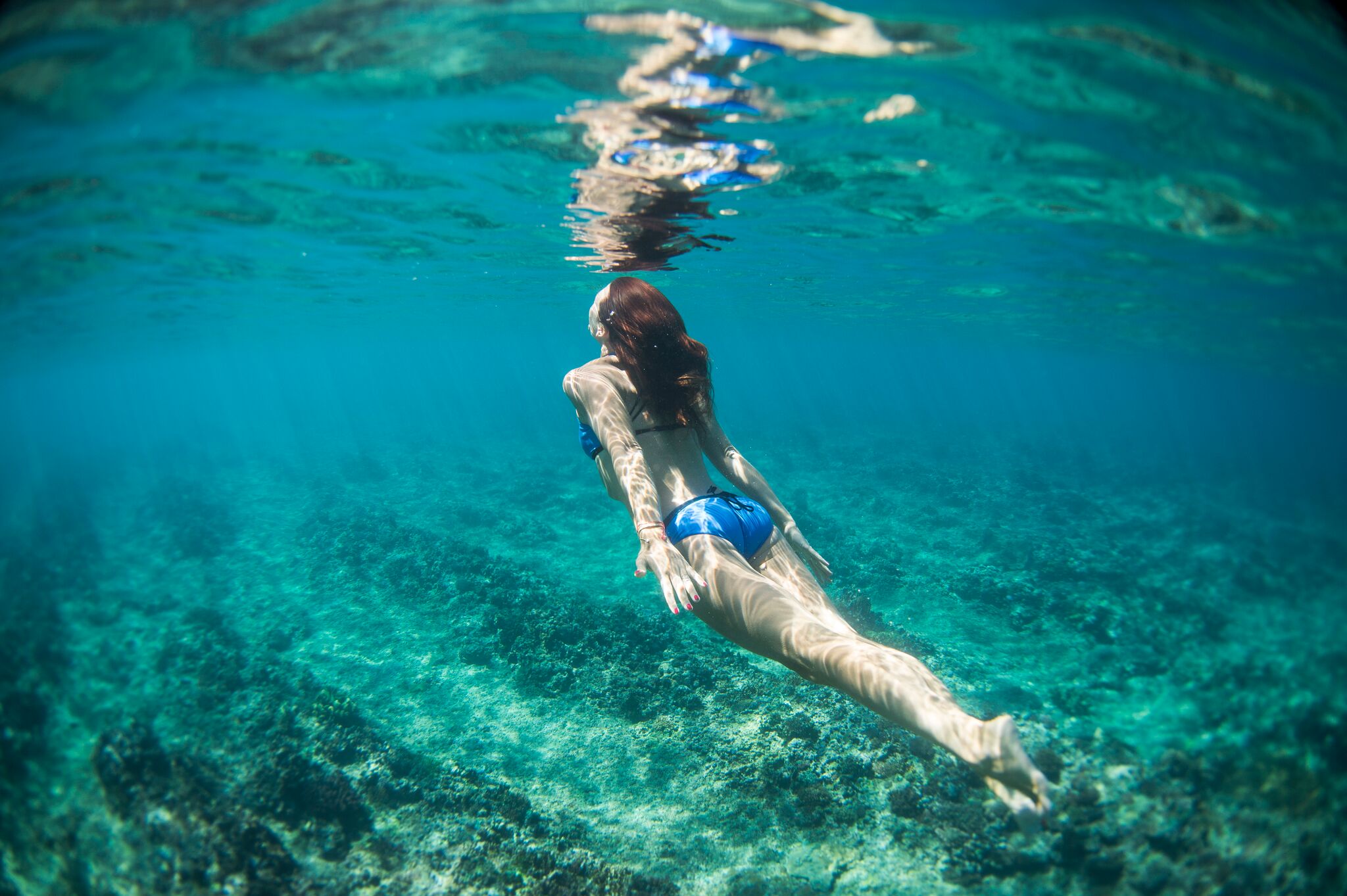 The surfing was perfect, lots of different surf breaks that were great for beginners or advanced. Clearly not big waves below but I need some practice before Cloudbreak next year :-). Photo: Stu Gibson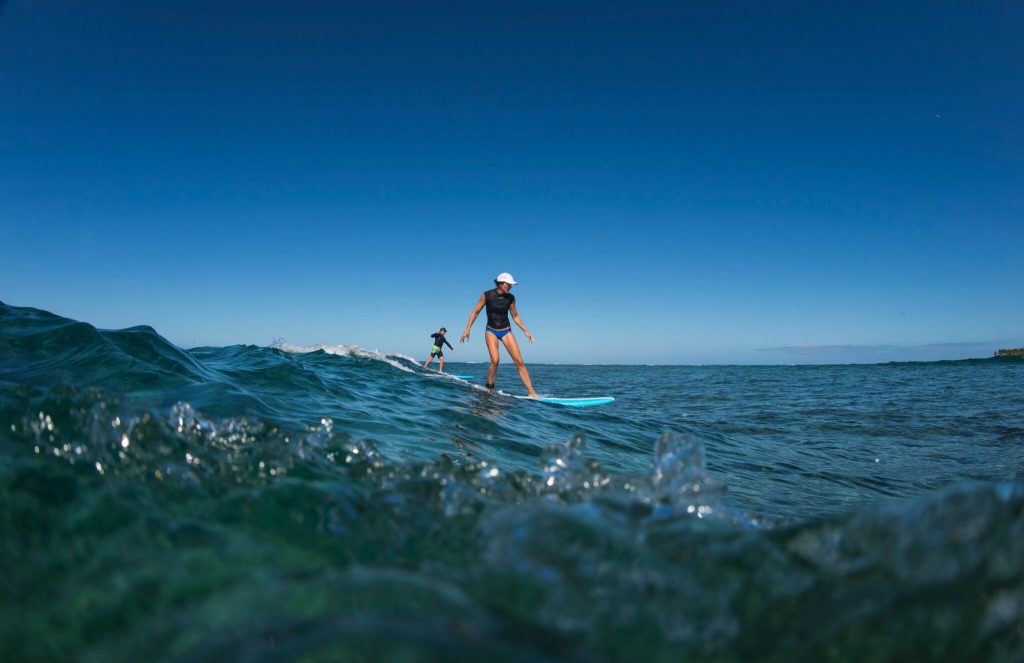 We met some amazing people, including Sasha our lovely yoga instructor. I convinced her to buy a Mikoh bikini like the one that I am  wearing when we visited a nearby resort, I am a good friend.  Photo: Stu Gibson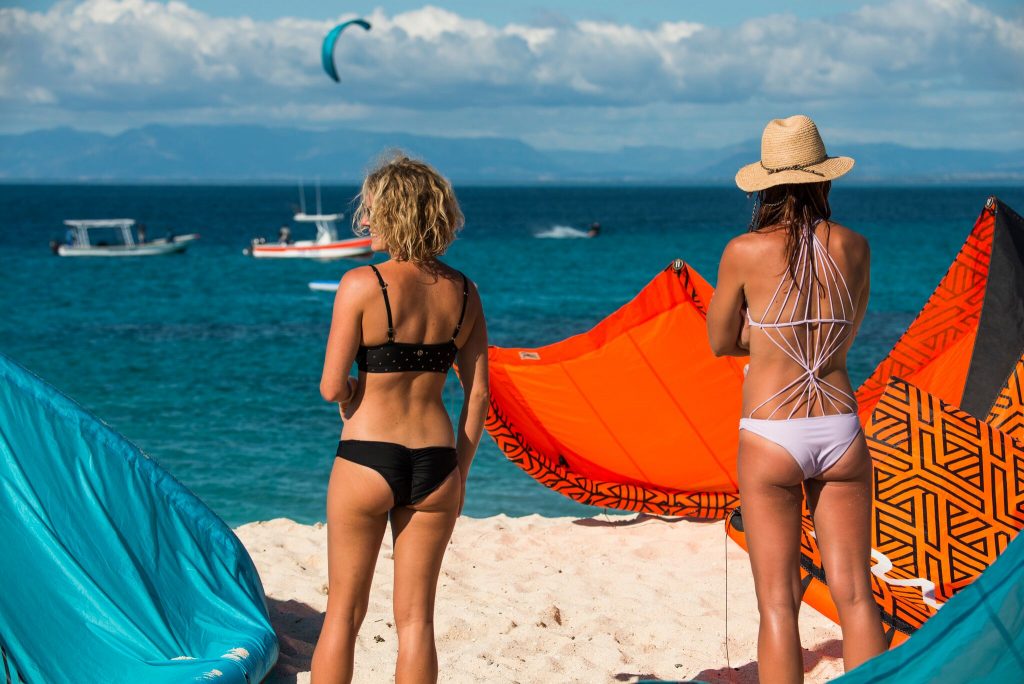 Mid-week we went to this cool bar in the middle of the ocean called Cloud 9.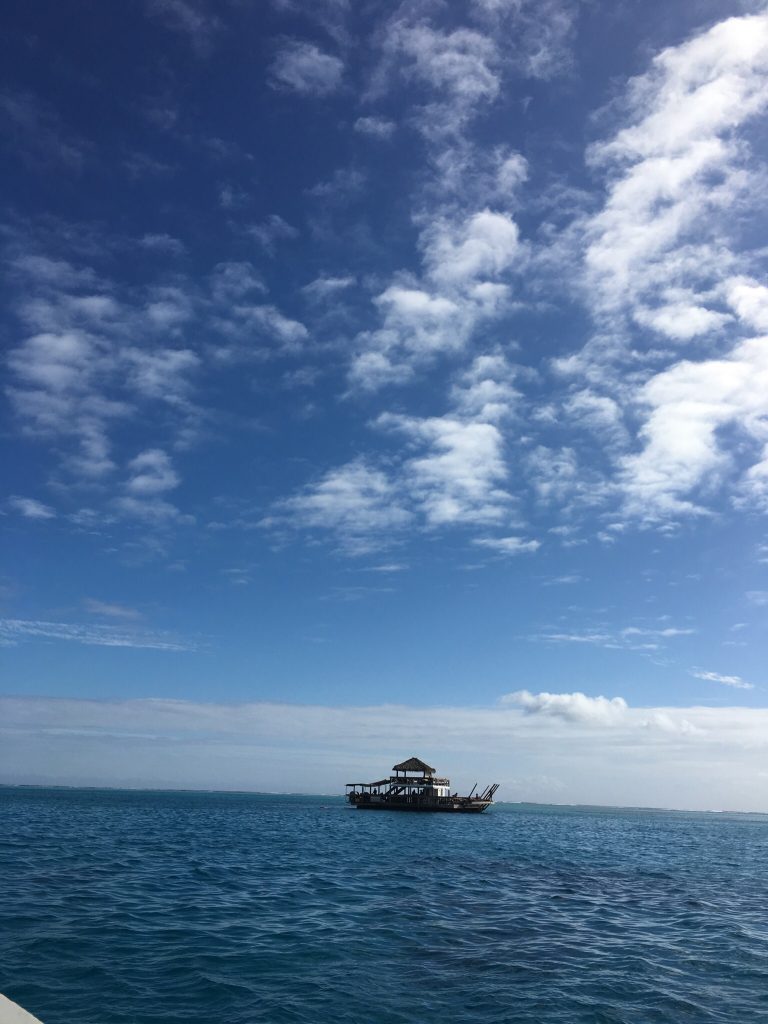 A very cool experience going to a party on a raft, with music and even wood-oven pizza. I wore a lot of dresses from Aritzia on my trip, they are just the best dresses for vacations aren't they?
What a gift it is to get to go on adventures with this guy. He has expanded my world in many ways. Glad I fell in love. Photo: Stu Gibson
We had such a great trip and can't wait to go back next year. I missed Stella a lot.  This is how we recovered from jet lag: Mark slept and we cuddled.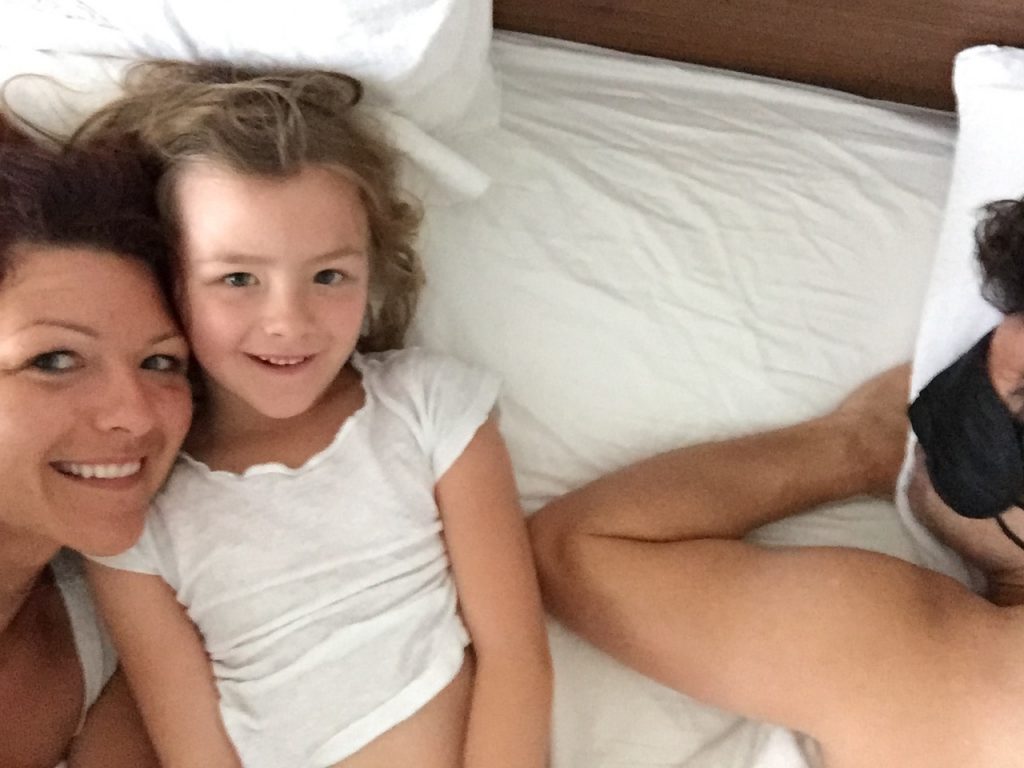 T