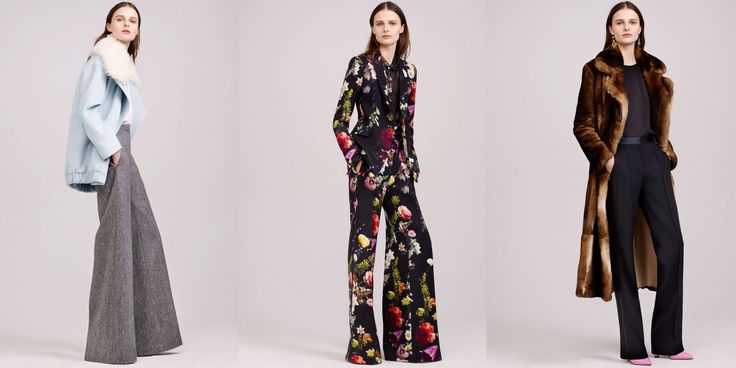 I know, I know… you probably don't want to hear about sweaters you should be buying right now. BUT, you may want to lie by the pool and contemplate your fall wardrobe. So this is for you. People who are thinking about fall wardrobes. Which is everyone I know.
 Adam Lippes. Well, I had adored his collections last year and then when he re-grammed my picture of me in his sweater on Instagram this week- I may have really started to like him. Are we almost friends? We could be (I am quite likeable) but until then I thought I would introduce him to you- as you may have not heard of him…yet.
What I love about The Room is they are committed to bringing new designers to Canada. Something new, something different. Not every designer is for everyone and but you certainly can't call them boring. No, they don't carry Prada but they carried Proenza Schouler before the PS1 became the IT bag, they believed in Erdem before Kate Middleton and they loved Jason Wu right from the start.
Adam Lippes is an American designer that is destined to be a star. His work at Oscar de la Renta from 1996-2003 helped solidify his fashion expertise and since hitting the fashion week circuits the past few years under his own name, his collections have only become more notable. His pre-fall 2015 collection is extremely wearable. Right up my alley; luxurious knits, timeless dresses, pants and jackets with fantastic tailoring. All in the navy, black and neutral zone which I love to LIVE in.
Here are my favourite looks from his pre-fall collection.
This cobalt dress is a stunning cocktail dress. Love the addition of the belt.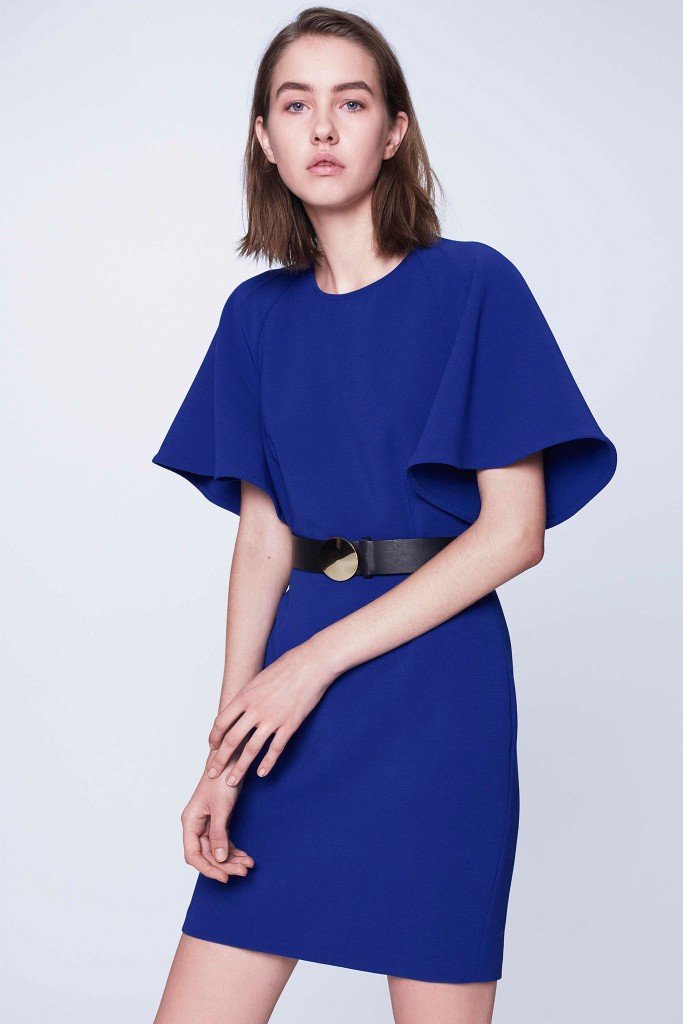 And this sweater that we are all talking about.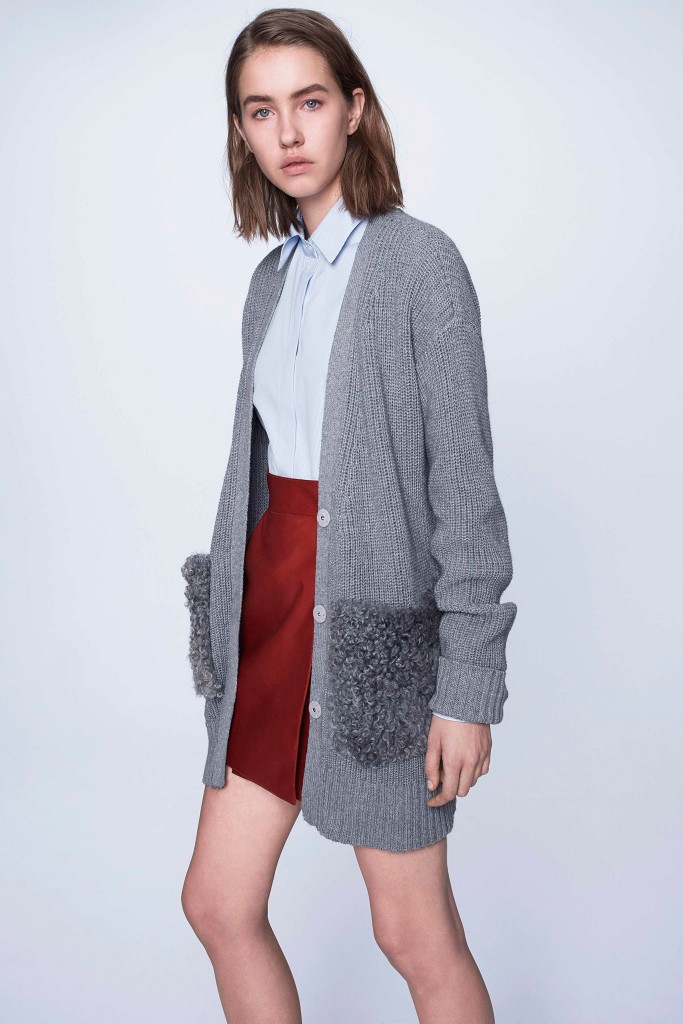 This might be my new event look. I love the idea of wearing pants when dressing up this season.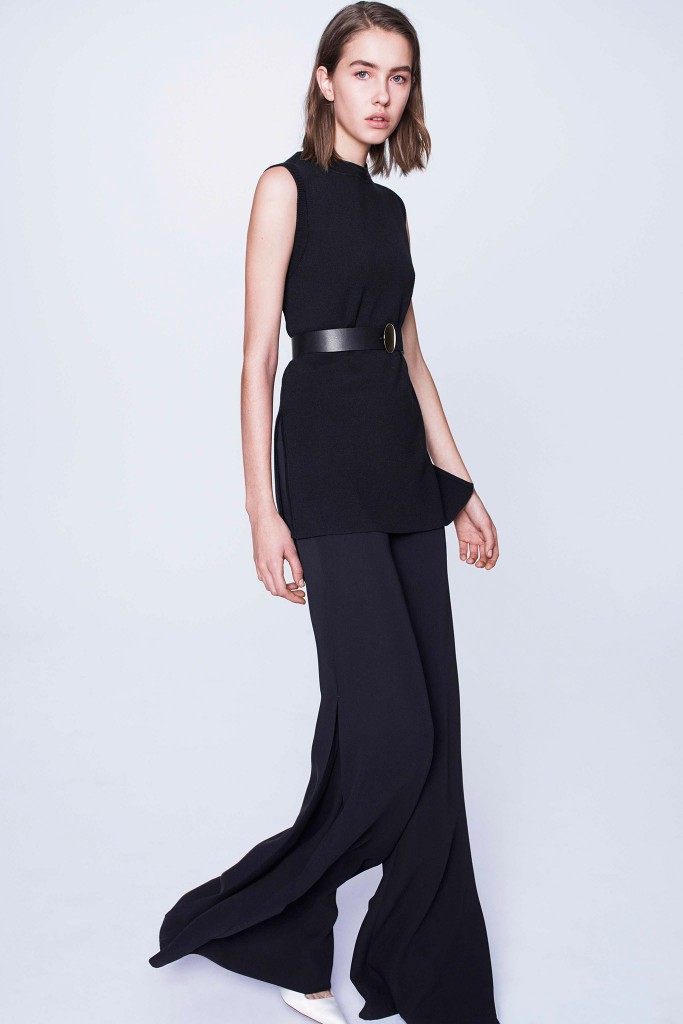 Oh and this coat. I can't stand it. Such a cool look.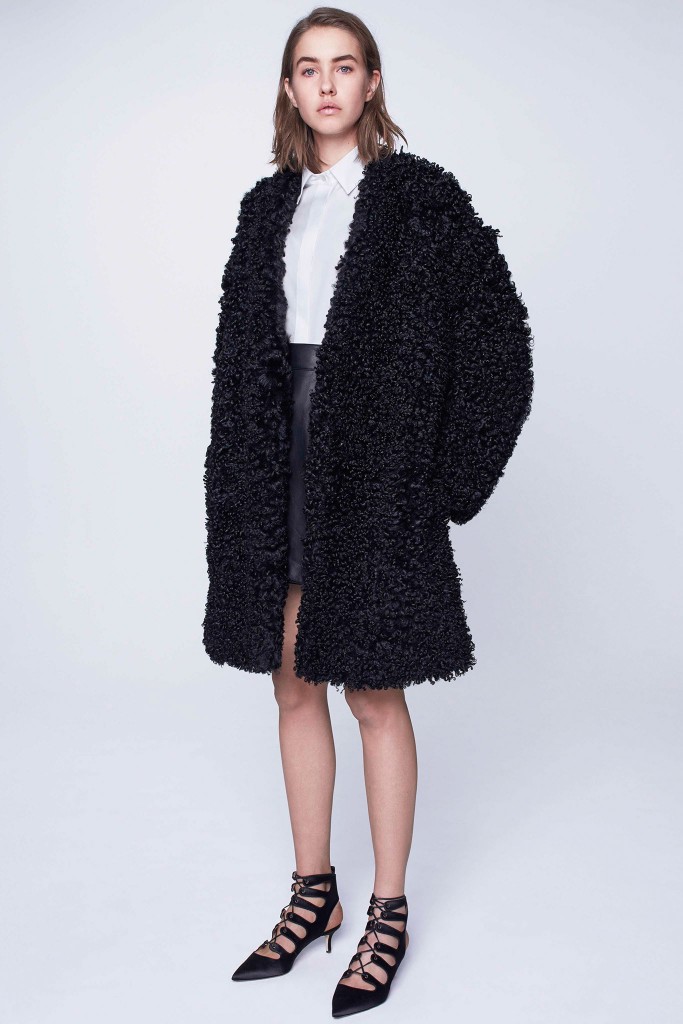 Fluffy shorts not for everyone but the easy cream sweater with the long back is a must-have.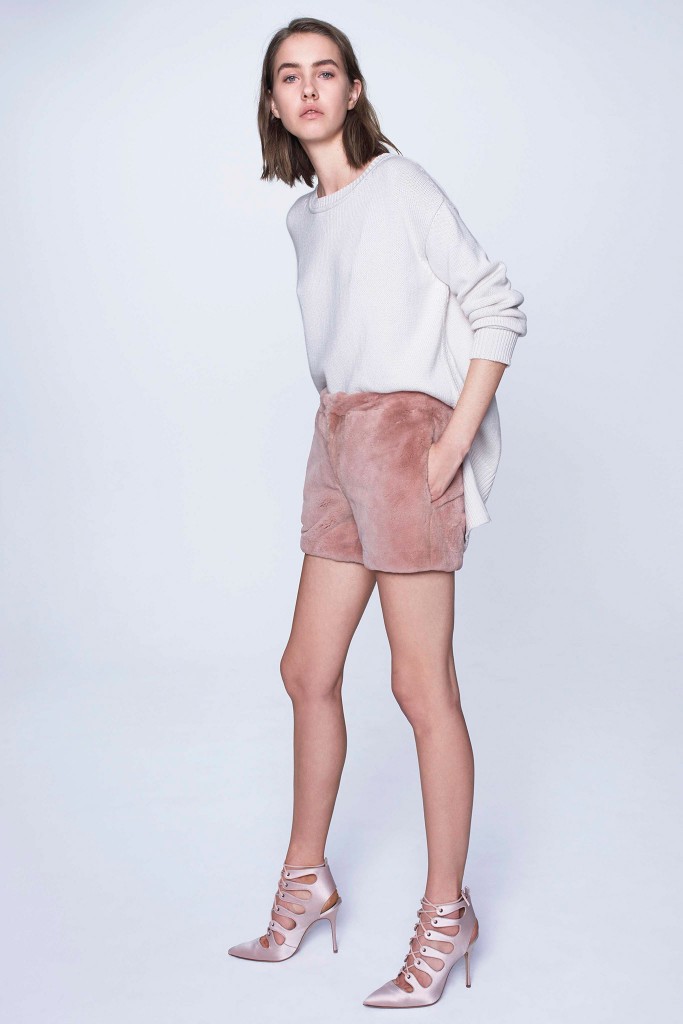 This is the other sweater that I adore. It looks good with jeans too. I tried it on already for you.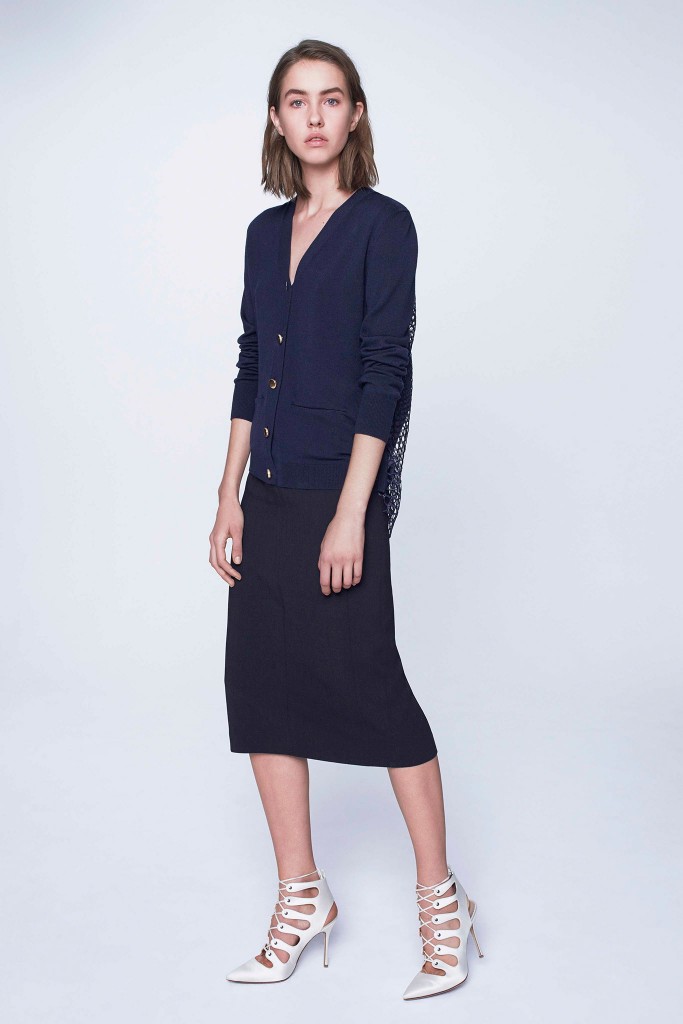 A long navy jacket- for an easy transition from summer to fall…who wouldn't want that?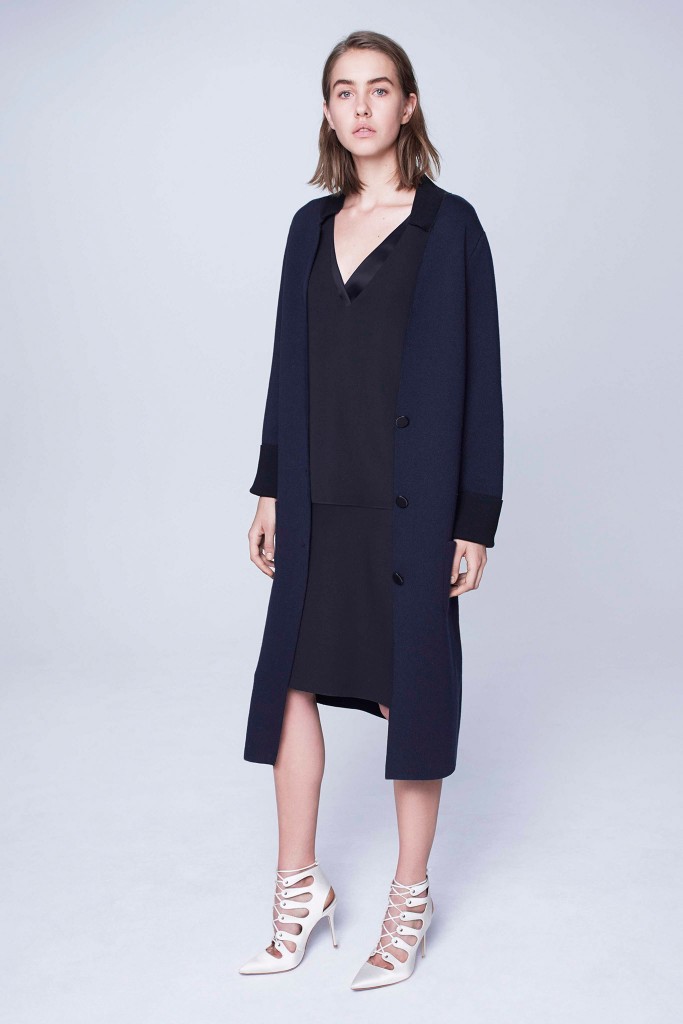 And stay tuned for the ready-to-wear collection arriving September/Late-August. With great stand-out pieces, like this leather hooded jacket.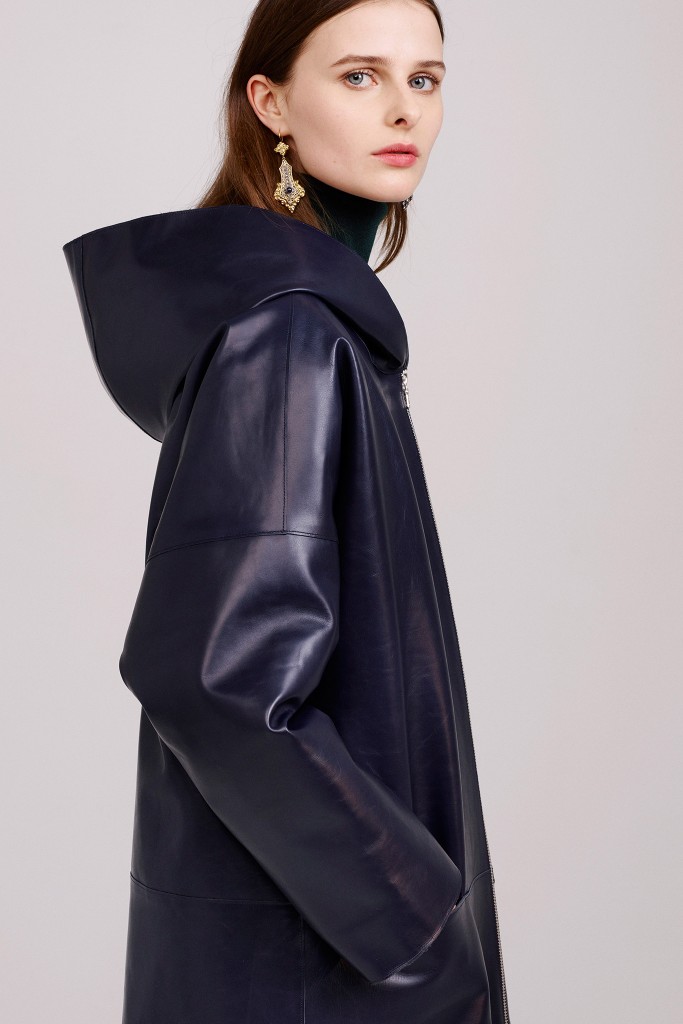 Or florals for fall. Shocking.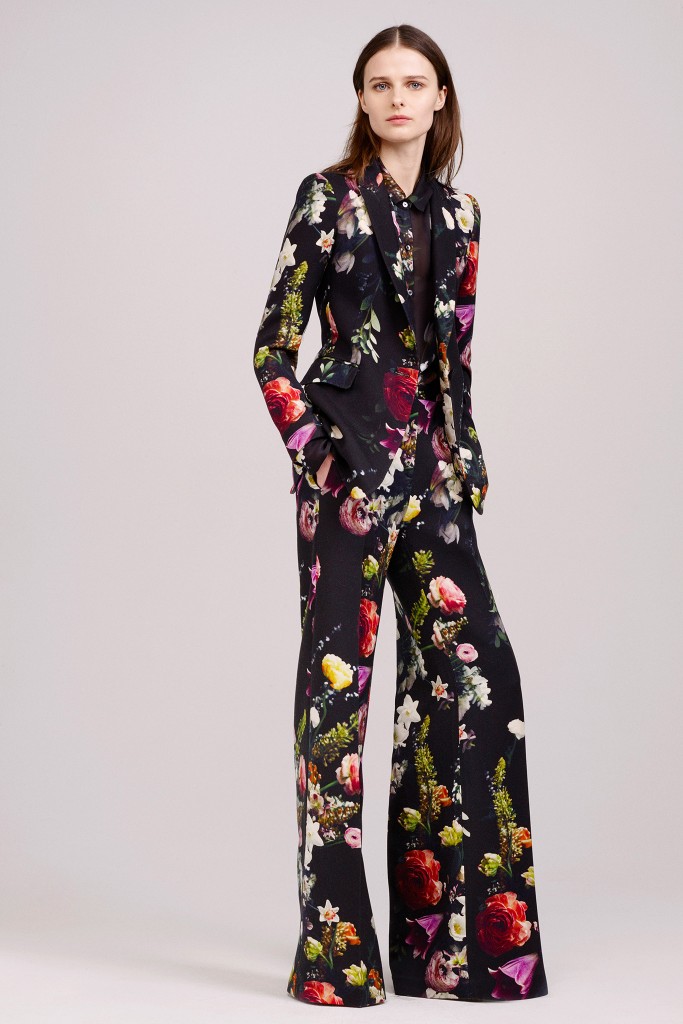 Please let me know if you like anything and I can always give you a call when it hits the floor.