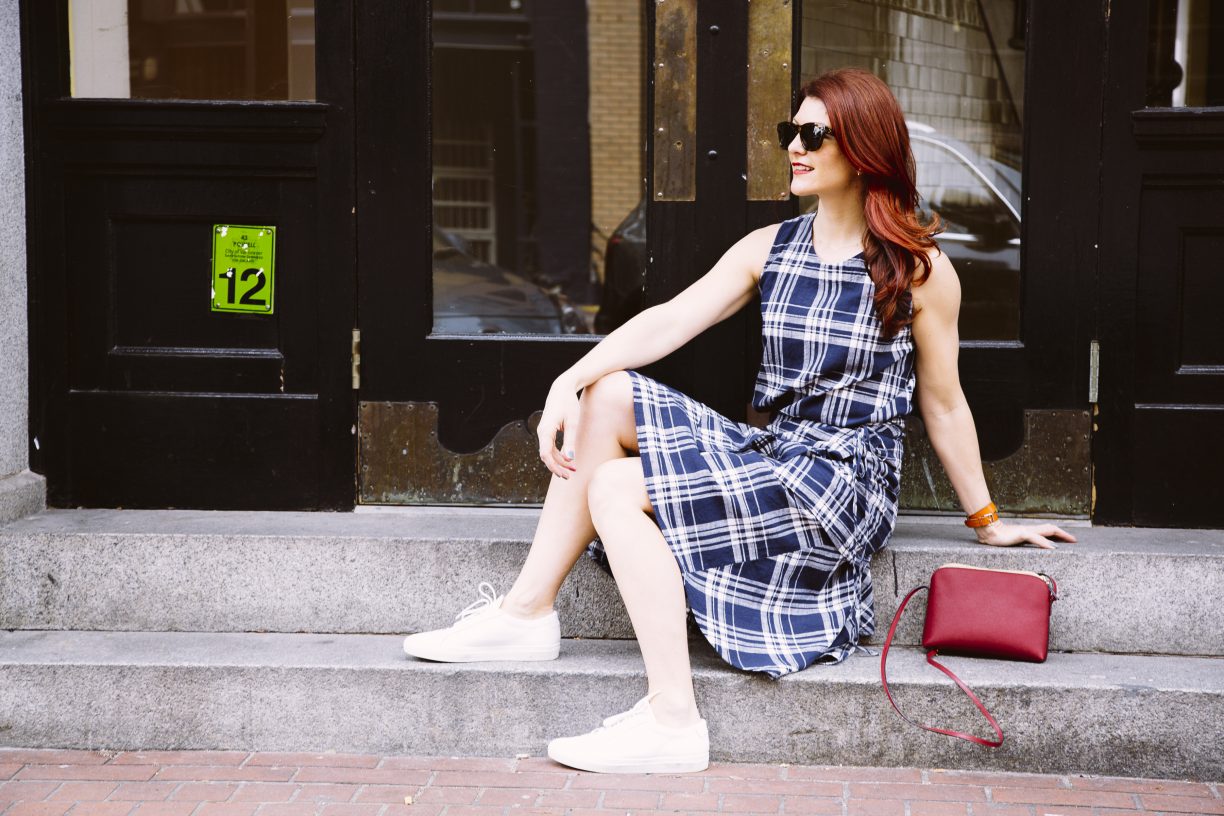 This post is for Shirley. Shirley was always a sharp dresser. When she came into my life she was in her 80's and needed a little up-date, but truthfully she didn't need me as she was quite fabulous on her own. I liked her, she had beauty that came from the inside. A heart full of family and love. She had great taste and knew what she liked, from Erdem to Proenza Schouler to Akris Punto- she proved that you can look fabulous at any age. She will be greatly missed by many, including me and especially Mark.
I love One of a Few in Gastown, it carries unique brands and well curated- very cool clothes and accessories. I bought this Caron Callahan dress there and paired it with my Common Projects sneakers and The Row cross body bag.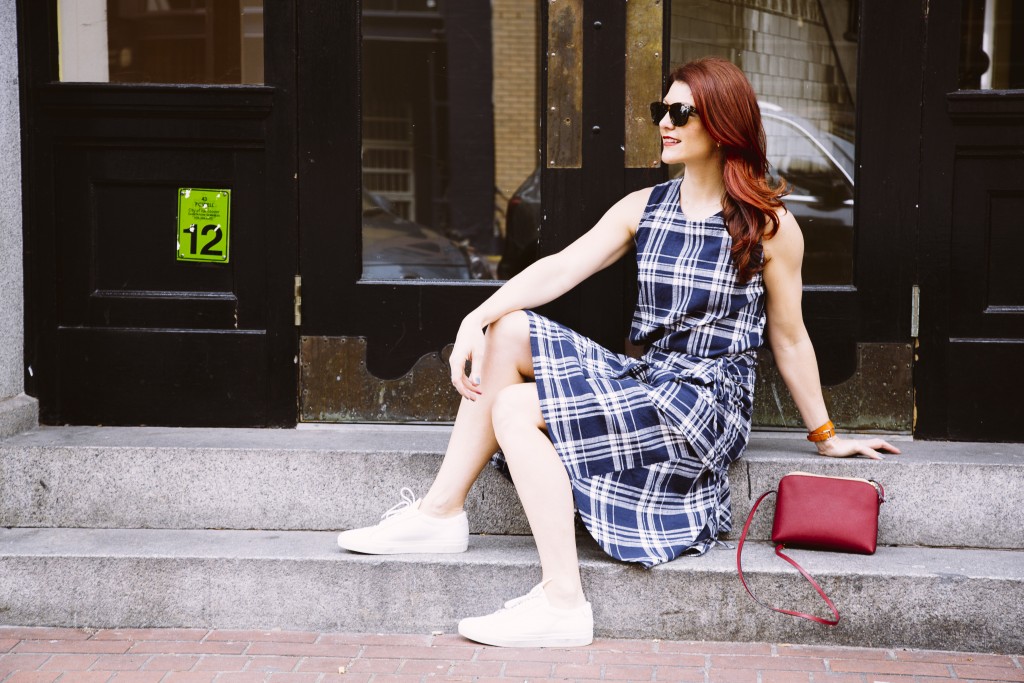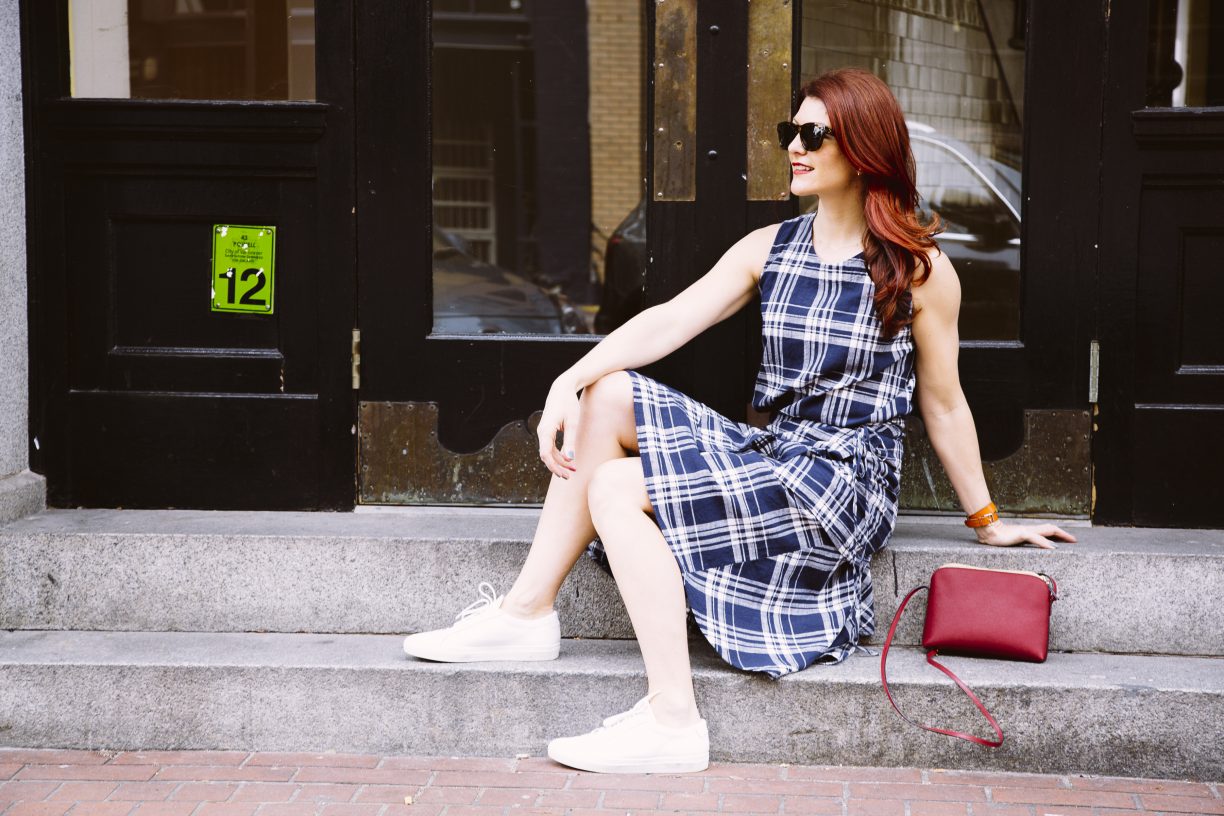 I think it is wise to choose a good cross body bag this summer. It is a great idea when you don't want to carry a heavy purse everywhere. I like a small bag for casual dinners and weekend walks. It's also nice to have a splash of colour- I wear mainly basic colours and ALOT of black and white- so a red bag adds some punch to my outfits.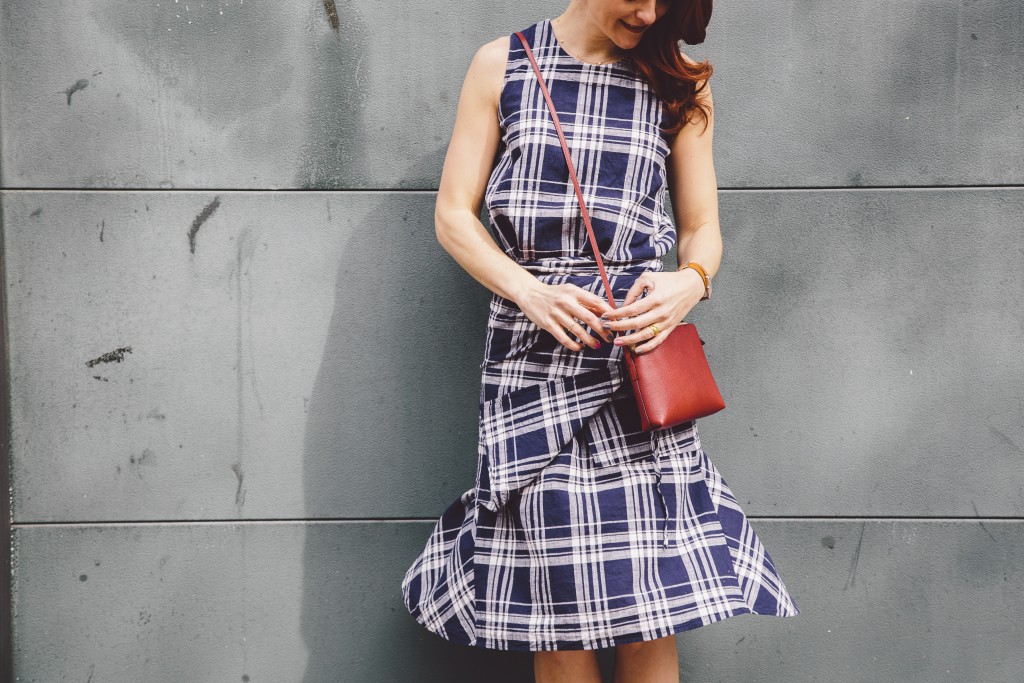 The plaid is great for summer because it makes you think of a picnic, doesn't it? It's also casual and unassuming. The wrap bottom is just so cool.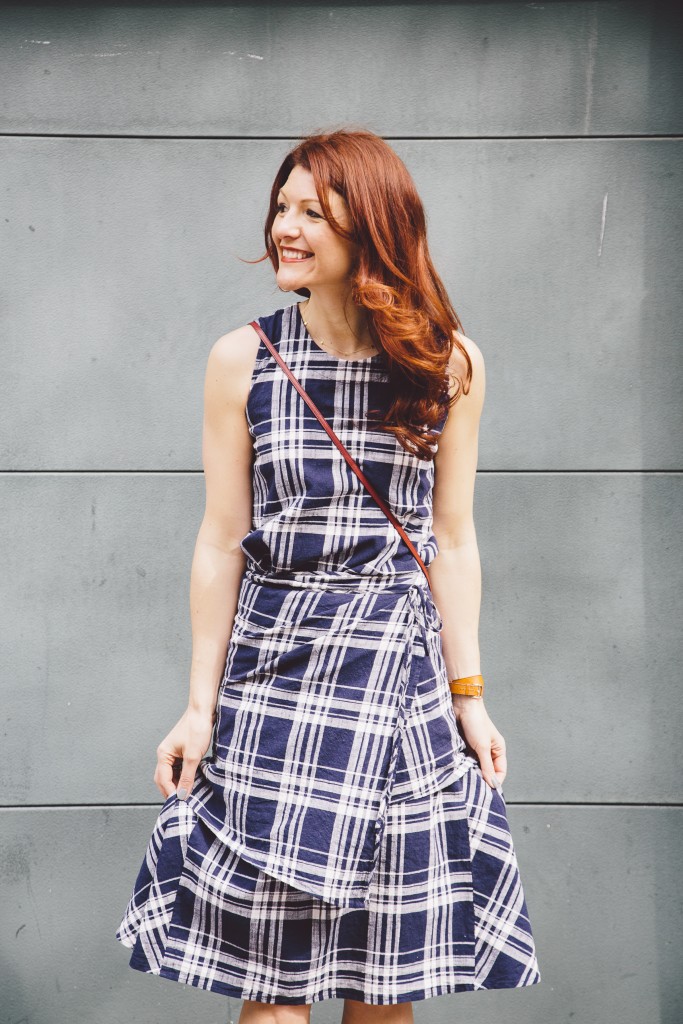 I love Common Projects for sneakers. I searched far and wide for the perfect white sneaker (and I tried to find something cheaper) but kept coming back to this one. It's worth it. Trust me.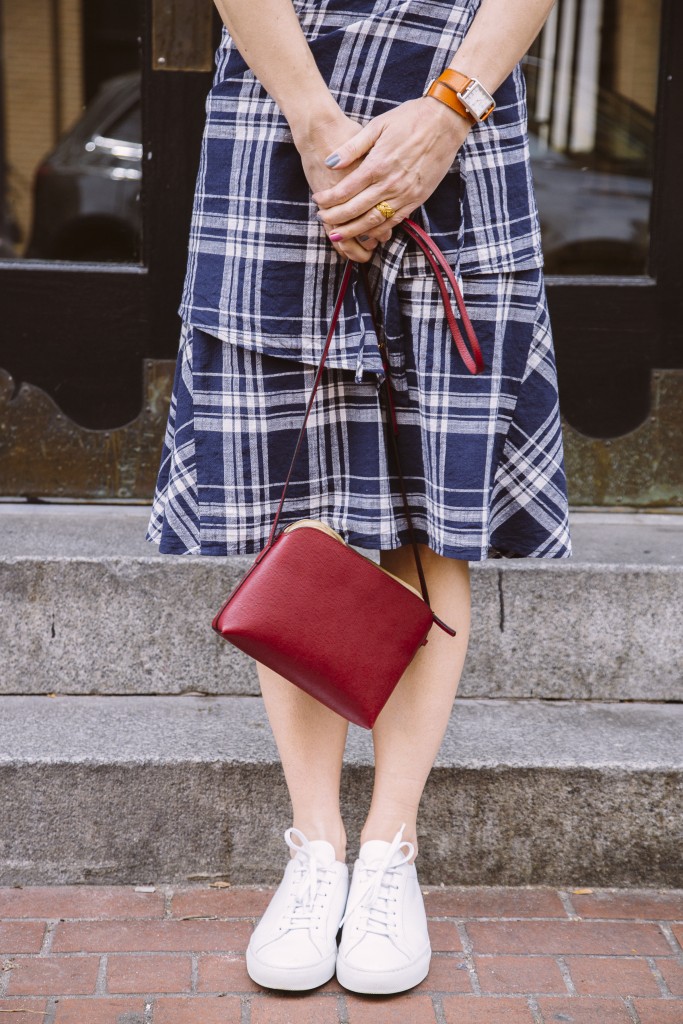 Make your summer about being a good person. Like Shirley.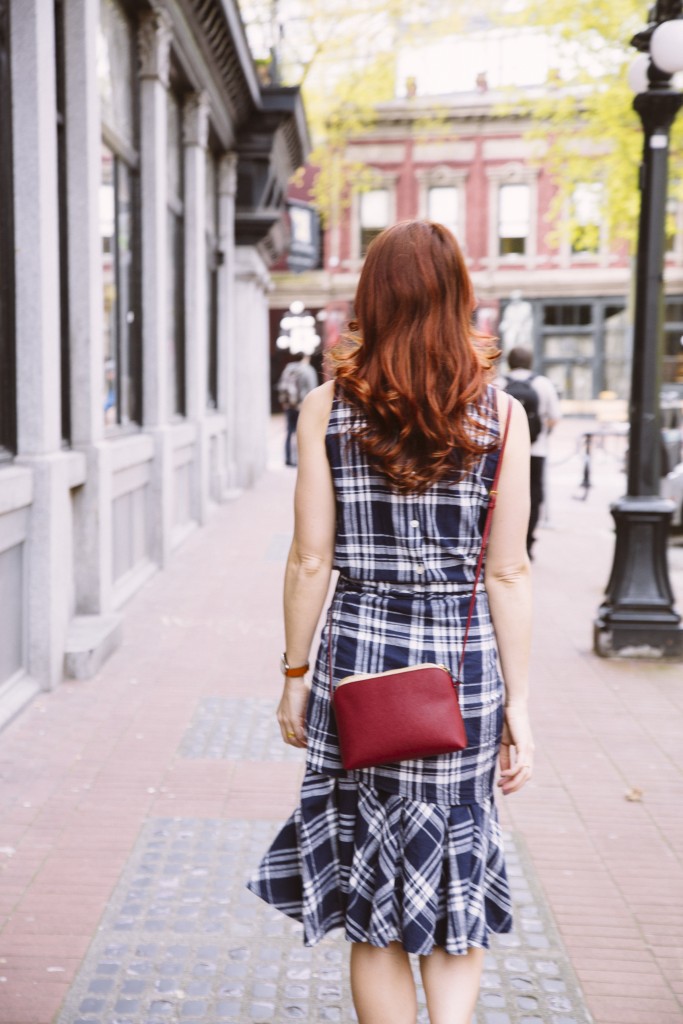 Photography: Kyrani