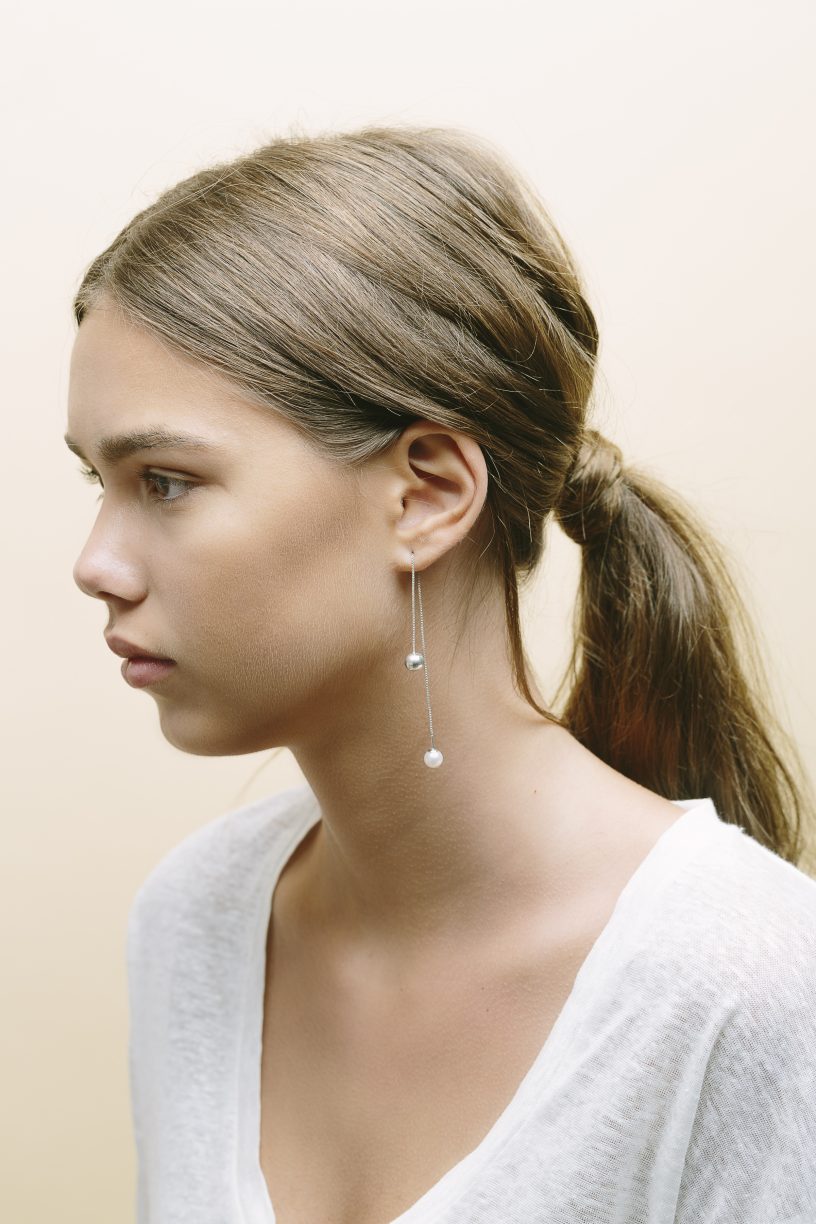 I really can't believe that I have waited till October to tell you this exciting news, but with lots of fall shopping and wardrobes… these past few weeks have been a blur.
I have spent the last year working on a jewelry line called Roque. I have partnered with a beautiful jewelry designer named Negar Katami and we have designed and created each unique piece. I am so excited to finally share it with you. We launch November 2nd 630pm at TURF 2041 west 4th. Join us for the party and fashion presentation- hosted by me 🙂
the mini.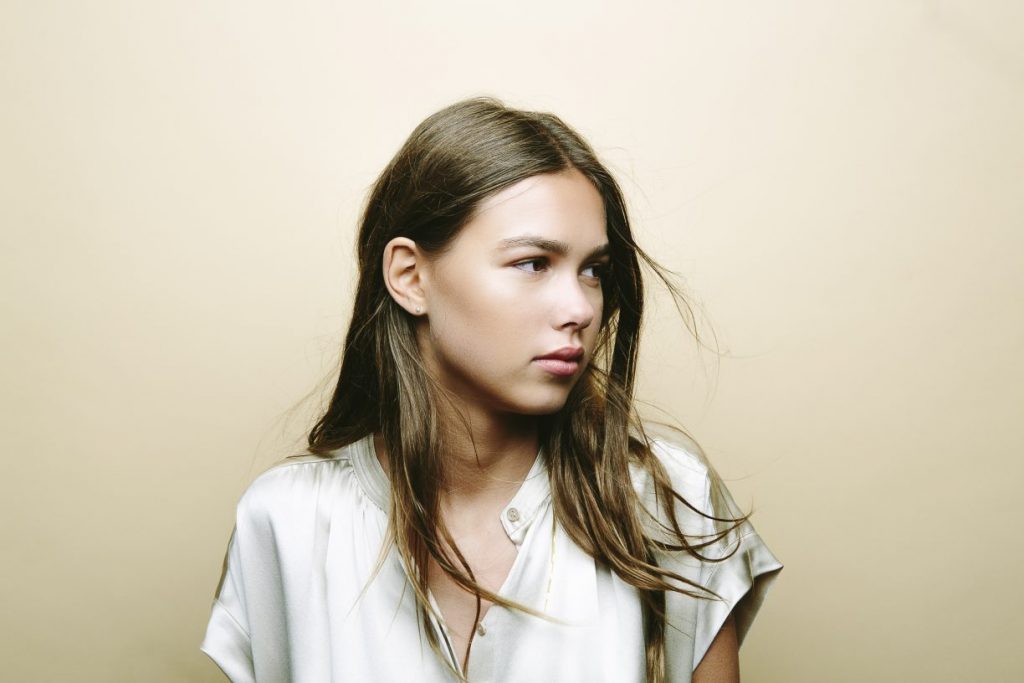 So many things about starting this brand have aligned with what I love; creating, styling and designing. Each piece was designed with the idea that I wanted my strong, beautiful clients, friends and family to wear simple, gorgeous pieces of jewelry-  day to night. Uncomplicated and chic, for powerful women.
the jane hoop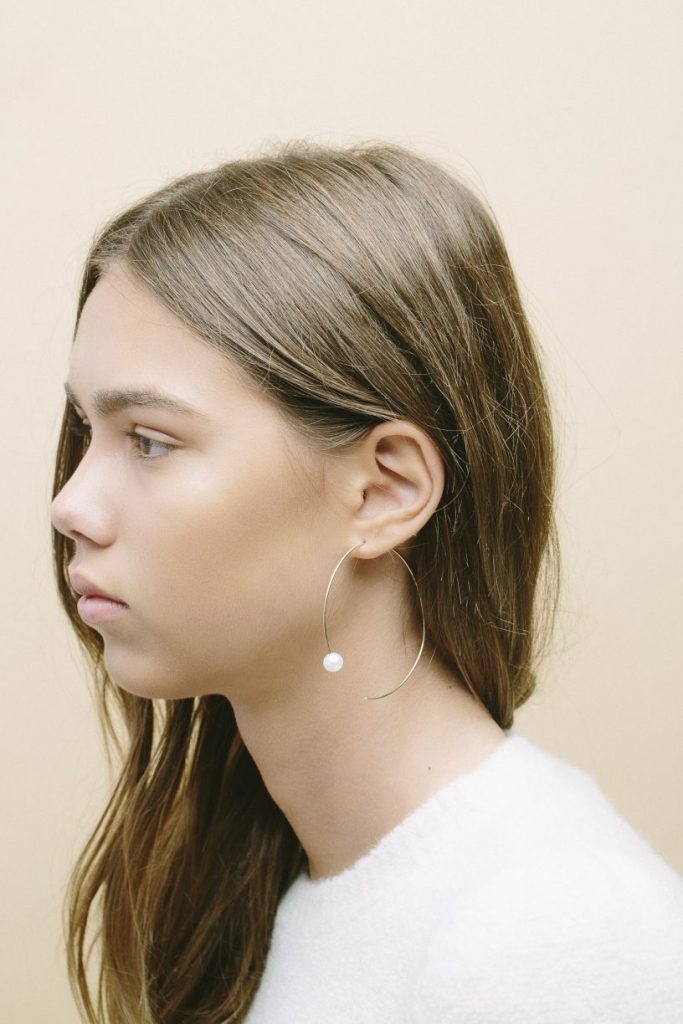 Each piece is made of 14k gold or sterling silver, all hand crafted and locally sourced diamonds, pearls and various gems that inspire us.
the sasha earring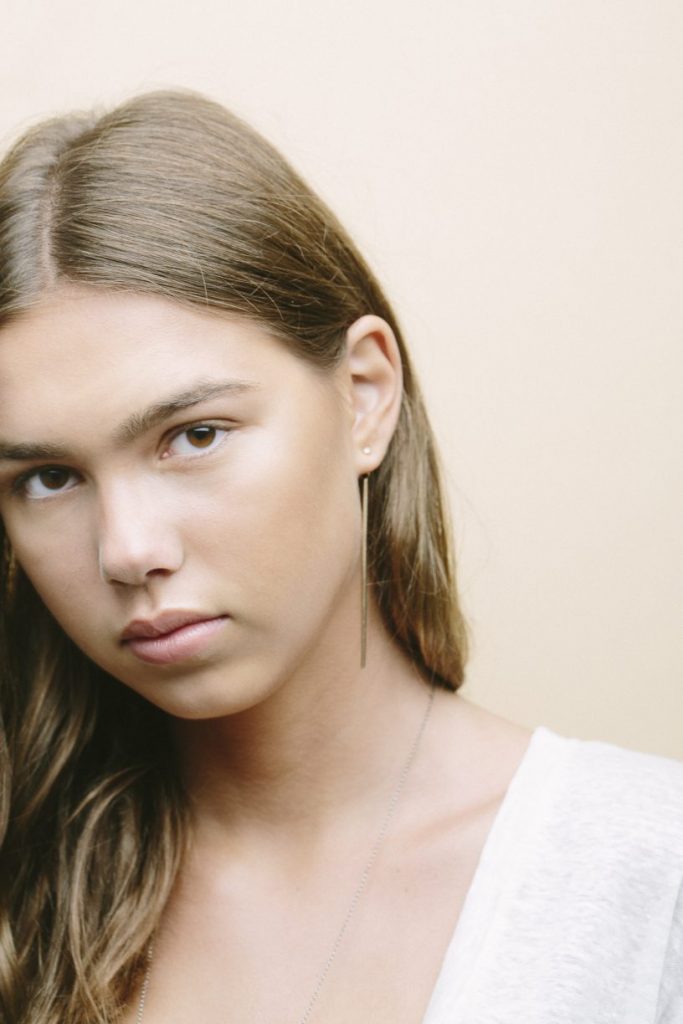 I adore each piece and have worn the jewelry all year to be sure that I could easily wear it with different outfits and to various events and day to day activities. I wore our diamond infinity bands surfing in Fiji! I found that after years of working in personal shopping, what my clients are lacking are quality accessories at lower price points. I wanted to create something that I would buy and wear.
the mary earrings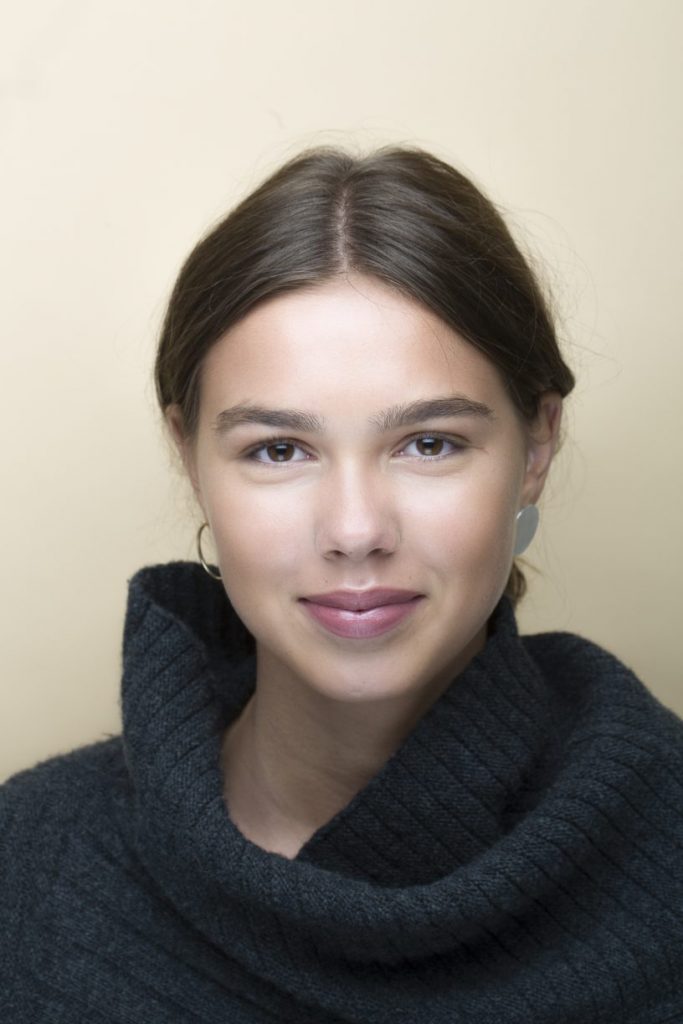 Too often my "cool" jewelry was tarnishing in my bathroom, only to be thrown out and re-bought. I wanted to create something that would last, stand the test of time, was locally made, sustainable and beautiful.
the diane earring (in silver and gold)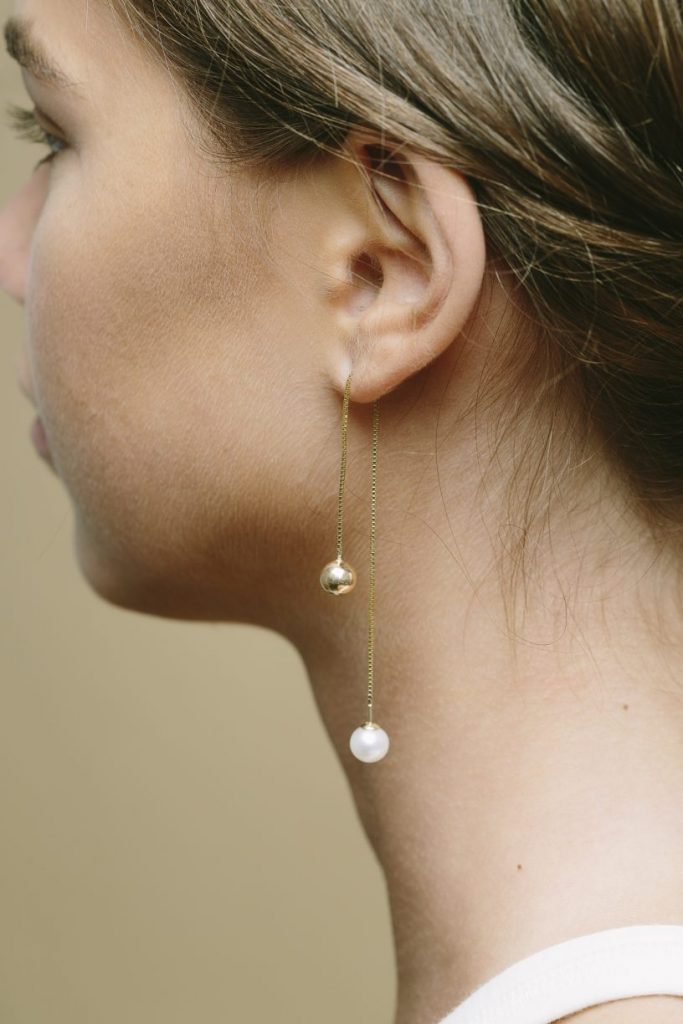 I met Negar a few years ago at an event at her studio, what I liked about her was her passion for jewelry and her precision in creating beautiful, hand-crafted pieces. When we decided to start a jewelry brand, I knew that she would care about each piece that we made. She makes each piece by hand in her studio.
the twisted up bands – (in gold, silver, rose-gold)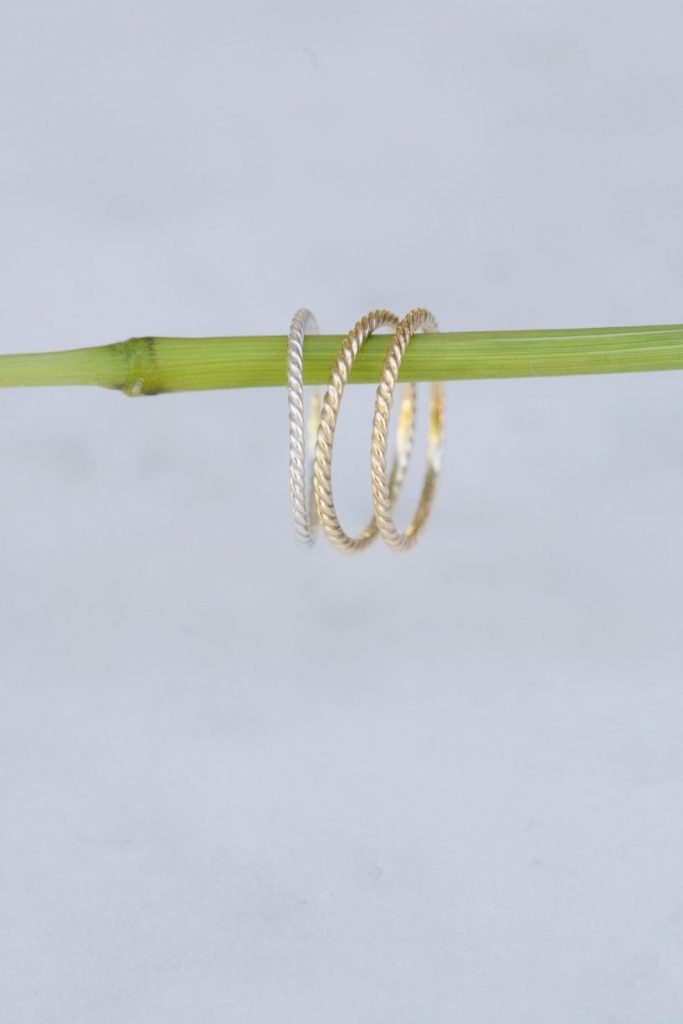 I love this signet ring and have always wanted one. That's the best thing about owning your own jewelry line, you can just make what you love (or rather Negar makes it for me lol).
the signet ring- (in gold and silver)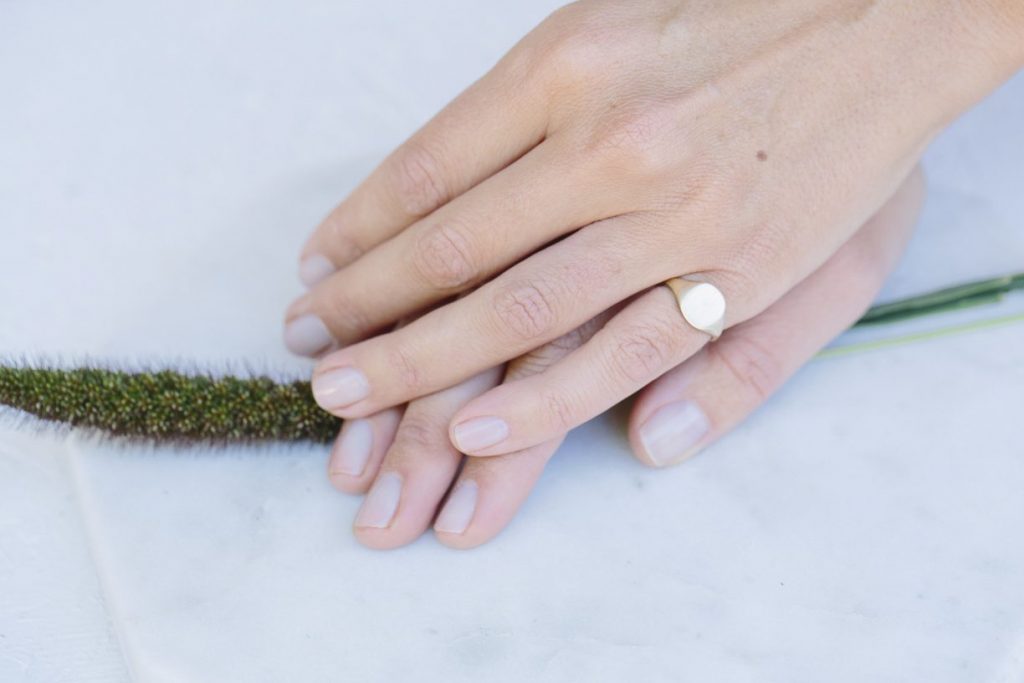 These pictures were taken by my friend Kyrani Kanavaros and are just a sneak peak of what is available for purchase, please check out our Instagram roquejewelry and follow us! Everything is available to pre-order before we launch our site. You can find our jewelry for sale at Turf on west 4th.
the jessie earring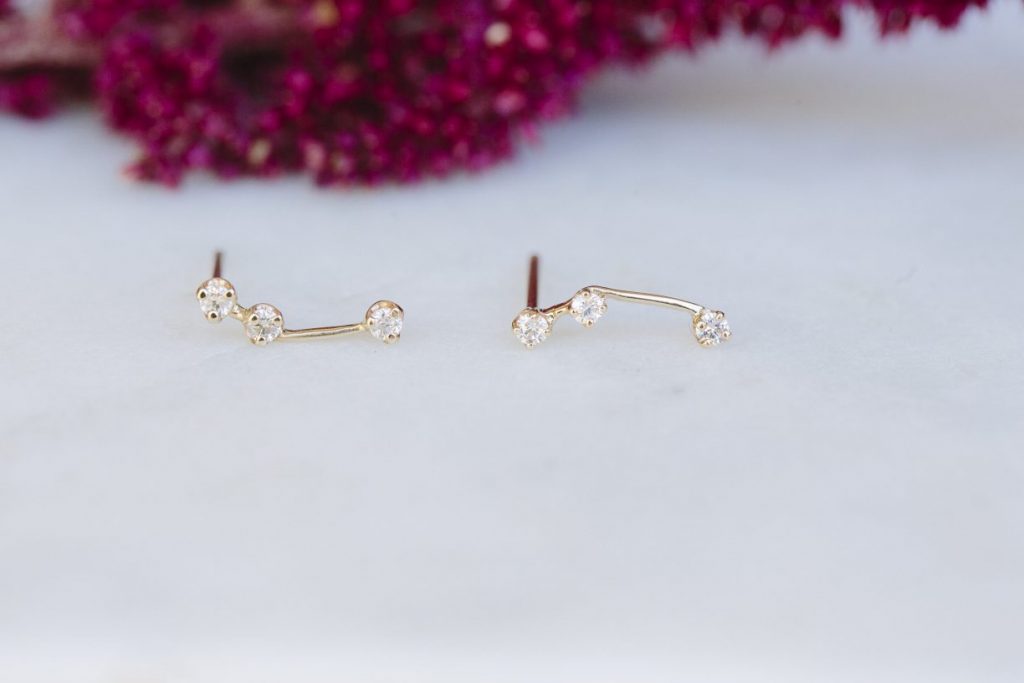 Please let me know your feedback, I would love to hear what you think of our jewelry. Email us at hello@roque.shop for pre-orders or any comments or questions.
Art Direction and Branding by Arithmetic Creative.