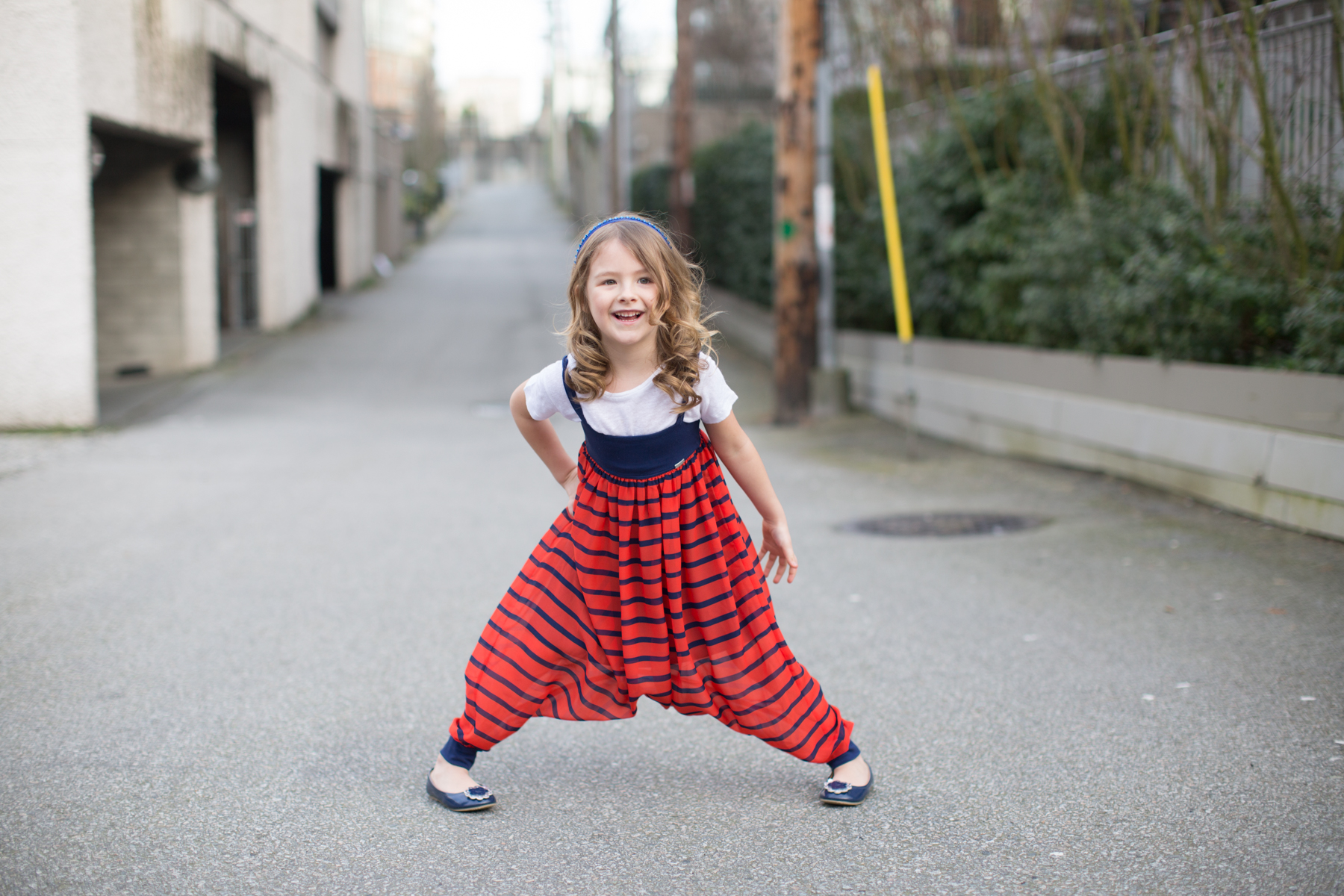 I love dressing Stella. The day I found out I was having a girl, I pretty much started planning her wardrobe. Now, she usually dresses herself but often she will ask my advice "because you are a stylist mommy." It warms my heart. I often pick her clothes with the idea of getting mini adult fashion. Cool skinny jeans, pea coats and biker boots…all come in mini sizes.
One of my favorite stores in Vancouver for kids is Isola Bella Kids in Kerrisdale. Love all of Julia's well-curated kids clothes, it's impossible not to love everything- just try.
This little pant-suit and sweater is Jean Paul Gaultier and the tee is Bellerose, ballet flats from Gap Kids.
Don't you want this jump-suit in your size?
Stay tuned for some of my favorite kids clothes and favorite local boutiques in the weeks to come…