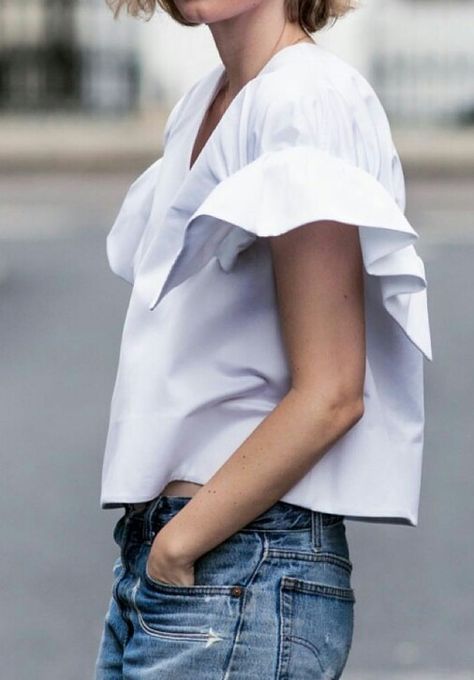 The Best Things About Spring.
Wasn't it nice to have a little break? I loved having some time off with my family, we read books, went on a few local over-night trips and I took a lot of naps. Heaven.
Now that the snow is starting to melt and we are utterly sick of the cold. It's time to think about our spring wardrobes. The most common question that I get from my clients right about now is, what are the key pieces to add for spring? Well look no further cause here they are.
The Mule. 
This will be a shoe that all shoe designers will want to entice you with. And the best part about this shoe is that it is comfortable. Yay! Whether you choose a flat or a heel, you'll want to wear it with your cropped jeans or tapered high-waisted pants. No more flip flops this year (except at the beach), choose a slide sandal or mule.
Philip Lim 3.0, CollageVintage
Exaggerated Sleeves.
Love this trend, who doesn't like a good puffy sleeve? Adding a fashion edge to your plain jeans. AND low and behold it goes great with your new mules.
Rosie Assoluin, theyallhateus.com
The "New" Boyfriend Jean.
Gone are your old baggy, low rise, boyfriend jeans- because your new favourites are high-waisted straight leg denim. These can be a relaxed fit like your boyfriend but are higher waisted and thinner at the bottom. If you are shorter and they seem long- crop them above the ankle.
Frame Denim, GettyImages
New Bag Shapes.
Finally a new idea for your handbag collection. How fun to add to your daily rotation with a new shape! Adding a little interest to your outfit by way of a new off-beat handbag.
Creatures of Comfort, Claire V
The Jean Jacket.
Well, here's the thing about the jean jacket. I hardly EVER take anyone's jean jacket out of their wardrobe when I cleanse. And this season's trend just goes to show you how I have saved you money. SEE! I am just that nice. It's time to bring it back. This spring you can opt to buy a new over-sized one like the Balenciaga jacket everyone ran out to buy after style icon Taylor Tomasi Hill wore it at fashion week. Or you can stick to your Mavi jean jacket from 10 years ago that we just couldn't part with.
Madewell, Whowhatwear.com
The Statement Earring.
Anyone who knows me, knows I love accessories. I absolutely love the trend of bold earrings. Celine does the trend best but  if you prefer something a little less…big…opt for a cool stud.
Celine, Toga
Email me to book your SPRING WARDROBE REVIEW, currently taking new clients in January. Happy Shopping.
All items available at Nordstrom Vancouver.