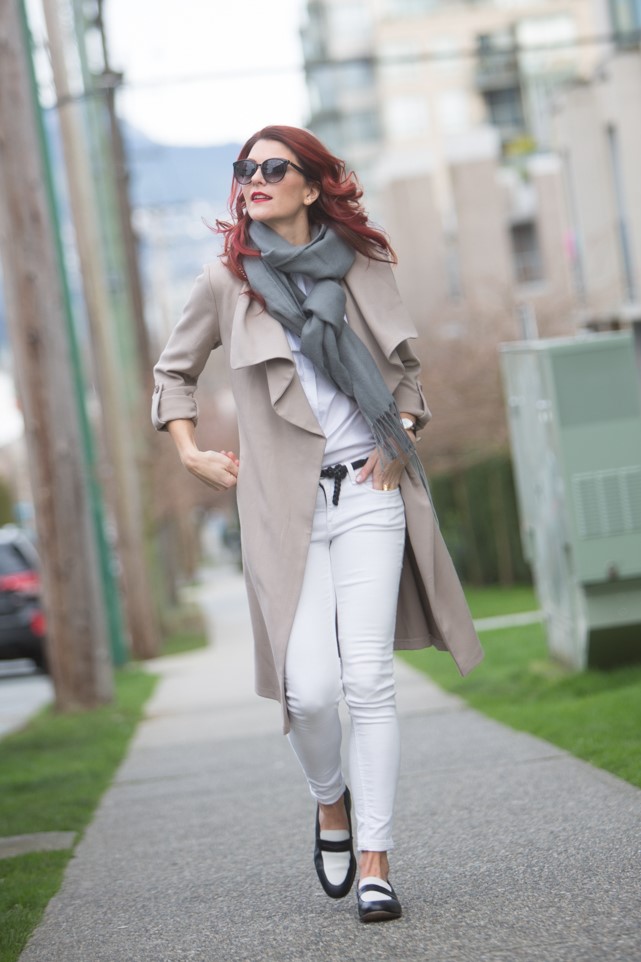 So here I am talking about my style, it's something that I am often asked about but rarely contemplated…until I started a style blog! What defines my look? Well, I suppose we will find out. What I know, is that I help a lot of people on a daily basis with their wardrobes- finding what works for them, staying atop of trends or being the voice of reason or the voice of why not? I love meeting new people and getting a chance to see what a great wardrobe can do AND change in people's lives. This chapter I will share with you what my fashion journey is. Someday's it is not that great, I wear a lot of black. But I continue to love clothes (A LOT) so once in a while I get it right and the outfit is worth all the effort. I'll probably take pictures of both. So that you can appreciate the busy life of a stylist, mom, girlfriend, daughter, friend, a whatever I am…and maybe relate? And perhaps enjoy the pictures.
TONE ON TONE.
Love the tone on tone. It's my whole thing this season. Like a Mark Rothko painting. I like starting with an all white base, shirt and jeans and then adding layers of light colors. I am wearing a Sonia and Kyo coat that I found at Hill's in Kerrisdale, White Jbrand Jeans, Altuzarra blouse from The Room, Topshop scarf and Celine Sunglasses. I have added a punch of black with my belt and and black and white loafer by Dieppe Restrepo. Adding a darker color works if you tie it into something else in your outfit. Like a bag, belt or shoe or even a watch.
To change the look, I added a Vince slide sneaker and Zara fringe purse, I love the idea of adding fringe "subtely" this season and I thought it was safer with a cute bag instead of a long skirt or something more drastic.
The Vince shoe is one of my all-time favorite updates for spring. It is a great shoe that is easy to wear and very "weekend" friendly. I also like it because I can slip it on and not think about socks when running out the door with Stella.
White jeans are a great thing to up-date in the spring season. Styles change and so do bodies…this year I determined that mine weren't as "loose" as they had been in the past so I think I may up-date. I like a thicker white jean that doesn't show every little thing. JBrand is a good option and so is Sandro.
This dog isn't mine. I want one. So does Stella. There is only one other person in our house that is not on board. Yet.