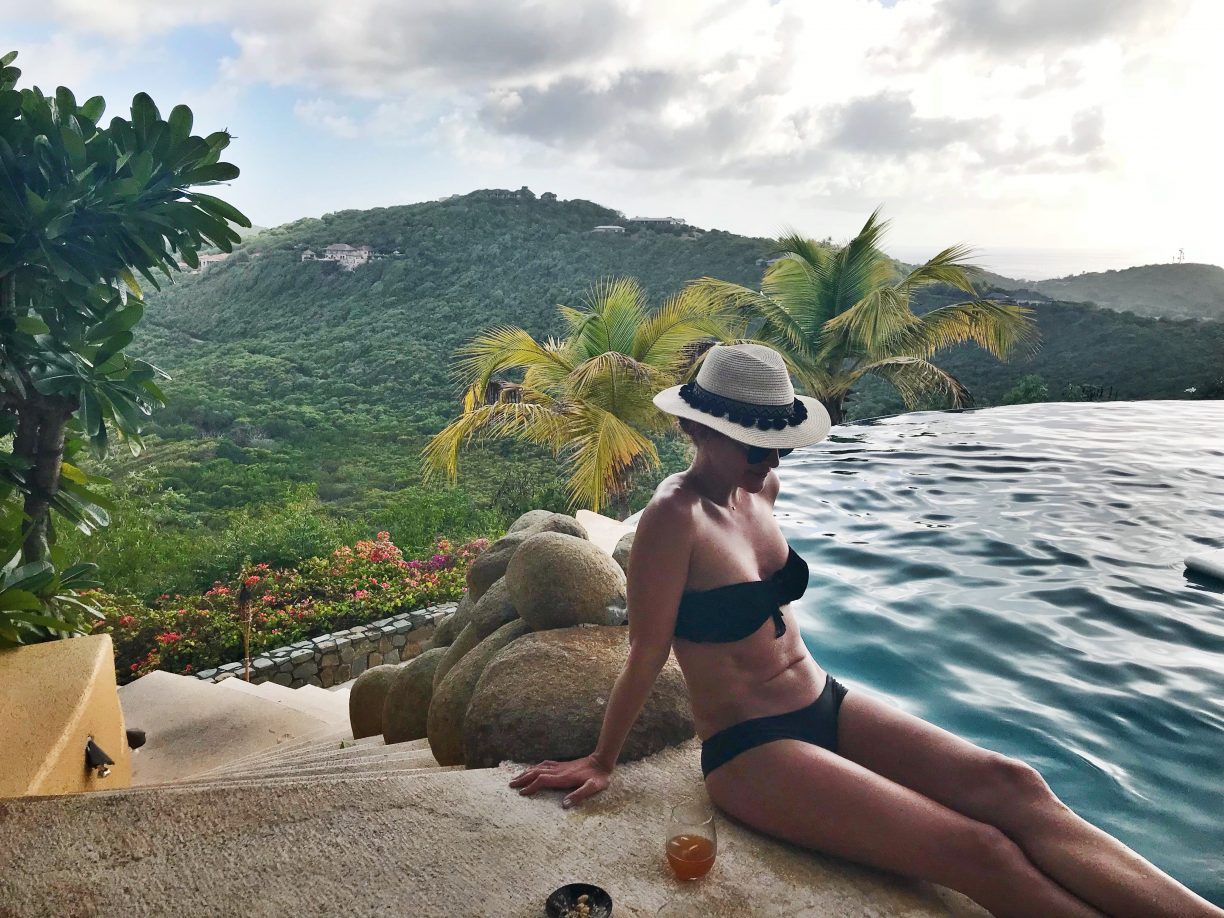 Why I Love The Class by Taryn Toomey/ Mustique
Anyone who knows me, knows I am going through a phase of complete love of exercise. Not only am I feeling healthy and fit, I am also realizing that I am stronger than I originally thought I was. I mean that in much more than a physical sense. The last year has been the hardest I have ever had in terms of working full time, starting a jewelry brand, family commitments, building a new home and travel. It's a year I don't want to repeat. Yes, I do know there is no such thing as "having it all" because I struggle so much to stay afloat in what seems like sinking sand.  But that is OK. Struggle is real. Getting out of bed in the morning, let alone go exercise in the morning is HARD. I am not unique, I just value my health and 6am is the only time I can consistently work out (thank you Bootbymich). I started going to The Class at Turf over a year and a half ago and I found it is exactly what I needed. Intense exercise, pushing me beyond what I thought I could do physically, mirrored with a spiritual and cathartic release of emotional tension stored in the body. I cried, I sweated, I got angry and then I went about my life in a powerful way. I learned this: having it all is a myth but attempting to rise amidst societal pressure to stay the same IS what makes us strong, powerful and impactful. Who are we if we just stay the same? If we don't try to push ourselves to do hard things? Who are we if we don't have those difficult conversations with others and ourselves? Who are we if we don't fall down and get up again? We are just the same.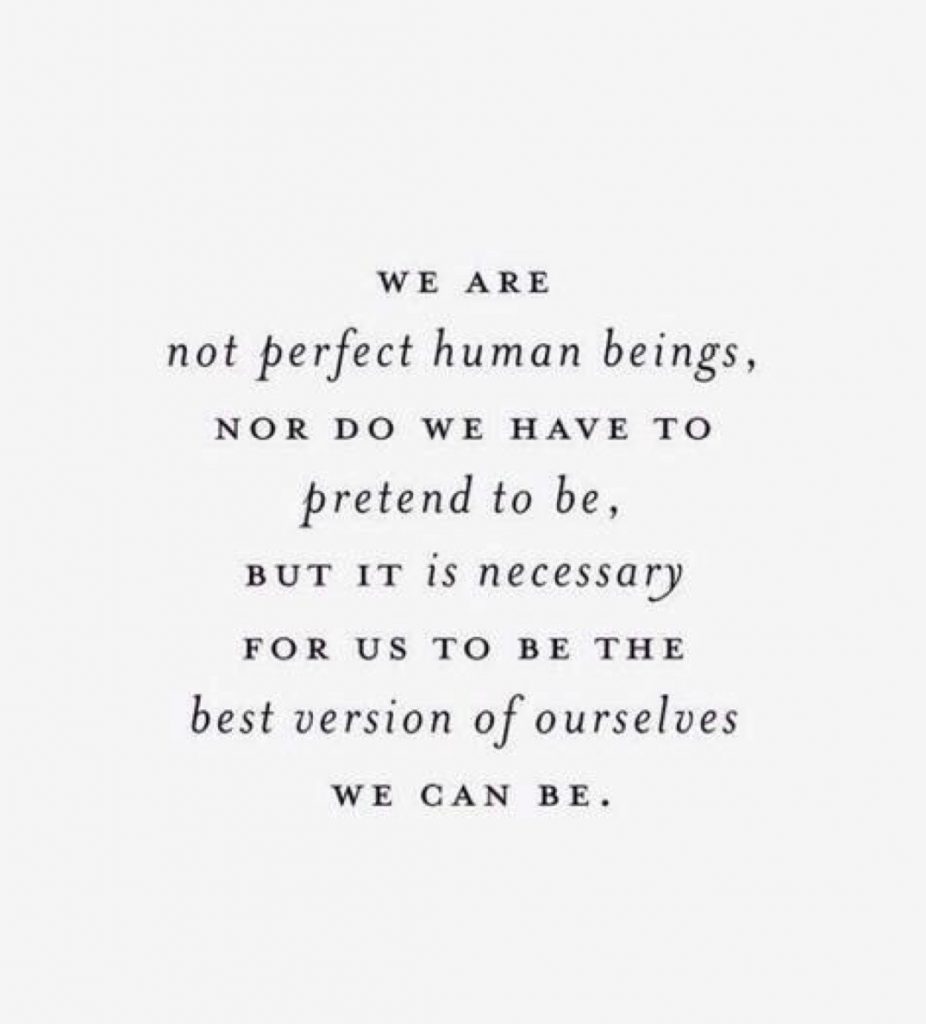 Mustique was a dream come true. Mark had offered to send me on a Taryn Toomey Retreatment for Christmas. I booked it. And then a few months later here I was. Life is like that, things just happen.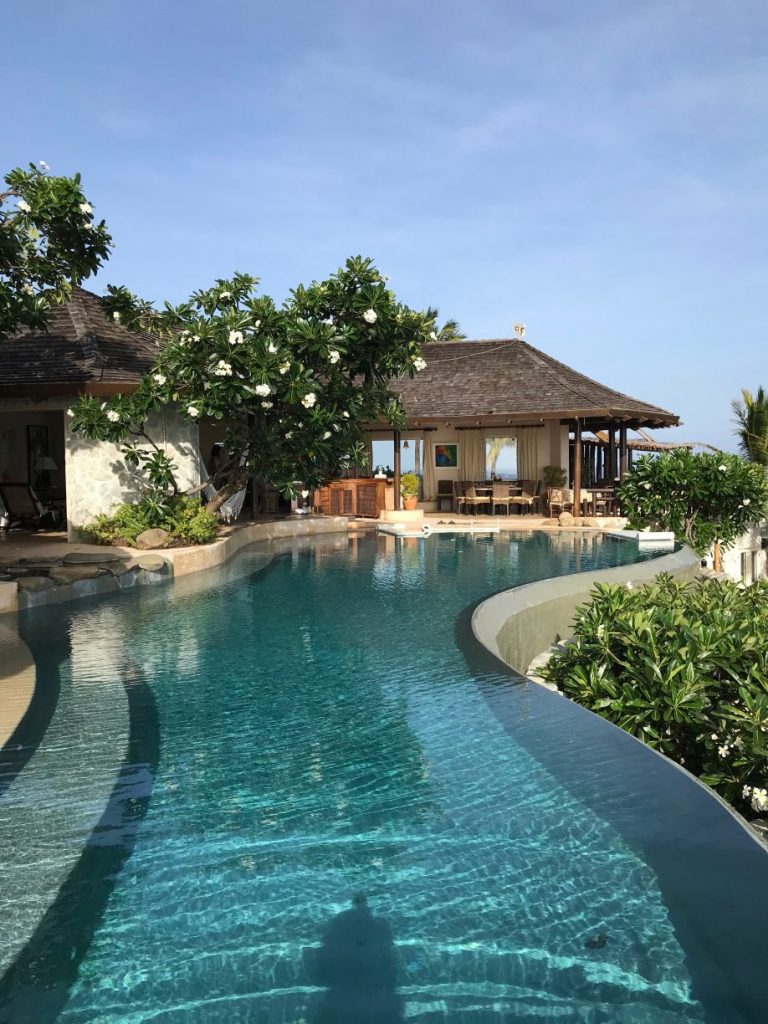 The Taryn Toomey Retreatment is second to none. From the locations (most in sunny destinations), to the details(the amazing gift bags with among other gifts- full size Chanel products), the people who make it all run smoothly Natalie Kuhn, Becky Wright McDonald, the food(will talk about this later) and the method (you will be more fit and spiritually sound) one thing is certain: you will not be disappointed that is FOR SURE.
L Space is my bathing suit brand of choice for tropical places.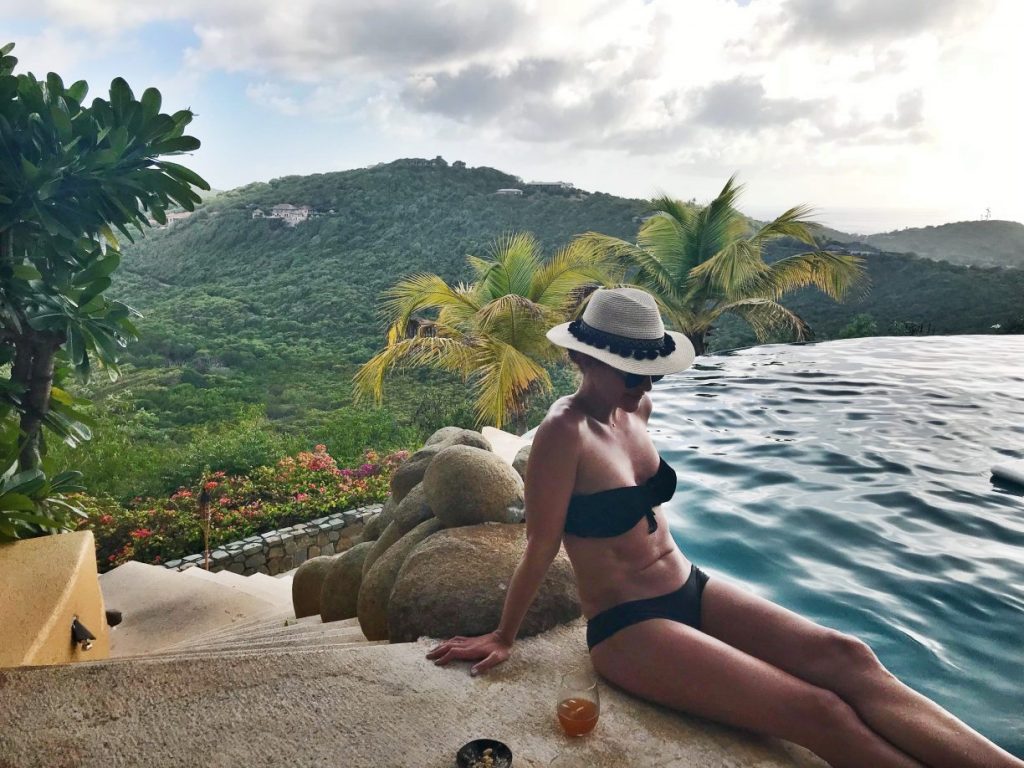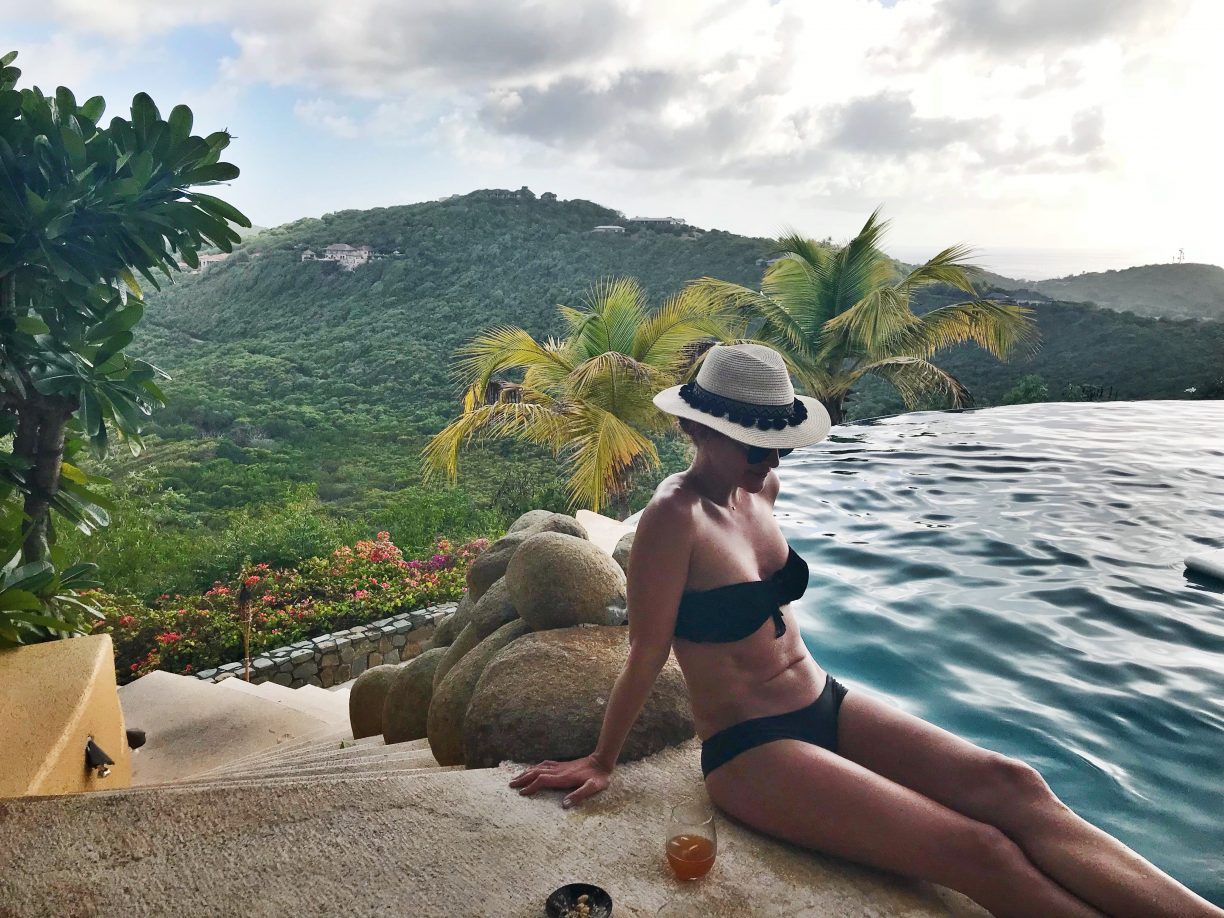 Tayrn is meditating. I am taking pictures. Bad student.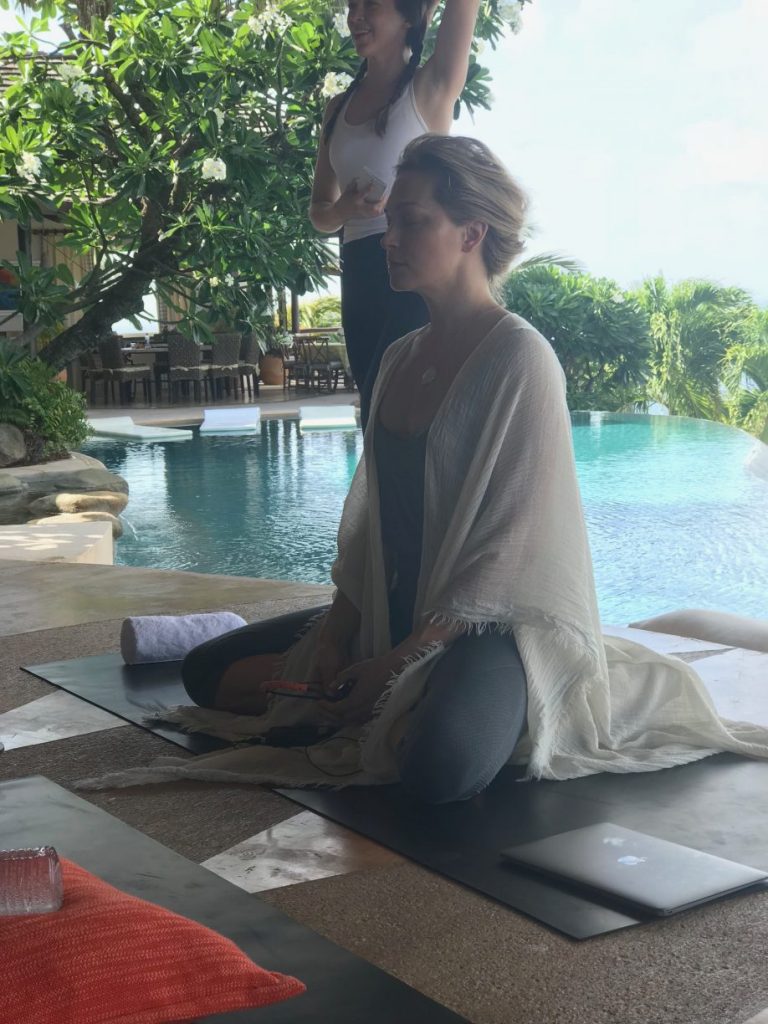 We got to have our massages in this little hut. Oh.. you can't see the hut? Trust me, it was beside this stunning pool!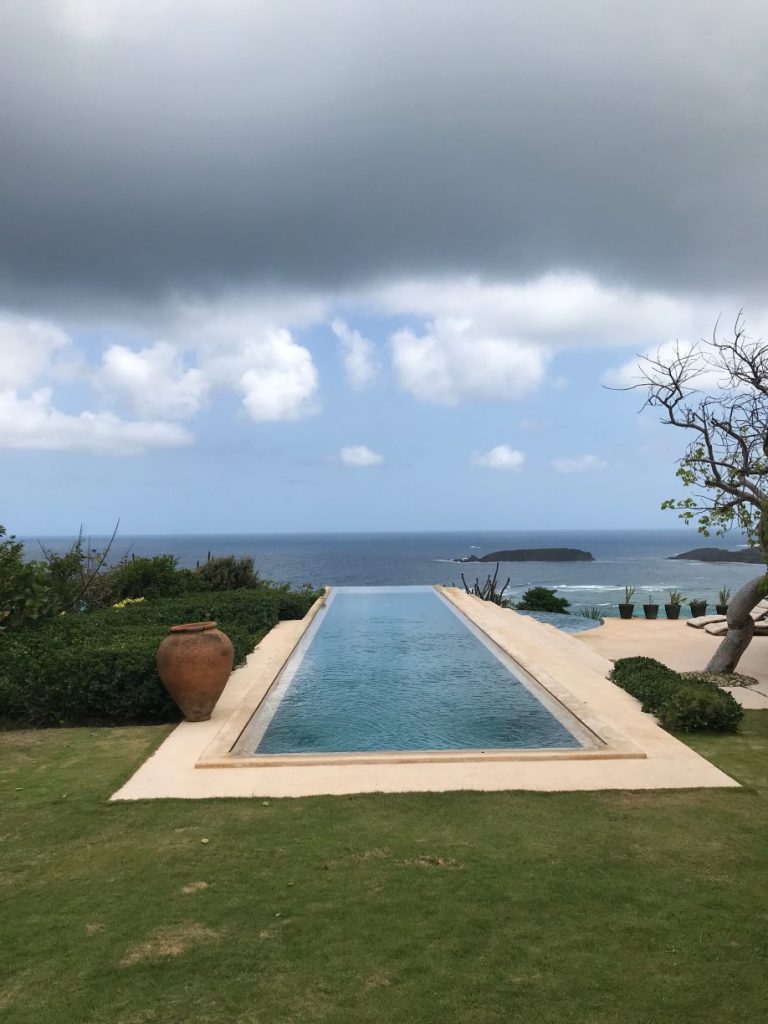 Me and the one and only light-leader, Taryn Toomey. I was nervous to ask her for this picture, it's actually awkward to ask a famous person for a selfie. I purposely put on lipstick, thank GOD.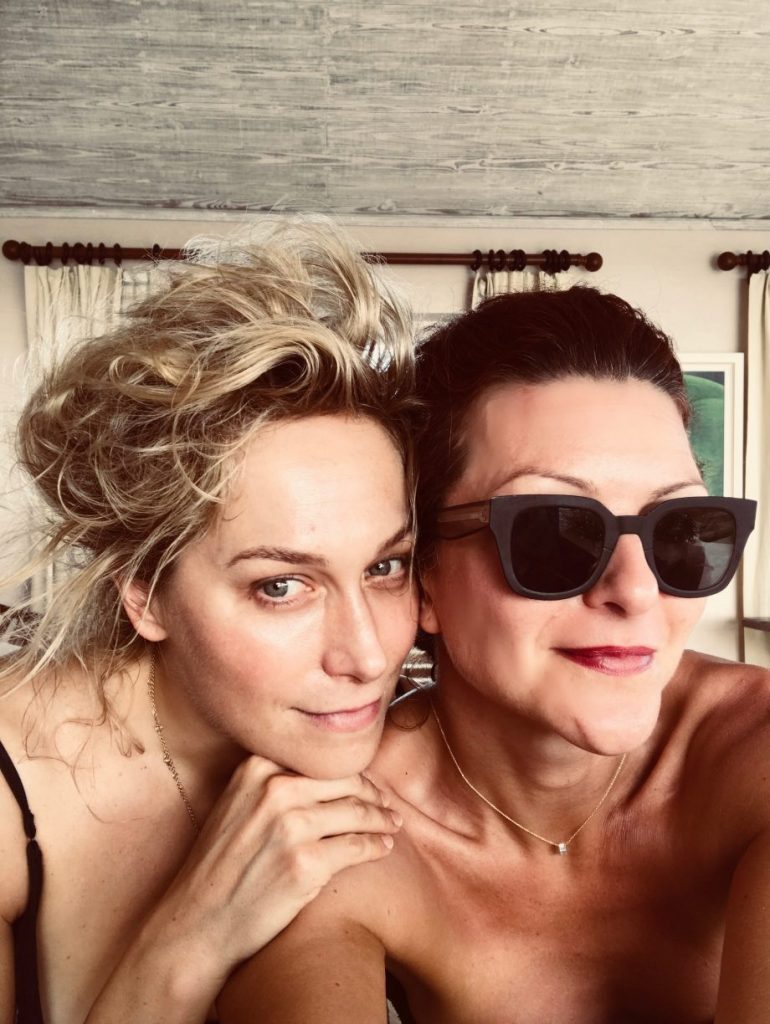 In the afternoon we would meet and do yoga with Karly Treacy, who is another light-force. The deep stretching was exactly what your body needs after 80 million burpees.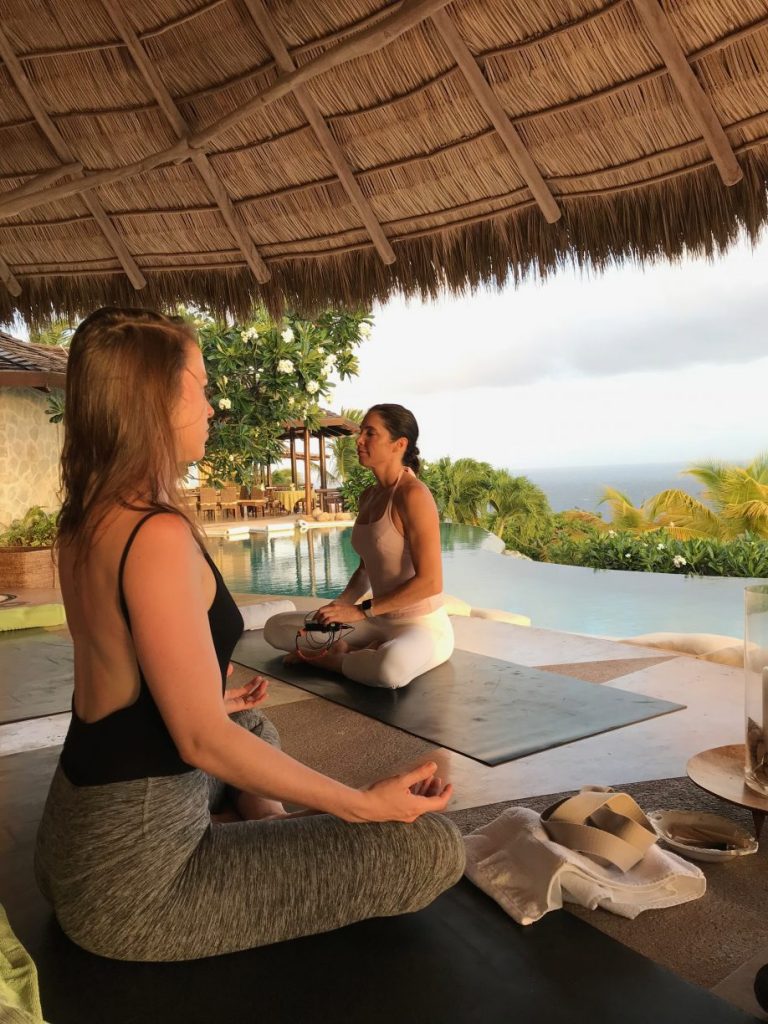 We had an excursion on a boat and it was the bumpiest boat ride that I have ever been on, I have never laughed so hard at our water sprayed faces and our determination to keep heading to sea. Also no one should wear a nude bathing suit EXCEPT Taryn. She is the only one in the world that can pull off this amazing feat.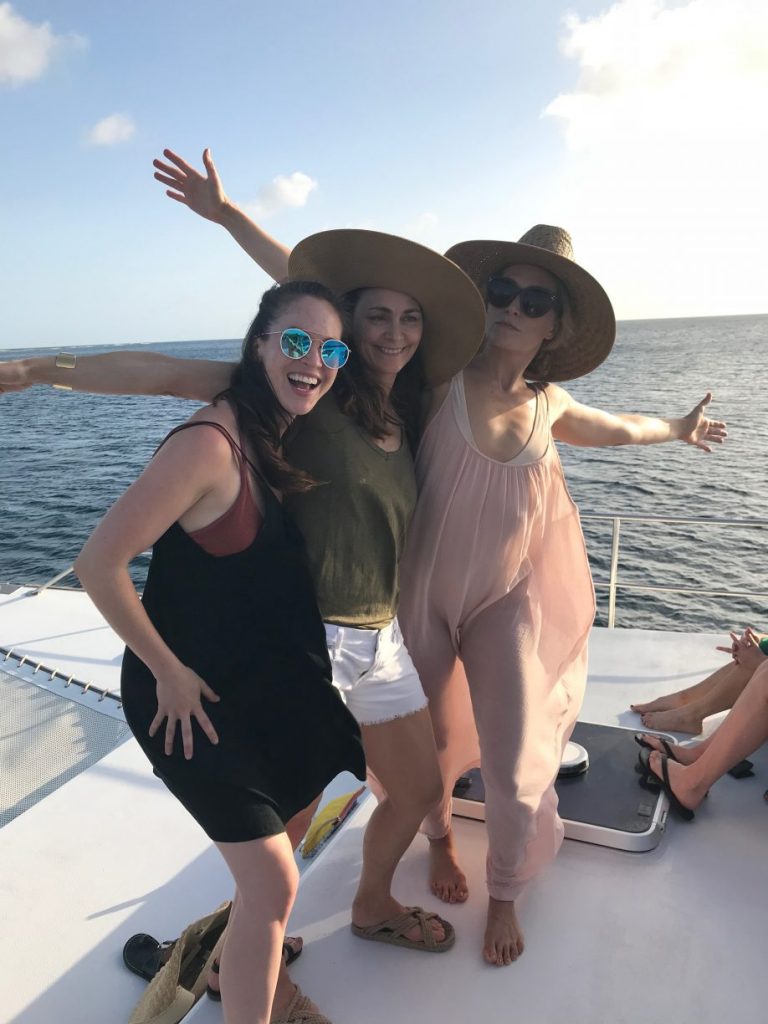 I basically just went to the beach, slept, hung out with really cool women and spent time sweating and crying (in a good way) on this mat. My pictures reflect this.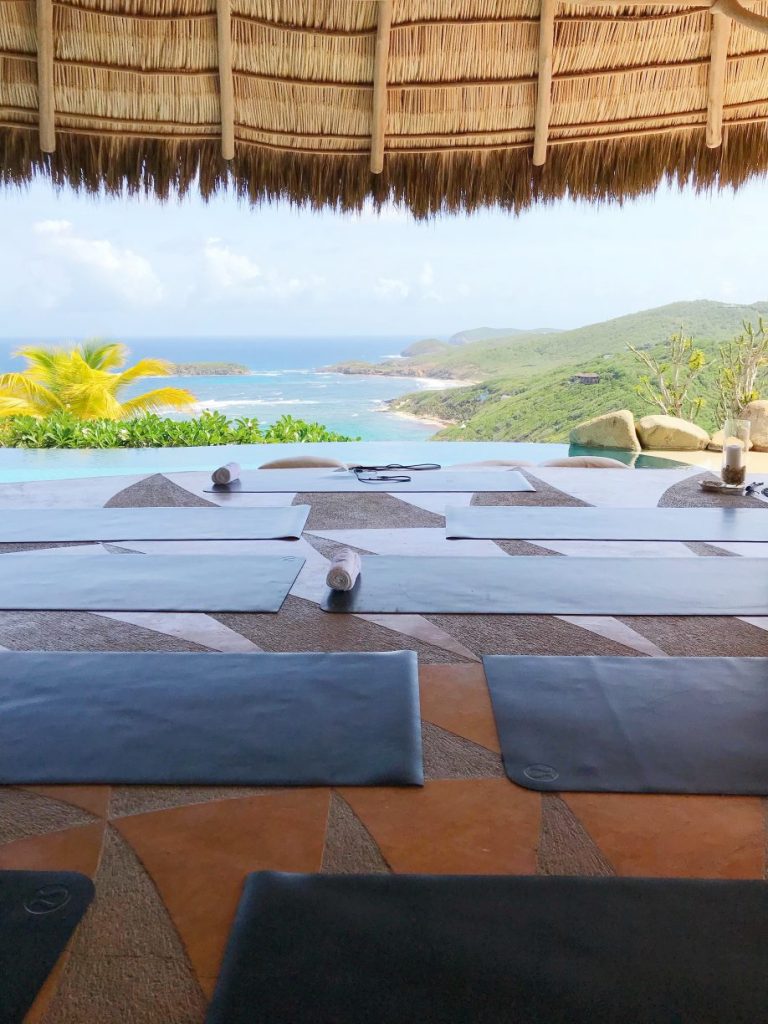 I read a book too. I really liked it thanks Deanne. The Mothers by Britt Bennett.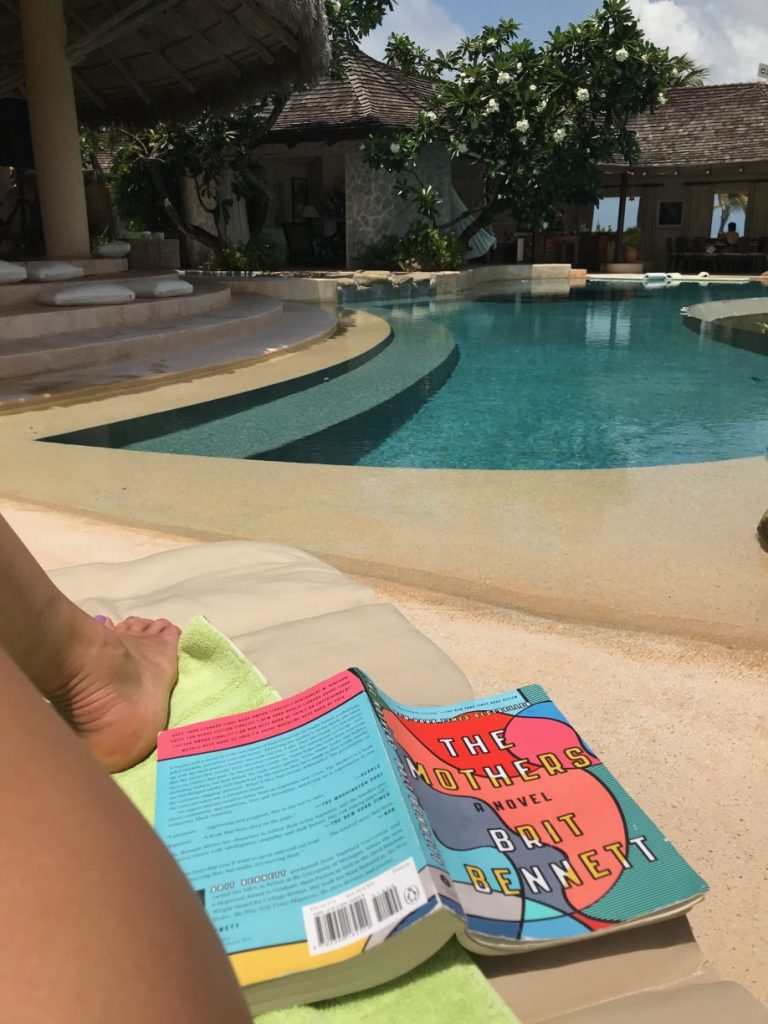 And then we intermittently went back to the beach.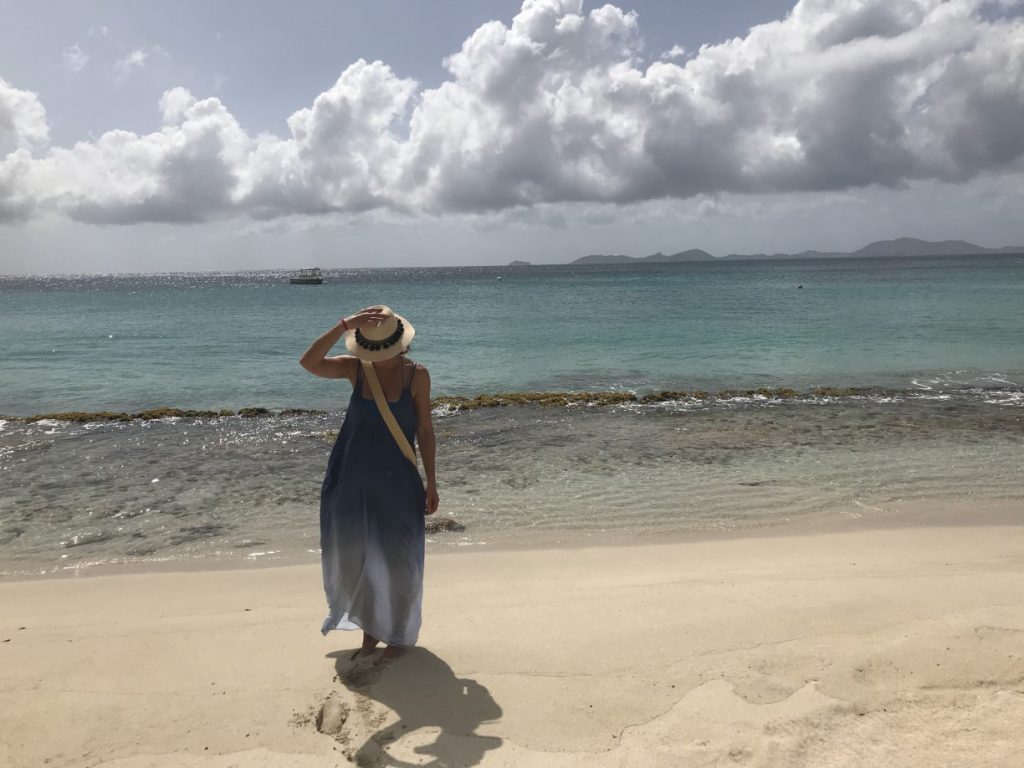 The food. Not a lot of it is the truth of it. But the people that sat at this table made up for it. And plus I wasn't there to go on a culinary tour. I was there to sweat.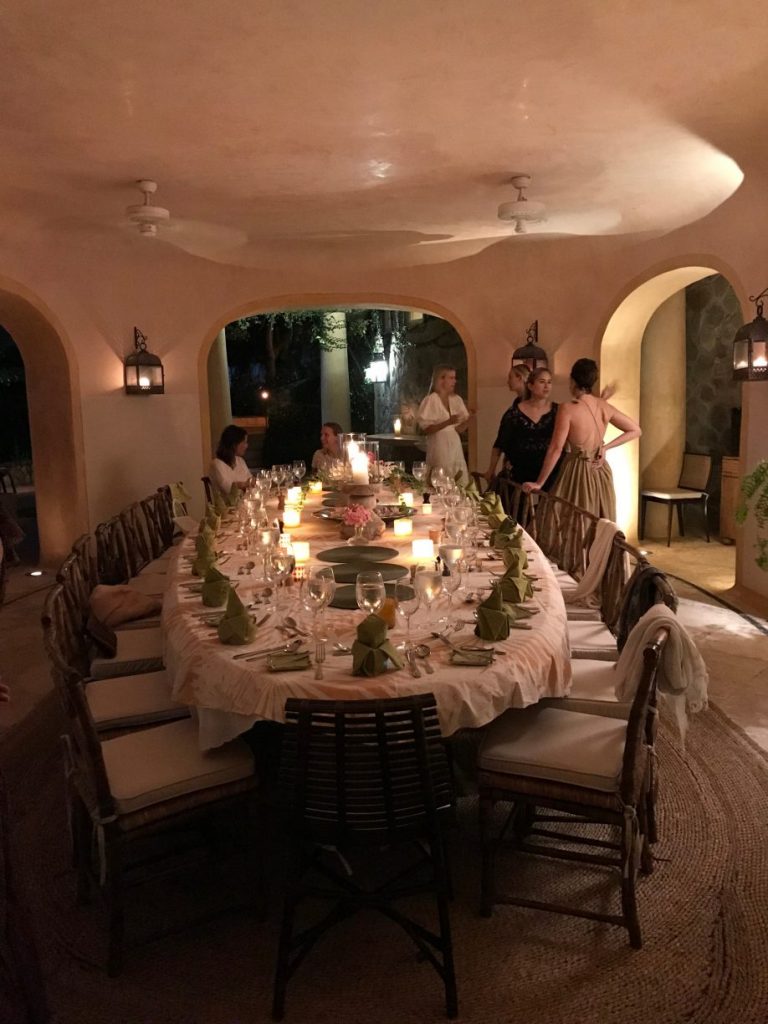 On the second to last day I asked for nuts, I couldn't go on another hour with a carb of some sort. They were the best salty peanuts I have ever eaten.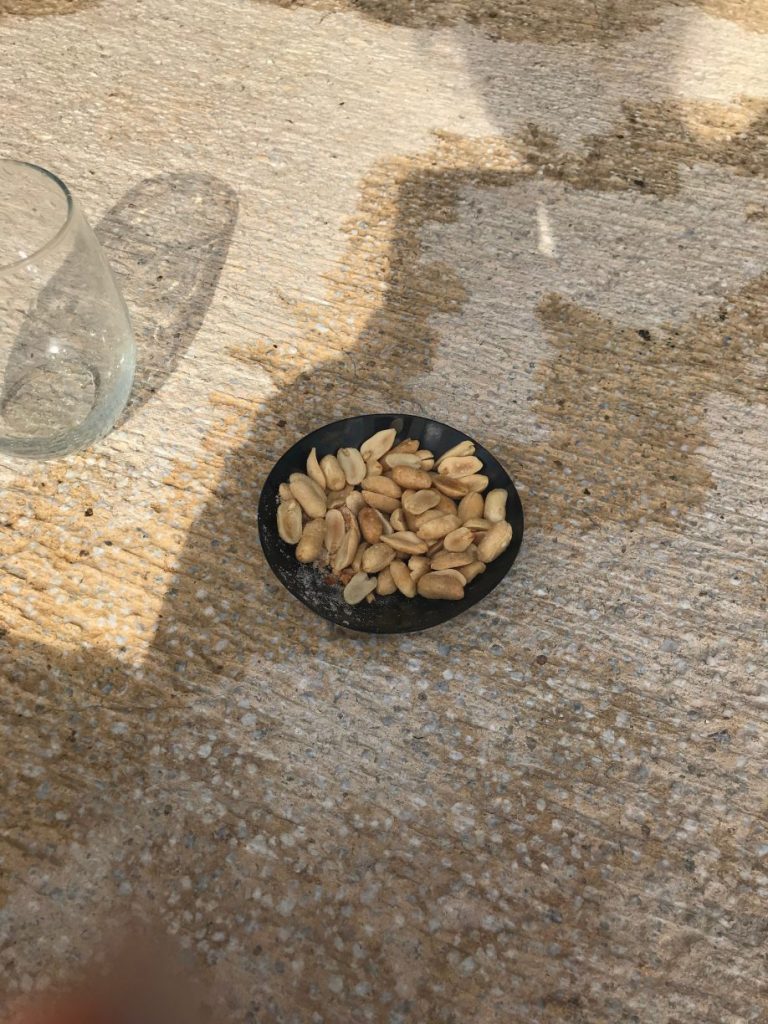 My friend Nyle accompanied me on this journey and I will be forever grateful to share this experience with her. We met such cool women and I am inspired by all of their stories. Note my hair…it stayed in a state of chaos all week long. I came to terms with that.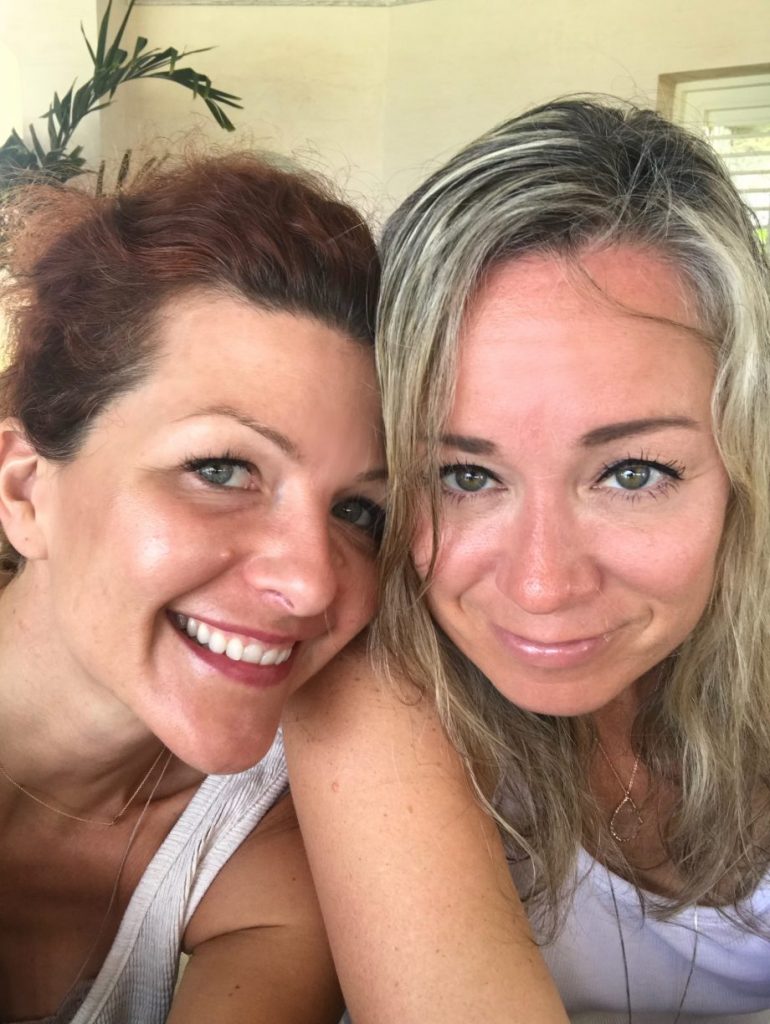 So here is what I learned. That barring you soul to complete strangers, releasing old stuff(bad energy, stored feelings etc) which I tried to figure out the first few days and then gave up, the work outs that were so hard they make you angry, the warm water, the restricted diet that gives you such a clear mind and body, the looks of complete understanding in the closing circle was EXACTLY what I needed. I don't know why. I just know it works because I trusted. I was in the right place at the right time.
Now for the changes in my life that have become clear…stay tuned. If you want to see the videos check out my instagram highlights: MUSTIQUE