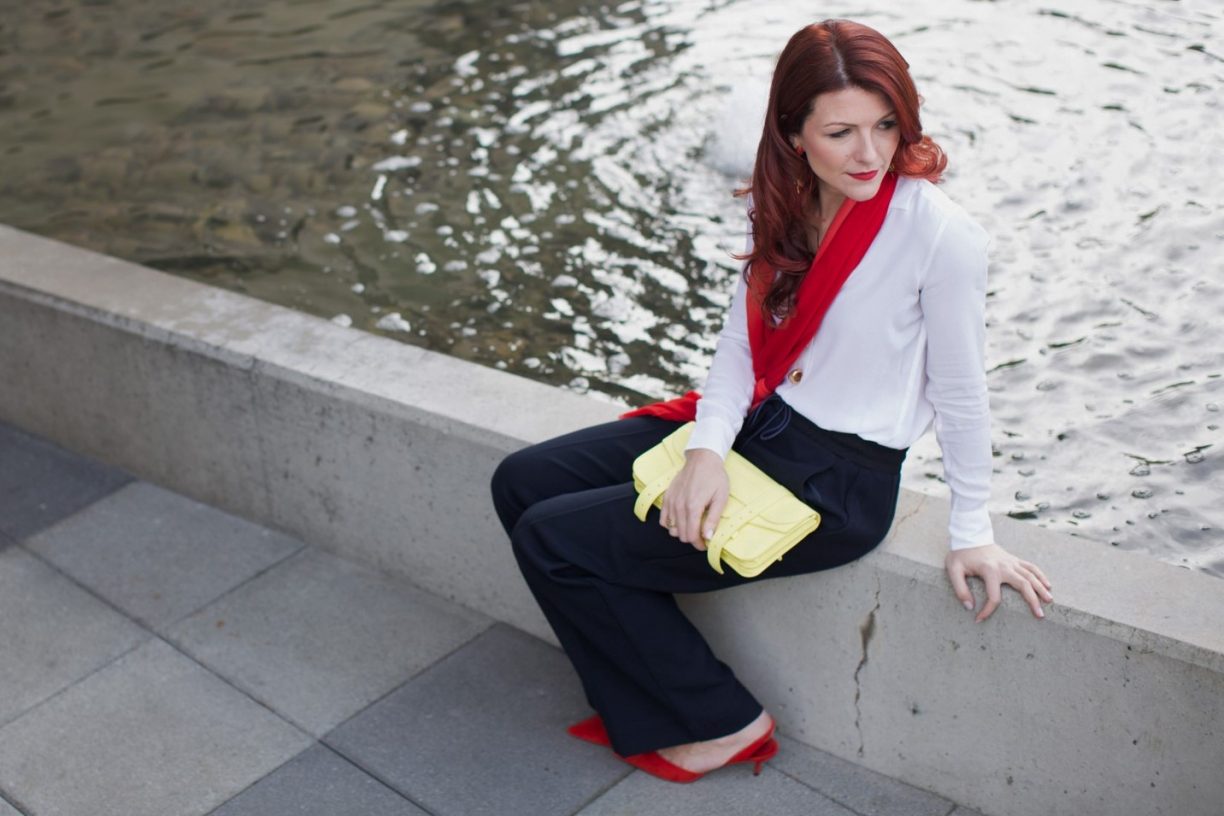 Wide Leg Pants and other things that confuse us.
This week I am posting about wide leg pants and trying to inspire you to try them again. This time around, the rise is a little higher (like our denim) and the look is a refreshing departure from all our skinny jeans. I am NOT saying that you should get rid of your skinny jeans-  we love them too much- but I am encouraging you to try the look if you feel so inclined. Can you wear them if you are shorter? Yes. Try wearing them with a heel. Can you wear them if you are not that slim in the middle? Yes. Try wearing them a little lower in the waist. Always hem them to the shoe that you want to wear them with.
I am wearing an Equipment blouse, Mona Sultan Scarf (love Mona!) Philip Lim 3.1 Wide Leg Pants, Paul Andrew Kitten Heels and Proenza Schouler Clutch (and if this is your apartment building, thanks for letting me pose in front of it- it's not the greatest background but it's a really good outfit so…)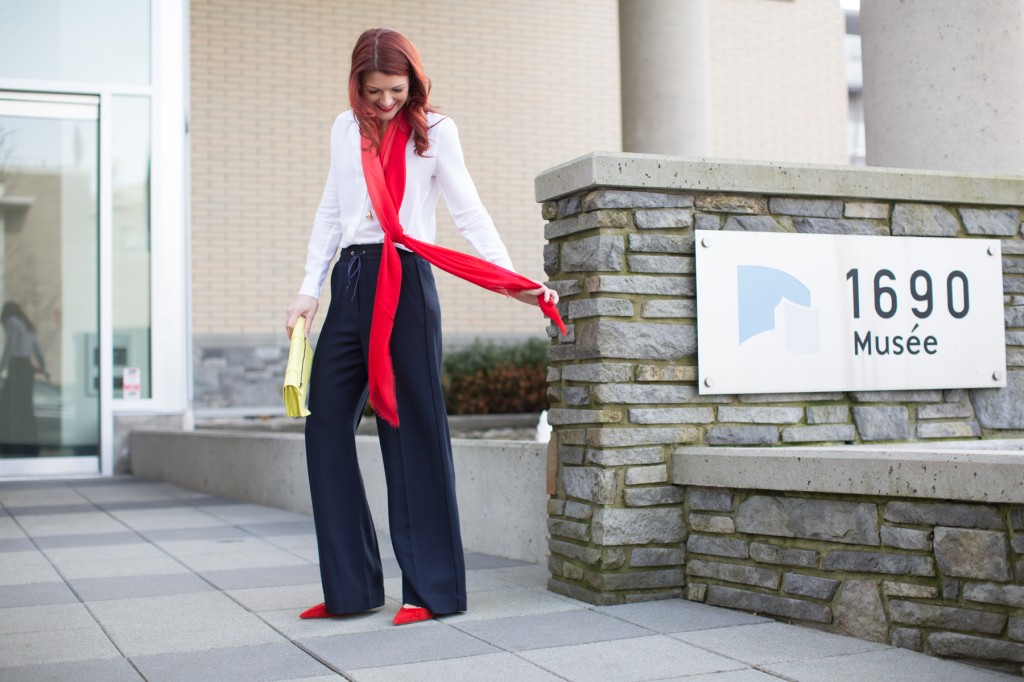 I like matching. Here I am adding a matching scarf to pick up the red in my shoes. The colour of the clutch adds something unexpected to the look and makes it less boring.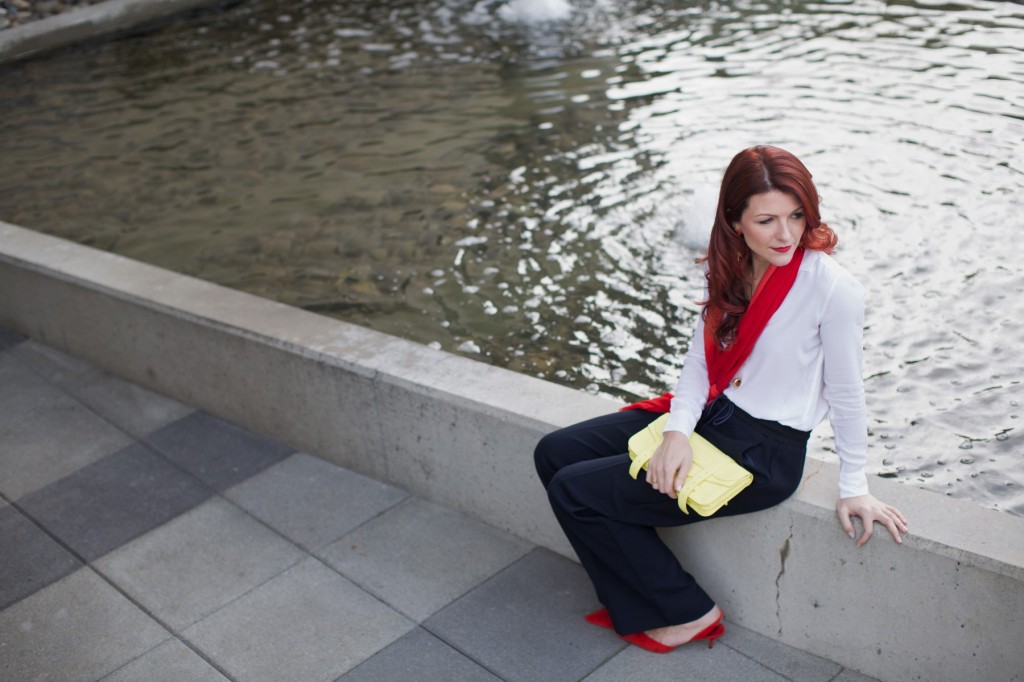 This clutch is perfect. It's also a perfect colour for summer as it goes with navy, black, white, red…just about everything.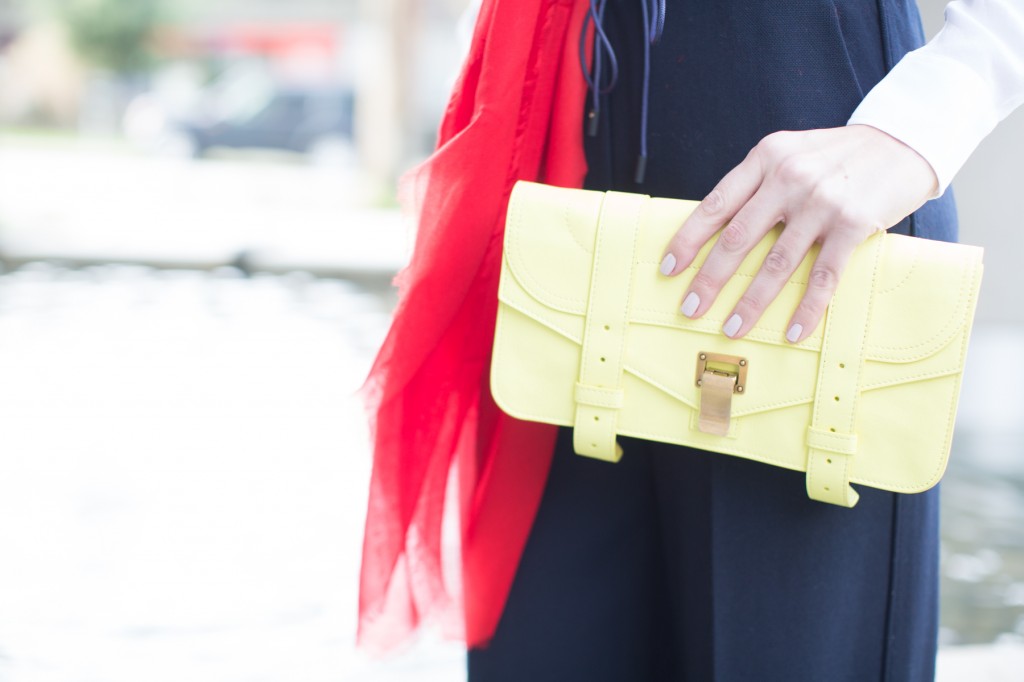 To wear this look casually I changed into my J Crew brown sandals and grabbed my Proenza Schouler PS11. I took off the scarf to give a simpler and easy look. I also just pulled them up a bit so they would't drag on ground, this is easy to do if they are elastic waisted, not so easy if they aren't. Isn't the moving truck in the background a nice touch? I mean you would think it was NYC it's so pretty.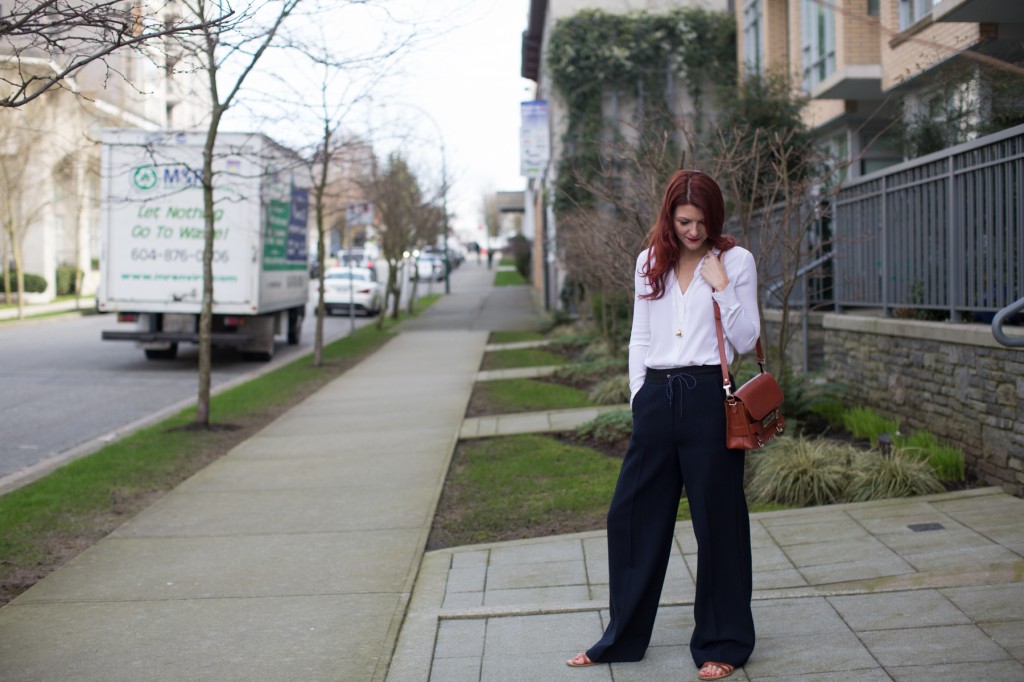 I have a love hate relationship with this bag. I love that it looks so great, I hate that I only own this one colour.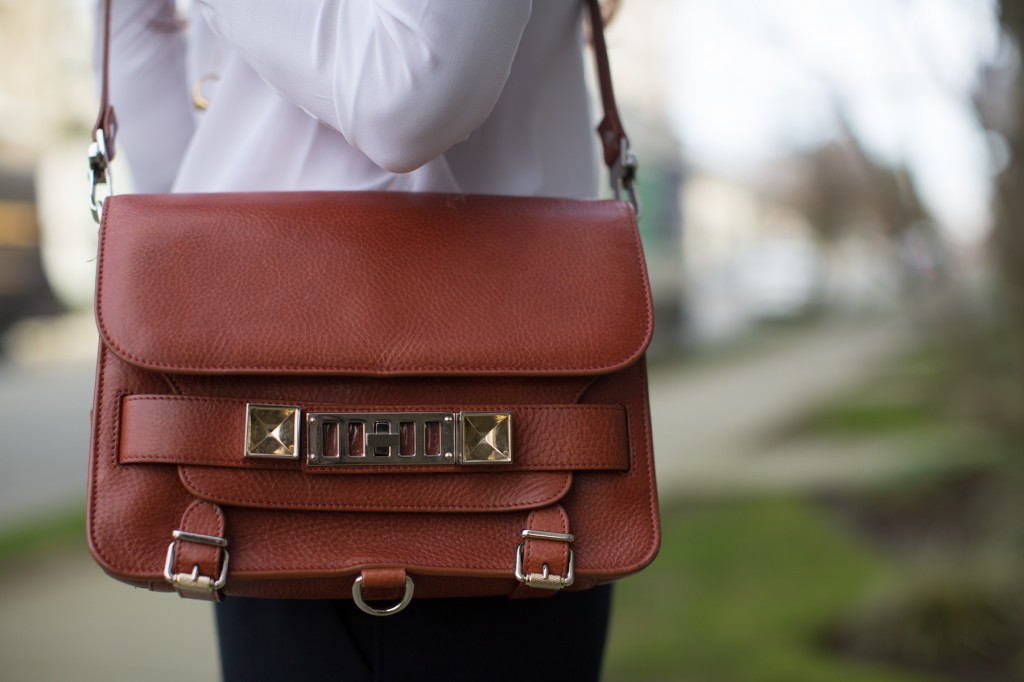 Wide leg pants are so fun. Isn't that what fashion is supposed to be? Fun.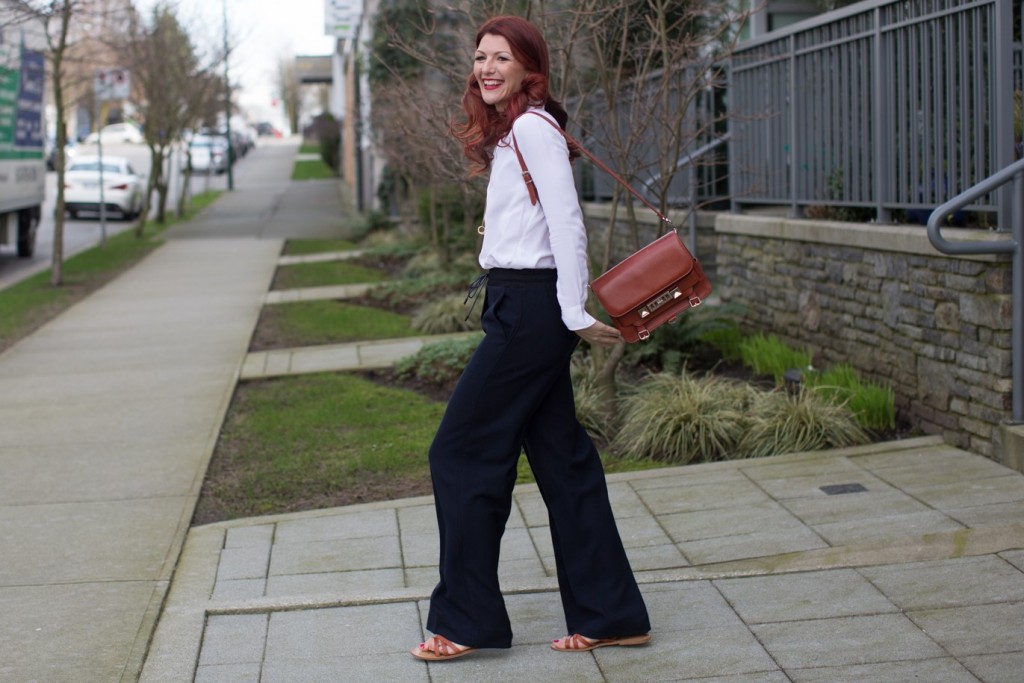 Follow me on Instagram for other shots of pants, shoes, bags, Stella, cool fun fashion, you know- all the good stuff. MichelleAddisonStyle
Photos: Angela Hubbard Photography